Welcome and thank you for your interest in the Herbert Wertheim College of Medicine (HWCOM) at Florida International University (FIU).
I hold the privilege of being the second dean of this young and incredibly vibrant medical school, and here I share with you some key information about our curriculum, accomplishments, and mission.
This is an exciting time for the HWCOM. Our medical students consistently match in their first-choice medical specialty and are well-prepared for internship, with pass rates and mean scores exceeding national averages on the USMLE Step 1 and 2 exams. Our physician assistant (PA) school contributes to the increasing demand for health care practitioners. Our Ph.D. Program in Biomedical Sciences trains top-notch researchers for the future. We also offer integrated degrees, and this year we will graduate the first students to pursue a combined MD and Professional MBA Degree in Healthcare Management.
HWCOM students and graduates distinguish themselves by their deep understanding of both the social determinants of disease and the biologic determinants of disease. Through our innovative Neighborhood Health Education Learning Program (NeighborhoodHELP), medical and PA students perform longitudinal household visits to patients within medically underserved areas of Miami-Dade County.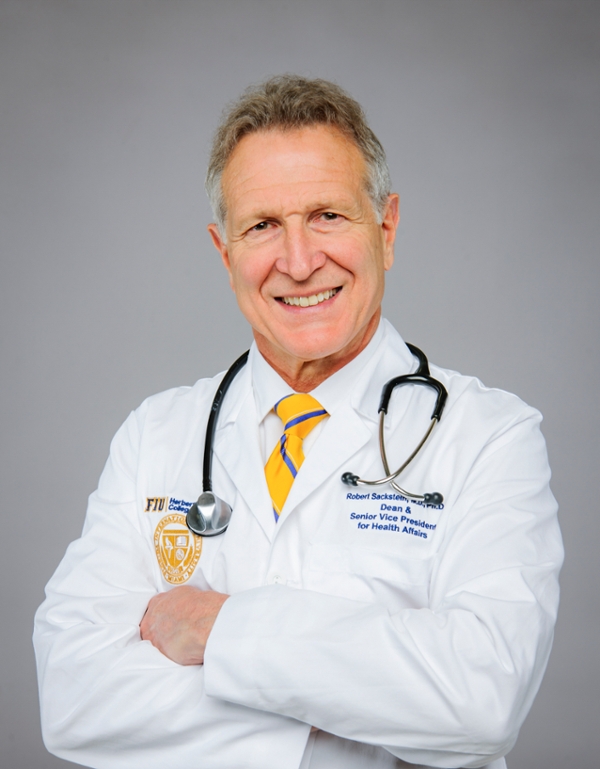 These visits of interprofessional teams, that include FIU nursing and social work students (and education and law students as household needs are identified), teach our students how to evaluate and implement comprehensive and compassionate, personalized, patient care. Our students learn, first-hand, how social factors critically impact health and disease, and how empathy and medical knowledge must seamlessly intermesh for the proper care of every patient.
Within this proud legacy of providing exceptional medical education grounded in social consciousness, our curriculum equally emphasizes the roles of both clinical and basic science research in fueling the needed insights to improve patient outcomes.
Our faculty is comprised of many preeminent scholars in a variety of medical science disciplines including genetics, immunology, biochemistry, pharmacology, and cell biology, and we have world-leading research centers in nanotechnology and in glycobiology. Our programs provide students with a wealth of opportunities to fully develop skills at the laboratory bench and the bedside, allowing each student to explore and establish their own path within the practice of the healing profession.
HWCOM was founded on the premise of preparing socially accountable physicians, scientists, and health professionals, and on the promise to provide service to our community. In our first ten years, we have met this premise and this promise, and have become a national leader in the integration of community-based medical education and clinical care. In the next ten years, we will build on this remarkable foundation and will also enhance our efforts in scholarship and innovation. We will sustain and further develop our inclusive environment that fosters humanitarianism in the practice of medicine and in the development of breakthrough medical science concepts, thereby promoting interdisciplinary research cooperation and collaboration to yield transformative medical knowledge that will improve the health of all people, everywhere.
I encourage you to explore our website and welcome further inquiries into our ground-breaking programs that place the HWCOM at the forefront of developing next-generation medical education and healthcare practice.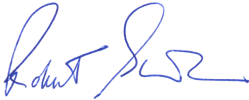 Yours sincerely,
Robert Sackstein, M.D., Ph.D.
Dean and Senior Vice President for Health Affairs