Annual Research Symposium
The Medical and Graduate Students & Residents Research Symposium is an annual event highlighting medical research—poster and oral presentations—by students from the Herbert Wertheim College of Medicine and FIU or affiliated programs (including nursing, physician assistant, master's degree and Ph.D. students, residents, and alums).
The 9th Annual Research Symposium was held on April 21, 2023.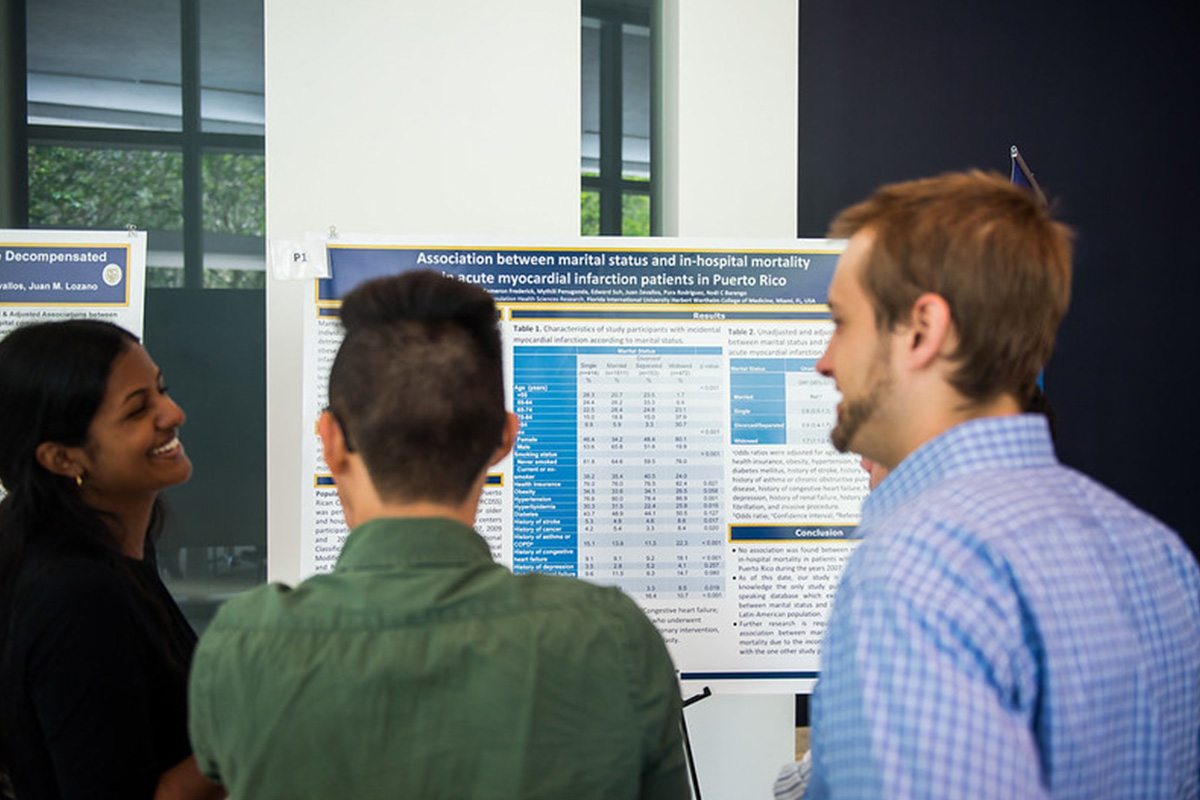 Abstracts Selected For Presentation
All abstracts selected for presentation at the 2023 symposium are available online at FIU Digital Commons.
9th Annual Research Symposium Winners