Medical Student Journal Club
This medical student-led club meets monthly to discuss scientific papers and promote dissemination and discourse on the topics presented. At each Journal Club meeting, students present a paper on their own research or a topic assigned by club leadership. The hour-long meetings include three student presentations followed by a Q&A session. View the HWCOM Medical Student Journal Club format document.
Our goal is to expand students' scientific repertoire and hone their presentation skills while building resumes. In addition, students will be exposed to landmark studies and gain practice in critically reading scientific articles. The Journal Club also allows students to build professional connections through a research network. 
For any questions, send an email to both presidents at Silas Helbig and Steven Latta. 
Leadership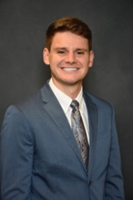 Co-President: Silas Helbig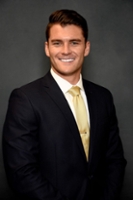 VP of Research: Zachary Blashinsky
Co-President: Steven Latta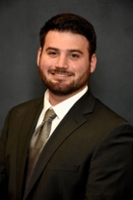 VP of Programming: Jonathan Maya
Get Involved
Ways to get Involved

How to get involved if you are a faculty/researcher:

We greatly appreciate any involvement by faculty or community partners. If you would like to be involved in the journal club, please contact Silas Helbig and Steven Latta.
Ways you can get involved as faculty:

Join journal club sessions to provide feedback to presenters and participate in Q&A sessions
Submit interesting papers in your field you think would be beneficial to presenters and students
Advise and mentor presenters as they are working on their presentation
Present a paper to students you believe would enhance their learning

How to get involved if you are a student/presenter:

A message will be sent out to each class at least two weeks prior to a scheduled journal club with the topic to be discussed.

If you are interested in the chosen topic, email Jonathan Maya to express your interest.
If you are interested in presenting your own research, it does not need to be related to the topic at hand.

The first 3 to email will be given the opportunity to present. If there is overwhelming interest in a certain topic, we will convene again to discuss more papers to allow as many people as possible who want to present to do so.
If selected as a presenter, you will have five days to submit your paper of choice by email to  Zachary Blashinsky to confirm the paper's quality and that there is no duplication with another presenter.

Once confirmed, refer to the "Community Journal Club - Structure" document for guidelines on your presentation.

The presenter is responsible for finding a replacement/switching time slots if not available on the scheduled date.