Medical school is a transformative experience
It is an exciting and challenging journey. At Herbert Wertheim College of Medicine, your journey is enhanced by diversity, research, innovation, and community outreach. Our unique, internationally recognized curriculum emphasizes how social factors impact health and disease and how research fuels the ability to improve patient outcomes. Are you ready to start your journey with us?
#1

Most Diverse Medical School Among Public Universities, U.S. News & World Report, 2022

#2

Most Diverse Medical School Nationwide, U.S. News & World Report, 2022

Top 30

Most Graduates Practicing in Medically Underserved Areas, U.S. News & World Report, 2022
Students
HWCOM at FIU offers a Doctor of Medicine degree, a PhD in Biomedical Sciences, a Master's in Physician Assistant Studies, a Graduate Certificate in Molecular and Biomedical Sciences, and an International Visiting Medical Student Program.
Research

We discovered a new broad-spectrum antibiotic, Arsinothricin

Diversity

43% of our students are underrepresented minorities in medicine

Community

Our student teams have made 12,000+ underserved household visits to more than 3,000 patients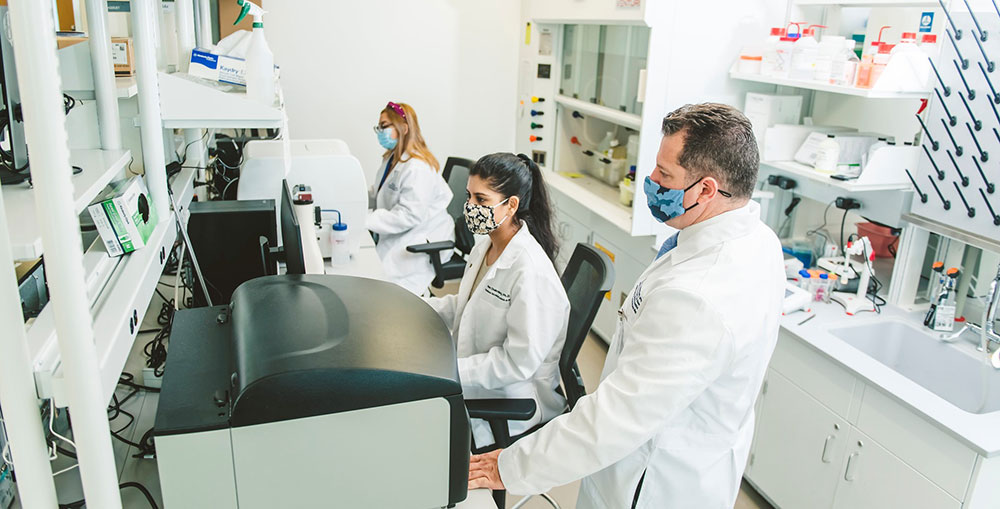 Research at HWCOM
Our college conducts basic, applied, translational, clinical, and interdisciplinary research that leverages South Florida's diverse demographics, improves the health of the South Florida community, and aligns with national global health trends.
Faculty & Staff
Faculty and staff are the most important resource of our college. HWCOM is committed to supporting the excellence, resilience and vitality of our employees throughout their years of service and engagement.
Events
There are no upcoming events. Check back later.