Herbert Wertheim College of Medicine provides a specialized area in Community Engagement, which facilitates the planning and implementation of health fairs, educational outreach and other medical student programs and services for the South Florida community. This includes programs that are sponsored by HWCOM, community partners and other departments within the medical school, including community practicum supervised by the Department of Humanities, Health, and Society, and programs coordinated with the Green Family Foundation NeighborhoodHELP. We provide assistance in coordinating student volunteers for high priority projects, including but not limited to, annual health fairs, signature programs and at-large events. The mission is to positively impact the underserved populations within the South Florida community by partnering with community organizations to provide health screenings, educational programs and other resources.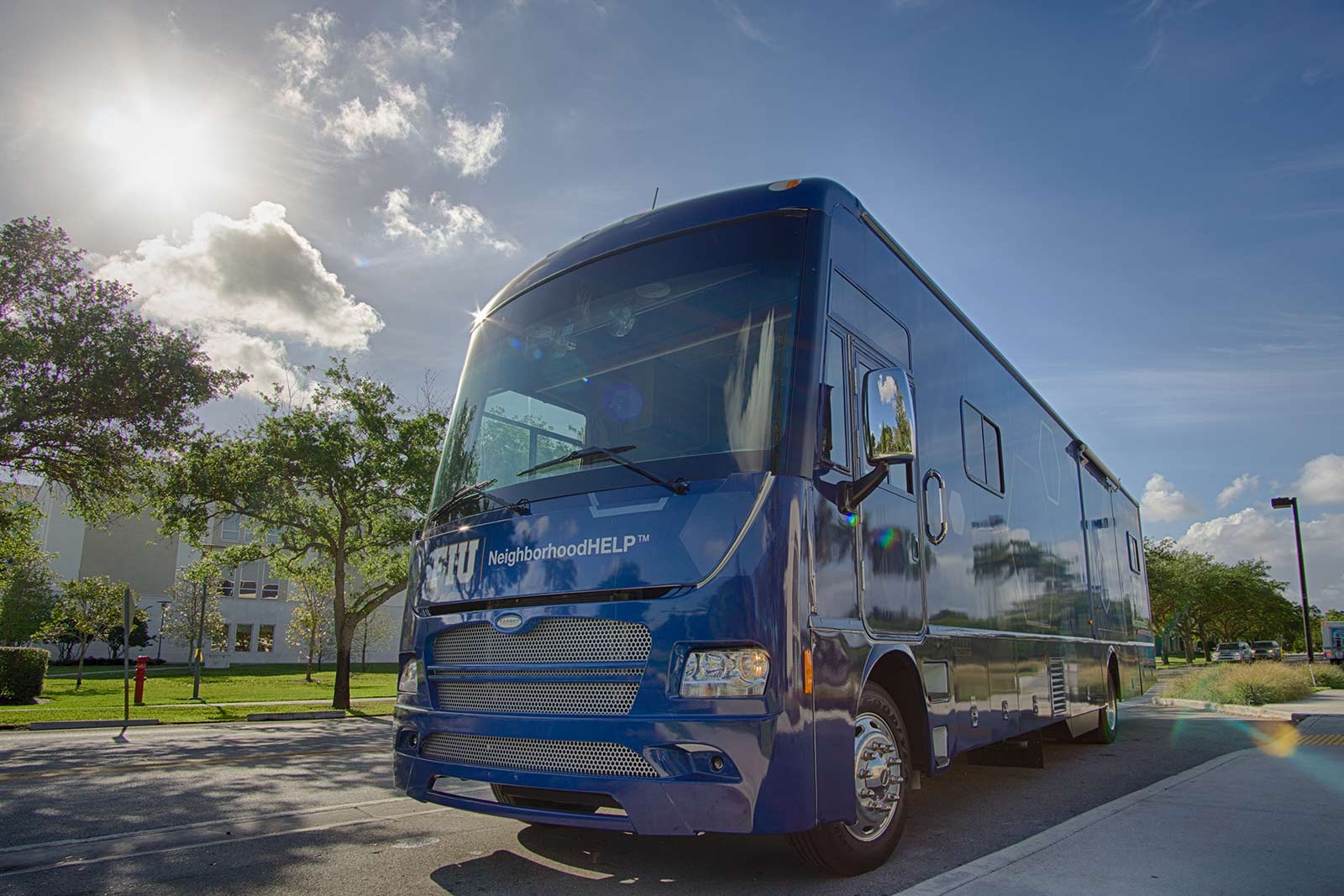 Green Family Foundation NeighborhoodHELP is no six-week rotation; this is total immersion in real families with real problems.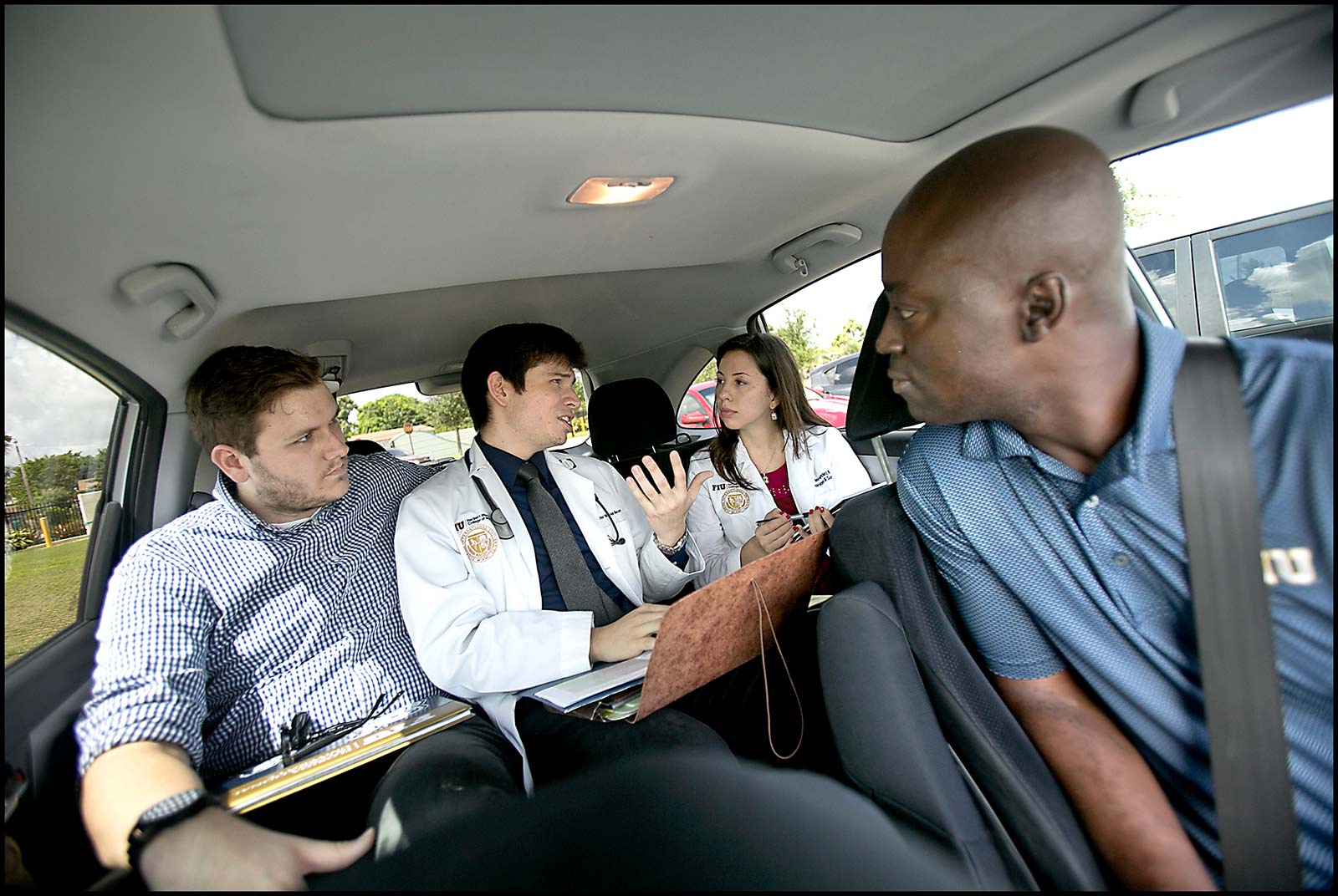 MedSWISH (Medical Students Working to Improve Society & Health) is a student-run community service organization at FIU HWCOM that provides health screenings and education to members of the local community.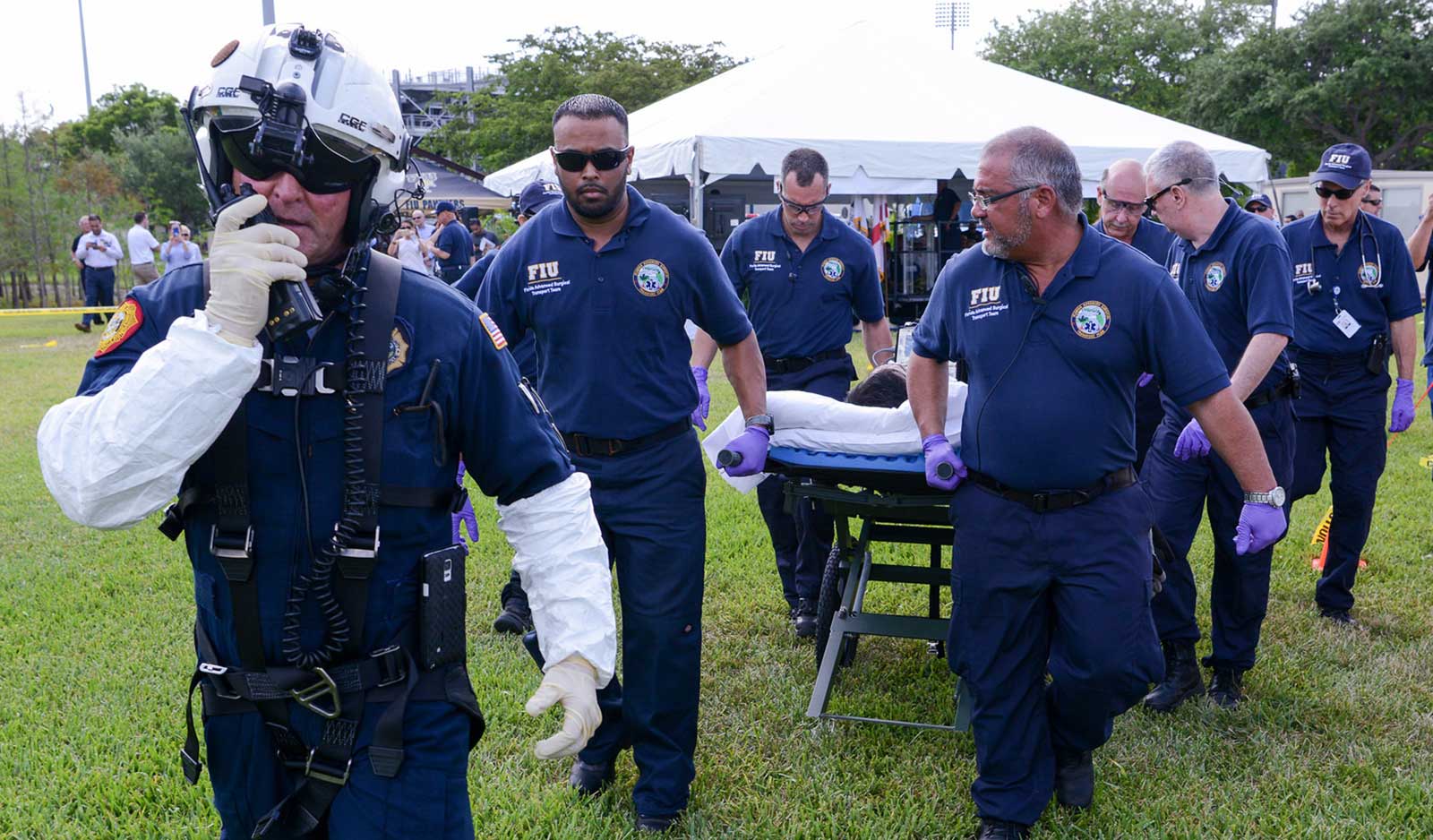 FIU-FAST Team
The Florida Advanced Surgical Transport (FIU-FAST) team officially joined the FIU family through a partnership with the HWCOM and FIU's Department of Emergency Management. This all-volunteer team of highly trained medical professionals and support staff now has access to the expertise of medical faculty, health professionals, and additional resources to help serve the community. The only civilian team of its kind in the nation, the FIU-FAST team can supplement local hospital critical care and ICU capabilities following a terrorist attack, natural disaster, or other major incident.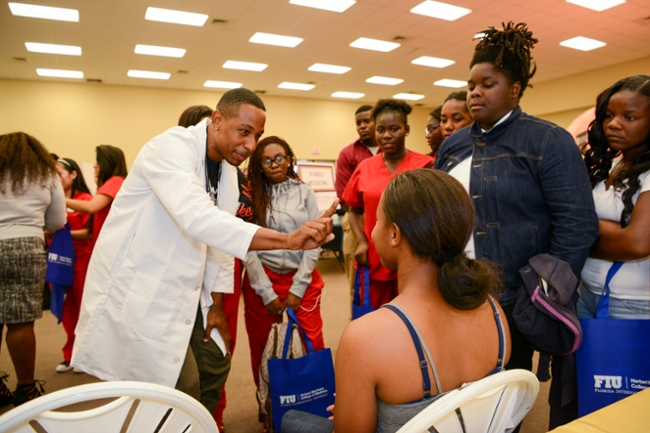 Wertheim Conference
The Wertheim Conference is an interactive experience that brings together community members and organizations in Miami to introduce and engage students in grades K-12 to various professions. We accomplish this through interactive activities. Some of our featured professions are medicine, entrepreneurship, the creative arts, STEM and more.