Principal Investigator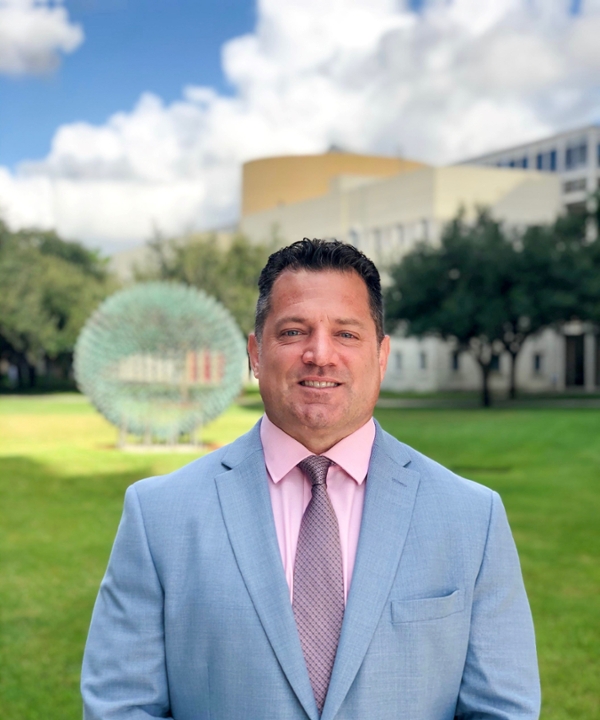 Charles J. Dimitroff
Professor, with Tenure, Department of Translational Medicine
Director, Translational Glycobiology Institute at Florida International University
Charles Dimitroff, Ph.D., is a global leader in the study of sugars, known as glycobiology, and is highly motivated to translate glycobiological findings to help cure diseases and improve the overall health of humans. His research focuses on understanding how sugars or 'glycans' regulate immune and cancer cell functions with the goal of developing new approaches to boost the immune system to fight diseases and to treat cancer progression. As a principal investigator for over 26 years, his efforts have helped identify the nature and impact of glycans on inflammation and cancer, while operating one of the most reputable translational glycobiology programs in the US.  
Dr. Dimitroff's administrative duties and laboratory is grounded within the Department of Translational Medicine in the Herbert Wertheim College of Medicine (HWCOM) at Florida International University (FIU). His laboratory is located in the Translational Glycobiology Institute at FIU (TGIF), in which he serves as its Founding Director. At the TGIF, he fosters collaborative glycoscience activities in medicine while training the next generation of basic and clinical research scientists in glycosciences.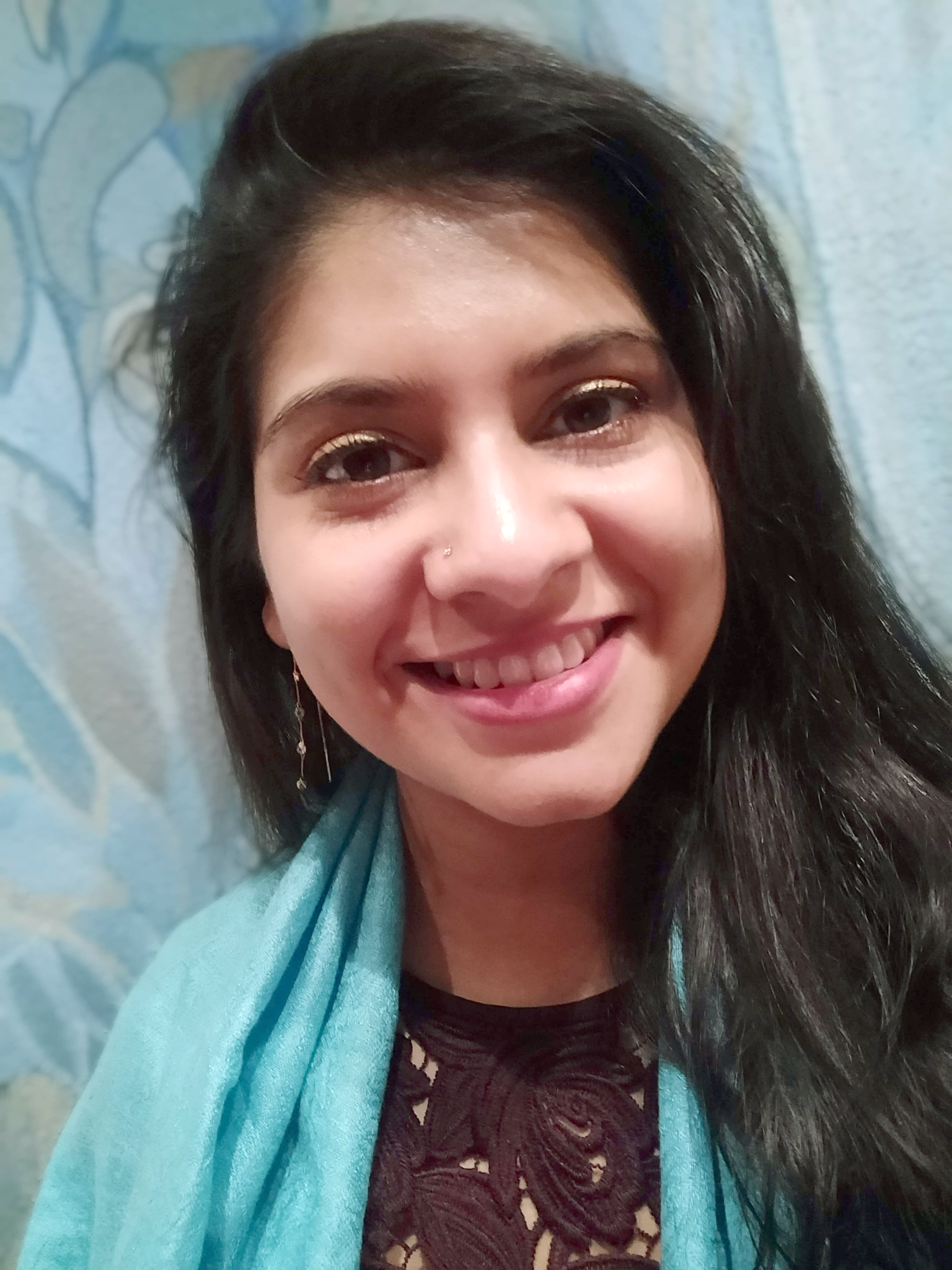 Asmi Chakraborty, Ph.D.
Postdoctoral Associate
Asmi Chakraborty is a PhRMA Foundation Postdoctoral Fellow in the Dimitroff Lab. After receiving her M. Tech in biotechnology from D.Y Patil University in Mumbai, India, Chakraborty joined the Bellis Lab at the University of Alabama at Birmingham to pursue her doctoral studies in cancer biology. Her research in the Bellis Lab identified cancer-associated glycosyltransferase ST6Gal-I as a key driver of pancreatic ductal adenocarcinoma progression and therapy resistance. Following the completion of her Ph.D. thesis, Chakraborty joined the Dimitroff Lab in 2019 as a postdoctoral associate to investigate the novel glycosylation signatures in metastatic melanoma and the consequences of metastatic melanoma glycome on the immune microenvironment.
Contact Chakraborty at achakrab@fiu.edu or visit her website.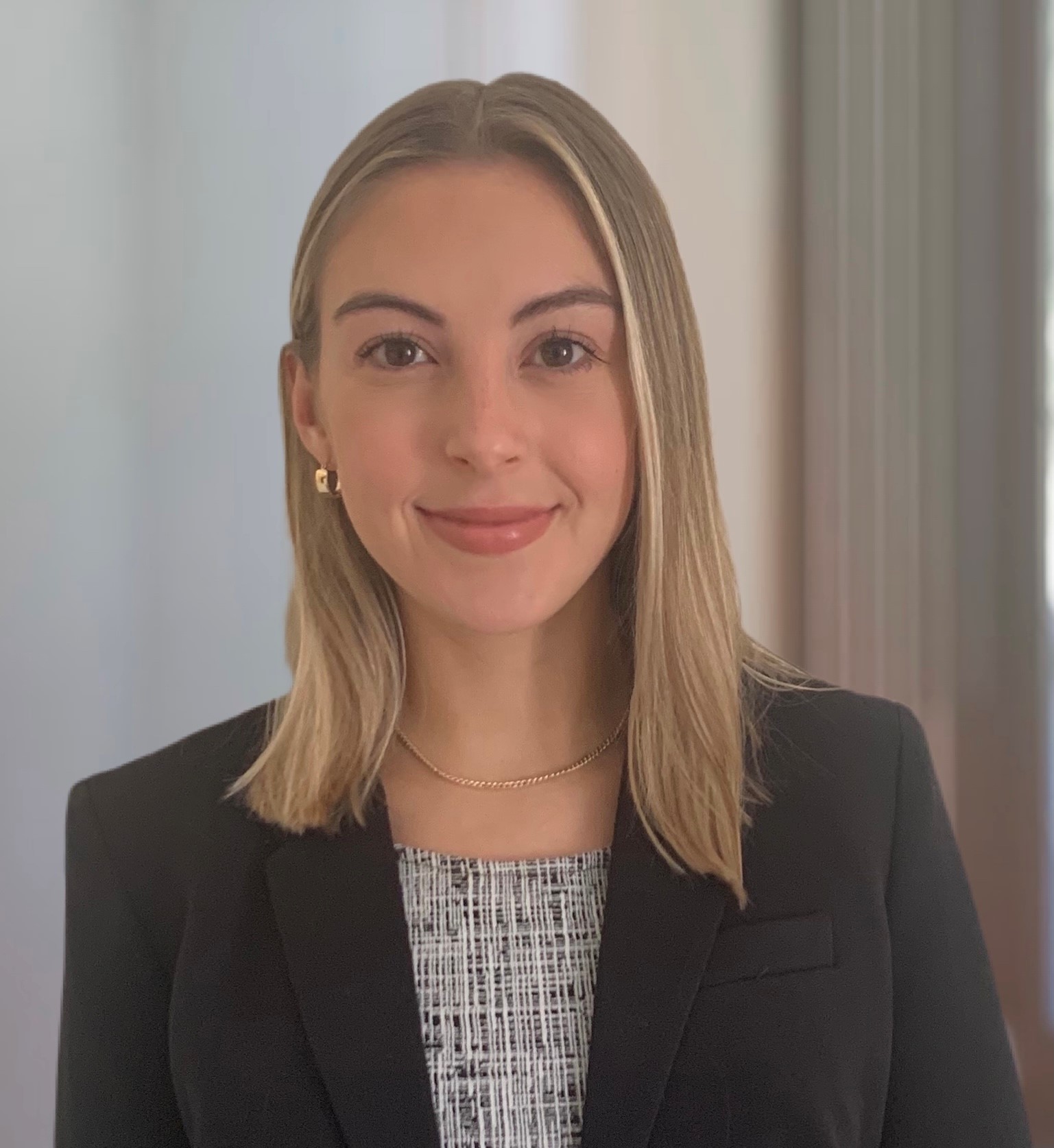 Alexandra Firek
Research Assistant
Alexandra Firek is a medical student at FIU Herbert Wertheim College of Medicine. She earned her Bachelor of Science from the University of Florida where she studied mouse models using cryosectioning and immunofluorescence analysis. As a research intern for the Summer Research Fellowship Program (SFRP), she worked with other lab members to analyze the effects of a specific galectin on multiple myeloma cells as well as the upregulation of a promising immunotherapeutic antibody target.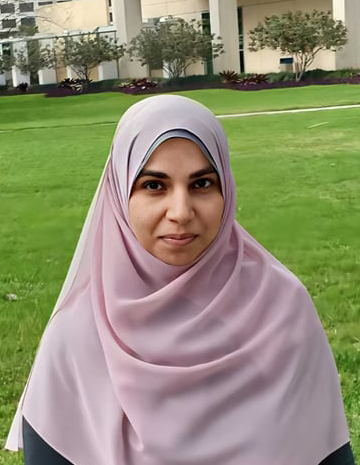 Norhan Mohammed
Research Assistant 
Norhan Mohammed, M.D., MSc, is a Biochemistry Ph.D. student at FIU and a research assistant in the Translational Glycobiology Institute at HWCOM. Her research project in Dr. Dimitroff's lab focuses on studying the structure of melanoma cell surface glycans (sugars) and their binding proteins, namely Galectin-3, and identifying their role in melanoma progression.  She aims to develop a novel biomarker capable of early detection of melanoma and discover new targets for melanoma therapy.
Norhan obtained her medical degree from Assiut University, Egypt. She worked as a resident physician in the Tropical Medicine and Gastroenterology Department at Assiut University Hospital. Afterward, Norhan completed her Master's in Medical Biochemistry from South Valley University (SVU), Egypt.
Contact Norhan Mohammed at nmoha027@fiu.edu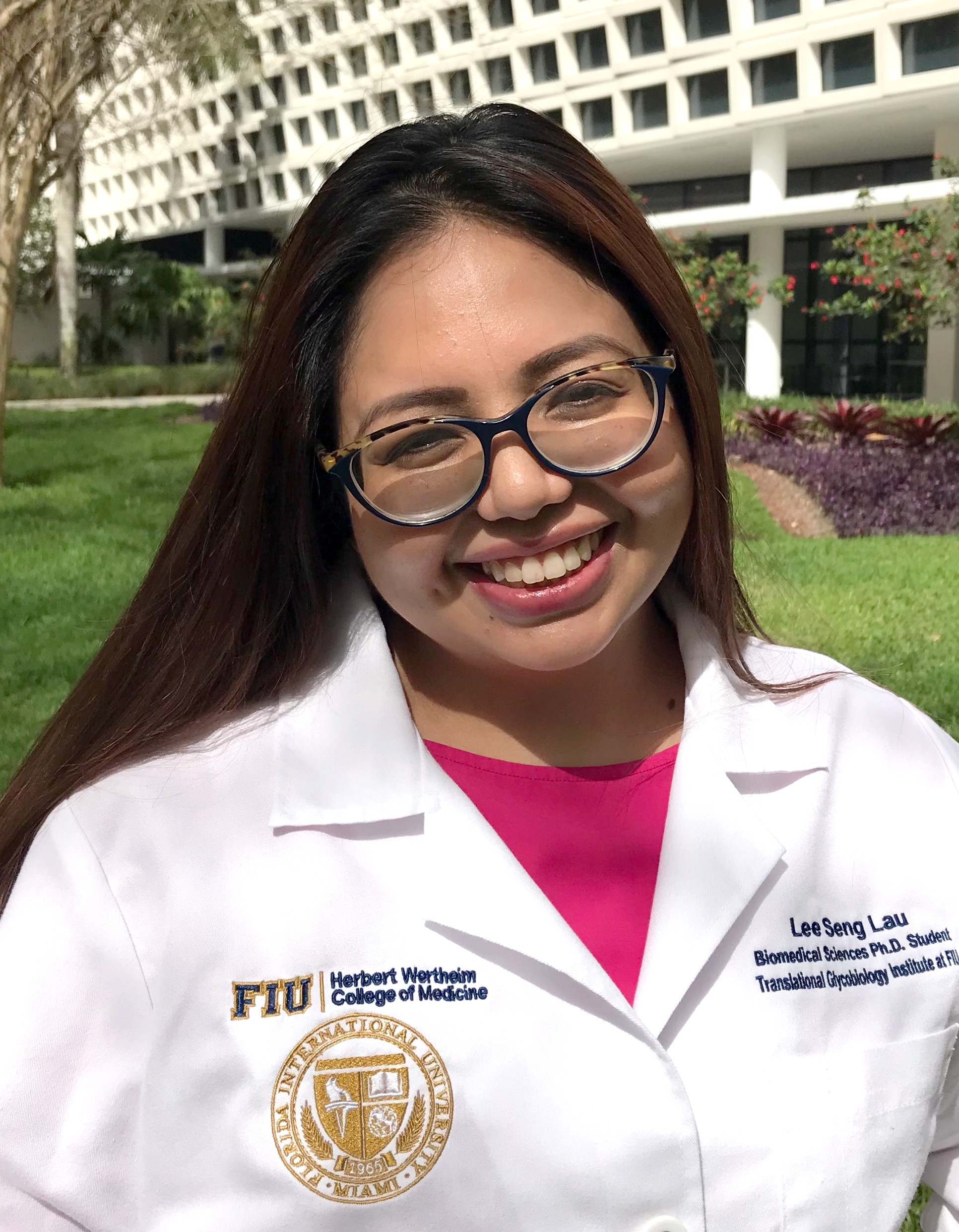 Lee Seng Lau
Research Assistant
Lee Seng Lau was born in Nicaragua and grew up in Miami, Florida, where she received a Bachelor of Science in Biology from Florida International University. She is an FEF McKnight Fellow and is currently pursuing graduate studies in Biomedical Science at the Herbert Wertheim College of Medicine, working under the supervision of Dr. Dimitroff. Lau is presently studying the role of glycans in adaptive immunity.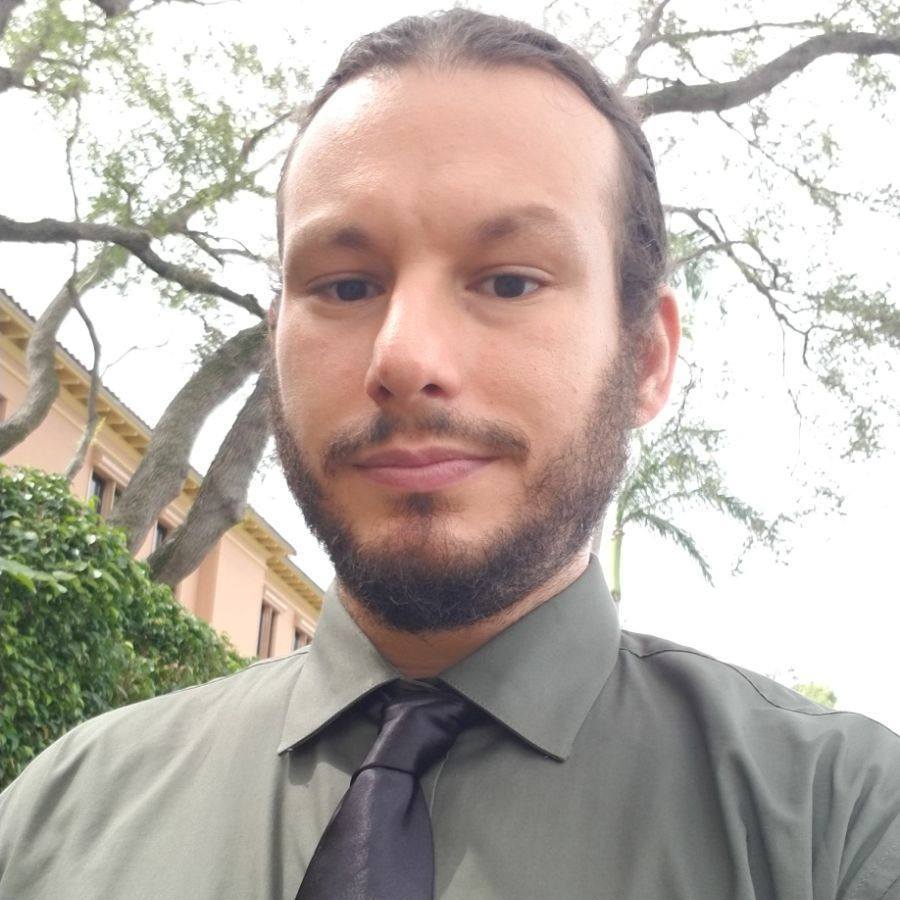 Joseph Souchak
Research Assistant
Joseph Souchak is a Ph.D. student in Dr. Dimitroff's lab at the Translational Glycobiology Institute (TGIF) at FIU. He joined Dr. Dimitroff's lab at FIU in May of 2020. Before joining the CD laboratory, Mr. Souchak served in the United States Marine Corps and earned a Bachelor's Degree in Biotechnology at Miami-Dade College. His research will be working on the Novel glycobiological mechanisms of melanoma metastasis and melanoma glycan-probing-surveillance (GPS) treatment.
Undergraduate Students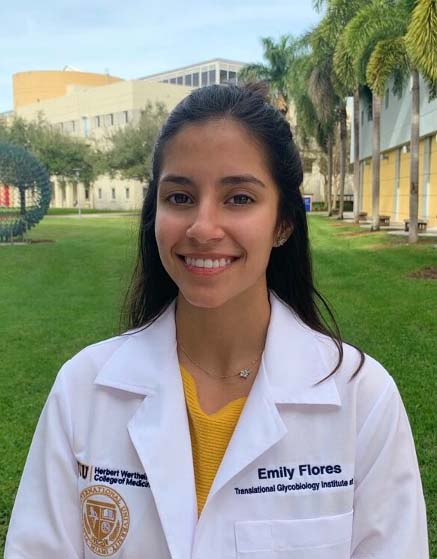 Emily Flores
Research Assistant
In the Dimitroff Lab, Emily Flores will be studying the glycobiological influences, namely lectins and their glycan-binding partners, impacting the adaptive immune system. She is currently attending FIU, majoring in Biomedical engineering. Flores plans to further develop her career in Medical school when she graduates in 2022. 
Past Members
Mariana Perez
Research Assistant (Medical Student)
Nicole Izhakoff
Research Assistant (Medical Student)
Zia Imtiaz, Ph.D.
Postdoctoral Associate
Frances Clemente
Research Specialist I
Patience Paul
2020 Ph.D. Lab Rotation