Master in Physician Assistant Studies (MPAS)
The Master in Physician Assistant Studies program at the Florida International University Herbert Wertheim College of Medicine provides a broad, interdisciplinary education that will prepare students for collaborative practice as a physician assistant.
The program fosters an environment enhanced by diversity, clinical innovation, and research while preparing socially accountable, community-based physicians, scientists and health professionals. Students will build leadership capabilities to understand the importance of communicating effectively with patients and healthcare teams.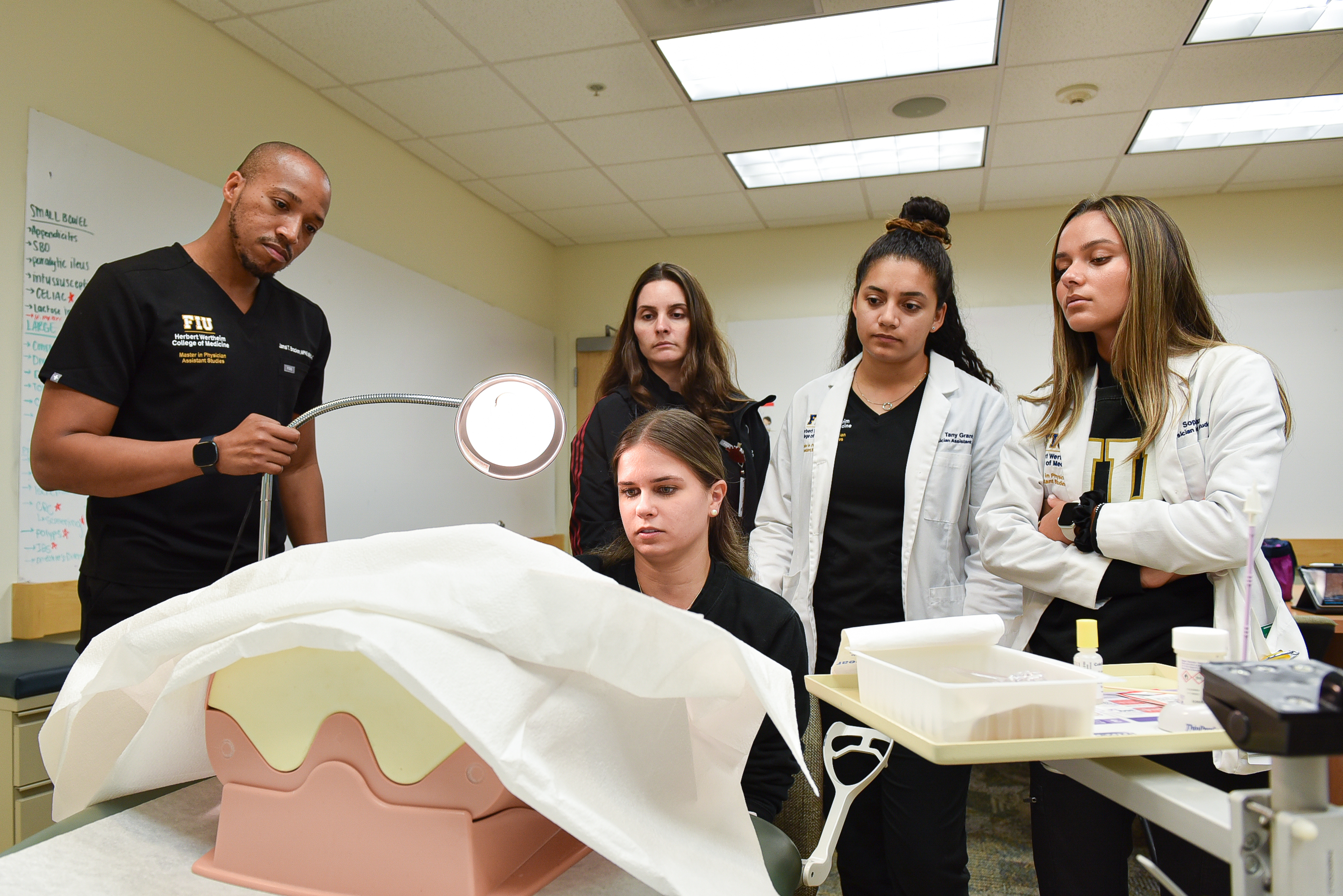 Program highlights
27-Month Program
7 Clerkship Rotations: Family Medicine, Internal Medicine, Surgery, OB/GYN, Pediatric, Emergency Medicine, Psychiatry
NeighborhoodHELP Program Household Visits
Interprofessional Workshops with Multiple Healthcare Disciplines
Meet our Paws Up Student: Nida Ahmed, CO 2023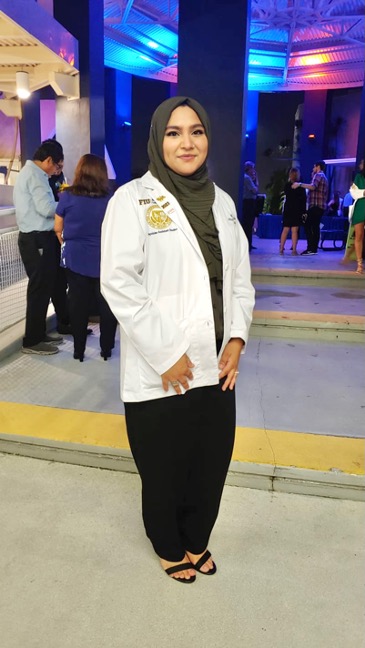 I was born and raised in Plantation, Florida. I graduated from Nova Southeastern University in 2018 with a bachelor's degree in neuroscience with a minor in psychology. I then completed HWCOM's post-baccalaureate Graduate Certificate in Molecular and Biomedical Sciences.
Why did you choose FIU MPAS?
FIU's emphasis on community medicine and its mission to make health care accessible and serve underserved areas and communities drove me to choose this PA program over others.
How would you describe FIU MPAS?
FIU MPAS is a fast-paced, challenging program that provides us with the environment, motivation, and resources we need to succeed.
What is your favorite part of FIU and/or the FIU MPAS program?
My favorite part of the FIU MPAS program has been the connections I have made with the faculty and my classmates. It feels like family.
What advice would you give a prospective student?
Believe in yourself. PA school is challenging, but it is not impossible. I'm proud of balancing having a family and being in PA school. Let yourself enjoy the experience!
Where do you see yourself in the next five years?
I plan to pass my PANCE and begin working as a licensed PA in the next five years. I am still determining what field I would like to enter, but I am interested in pediatrics and interventional radiology. I also would love to be able to teach PA students in the future.