Panther Learning Community (PLC) Semmelweis is named for Dr. Ignaz Semmelweis, who discovered that hand washing could reduce the spread of infection. The PLC color is blue, and the mascot is the owl. Through NeighborhoodHELP™, students in PLC Semmelweis provide care to households in North Miami, North Miami Beach, and Little Haiti.
Faculty Lead: Katherine Chung, MD
Panther Learning Community Coordinator: Precious McDade
Class of 2019
Nikita Bodoukhin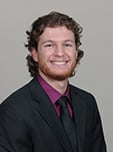 Jacob Bruno-Friedman
Christina Carr
Kenneth Chang
Oren Cohen
Reese Courington
Kelley Dages
Michael DesRosiers
Efren Diaz
Amara Fazal
Alixandra Garic
Hannah Gordon
Tamlyn Hall
Benjamin Hellman
Semir Karic
Pavinarmath Ketheeswaran
David Liepa
Natasha Llanes
Eric Marten
Sophia Meziani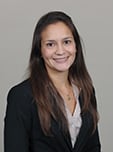 Jennifer Palacio
Jiodany Perez
Valerie Polcz
Anusha Reddy
Jose Roble
Stephanie San Martin
Zaid Sheikh
Janine Suarez
Jeran Trangle
Laura Valente
Mohammad Yousef
Class of 2020
Mortatha al Bassam
Edmond Benedetti
Amal Bhullar
Nicole Birrer
Eric Chung
Samora Dorismond
Diane Edgar
John Ehrhardt, Jr.
Michael Elias
Caroline Epstein
Danielle Evelyn
Caitlyn Gallagher
Florencia Goluboff
Teresita Gonzalez
Arnav Gupta
Pooja Gurnani
Karina Hofstee
Ravirasmi Jasti
Nikolle Lambrinos
Ian Landis
Carlos Linares
Jovans Lorquet
Ilya Luschitsky
Wilson Mourad
Luai Mustafa
Estevo Santos
Rahil Shah
Anjali Shankar
David Tran
Ariel Wolf
Nosherwan Zahid
Class of 2021
Evan Ales
Larissa Andrade
Mazieyar Azad
Jenna Bergman
Gabriel Garcia Berrera
Frances De La Camara
Ian Ergri
Saskya Etienne
Logan Garfield
Kamahl Harrisingh
Muhammad Hamza Mir
Emily Hays
Stephanie Hernandez
Hyunjean Kim
Kyle Kinslow
Kayleigh Lewis
Jiajun Li
Alejandro Matus
Nicole Miller
Elie Nehme
Bianca Nguyen
Namrata Palsule
Dan Pham
Melissa Ramirez
Kashik Ravipati
Amanda Rodriguez
Aaron Shepard
Gerry Victor
Ifrah Waheed
Class of 2022
Naromy Aristil
Allison Bautista
Antoun Bouz
Kyle Chen
Connor Covington
Camron Davies
Diveena Davis
Alyssa Dobyns
Jorge Fleites
Angelique Gadson
Julieta Gonzalez-Alvarez
Roberto Gonzalez
Elizabeth Hanna
Stephan Mouhanna
Farhan Hiya
Zeerak Khan
Hans Lapica
Nicole Lopez
Maverick Mangosing
Mackenzie Mayhew
Monica Munoz
Elijah Noble
Sonja Radosevic
Anish Pal
Daniel Rapado
Shahm Raslan
Edwin Rodriguez
Samantha Rodriguez
Dana Shively
Corey Suthumphong
Claudia Trilles
Christian Villaseca
Natalie Wharton
Chengcheng Zheng