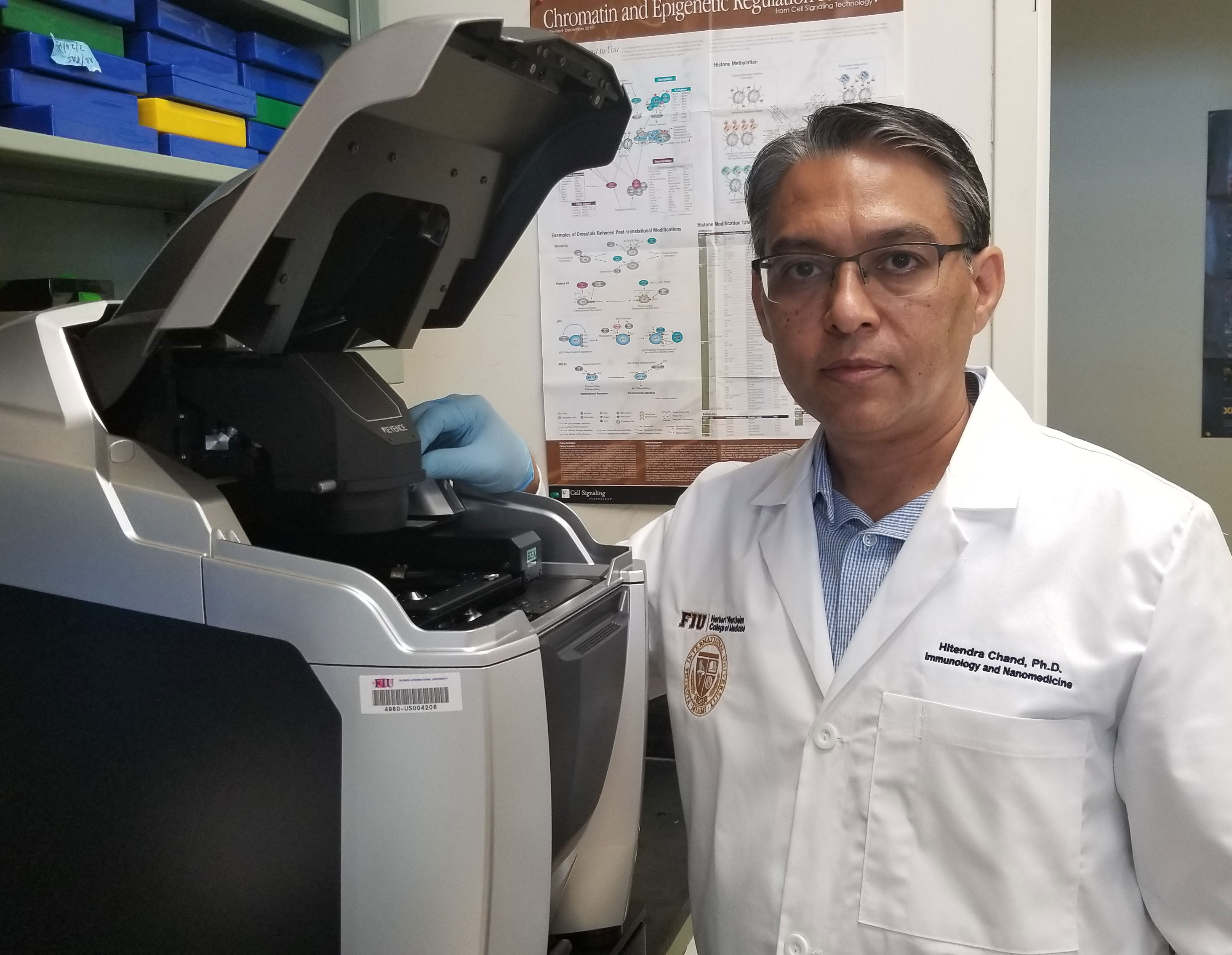 Dr. Hitendra Chand spearheads a talented group of researchers in the field of innate immunity. His lab's primary research involves understanding the mechanisms of pulmonary and systemic inflammation and tissue remodeling in respiratory and aging-associated diseases. The lab recently reported that airway epithelium preserves an 'innate memory' to help augment a rapid and "trained immune response" following environmental exposures. The mechanisms responsible for this trained mucosal immunity are being investigated using genetic, epigenetic, metabolomic, and signalome study approaches.
The interplay of host factors with the environmental toxicants and microbial pathogens are also being studied within the following high-priority projects:
Coding and noncoding transcription inflammatory responses
Mitochondrial dynamics, tobacco products (e-cigarettes), and nanomedicine
Interaction of HIV, tobacco smoke, and opioids at the lung-brain axis
Understanding the impact of COVID-19 on innate mucosal immunity
Pathophysiology of HIV, COPD, and Alzheimer's disease
Dr. Chand's lab is designed to train undergraduate and graduate students and works with post-doctoral fellows and other national and international collaborators to achieve scientific advancements in improving human health.
Hitendra S. Chand, Ph.D., is an associate professor in the Department of Immunology and Nanomedicine. His lab is located on the 4th floor of Academic Health Center 1.