If you are interested in becoming an affiliated member of the Translational Glycobiology Institute at FIU, please send our administrator, Kimberly Justin at kjustin@fiu.edu, a copy of your CV, biography, and statement of collaboration.
Joong Ho Moon, PhD
Associate Professor, Department of Chemistry and Biochemistry
Florida International University
Joong Ho Moon's research group is interested in developing smart therapeutic delivery and diagnostic systems exhibiting high and selective responses to the tumor extracellular environment. Glycosylation on mammalian cell surfaces plays pivotal roles in cell adhesion, migration, and proliferation. Aberrant glycosylation is associated with malignant transformation and cancer progression. Many cancer cells with different origins have shown overexpression of the sialic acid epitope on membrane glycoproteins and glycolipids. Degradable nanoparticles at the tumor microenvironment are currently developed to selectively deliver therapeutic agents. The newly developed guanylurea functional groups on nanoparticles are also expected to enhance stability, blood circulation time, and cellular entry of nanoparticles or therapeutics, resulting in substantially improved therapeutic efficacy.
Rhyisa Armbrister, Ph.D.
Postdoctoral Associate, College of Arts Sciences and Education
Adjunct Professor, Miami-Dade College
Rhyisa Armbrister's research interests focus on the development of novel therapies for neurodegenerative diseases such as Freidrich's ataxia (FRDA) and cancer. Armbrister is currently investigating the mechanisms underlying FRDA progression.
Anthony McGoron, PhD
Dean, College of Engineering and Computing
Interim Director, School of biomedical, Mechanical, and Materials Engineering
Professor, Department of Biomedical Engineering
Florida International University
Anthony McGoron's primary area of research focuses on biosensing and image guided therapy of cancer using polymer and inorganic nanoparticles and small molecules. Imaging modalities include nuclear (PET/SPECT), near-infrared fluorescence, and Surface Enhanced Raman Spectroscopy. Nanoparticles and polymer-drug complexes can be used to target various diseases based on the glycobiology features of the diseases.
Lidia Kos, PhD
Associate Dean, University Graduate School
Associate Vice President, Office of Research and Economic Development
Professor, Department of Biological Sciences
Florida International University
Lidia Kos' expertise in mouse molecular genetics in the areas of neural crest/melanocyte development and melanoma will be beneficial for the research initiatives in TGIF. She is very interested in determining the cellular and molecular mechanisms involved in the process of melanoma metastasis, in particular identifying the local environmental cues that maintain melanoma metastatic cells in a dormant phenotype. Kos and her team would like to explore the idea that glycosylation patterns in the receptors that mediate melanoma cell/extracellular matrix interactions are critical in this process.
Robert J. Poppiti, Jr., MD
Professor and Founding Chair, Department of Pathology
Florida International University
Chairman, Department of Pathology
Mount Sinai Medical Center
Robert Poppiti is currently studying a novel antibody, (GCNT2), in Malignant Melanoma progression. In addition, he is working alongside the Mount Sinai Medical Center to supply the Institute with fresh adipose tissue and blood on demand for stem cell research.
Guenther Koehne, MD, PhD
Deputy Director and Chief of Blood & Marrow Transplant
Hematologic Oncology and Benign Hematology
Miami Cancer Institute
Guenther Koehne is regarded in the medical community as a pioneer in developing specific donor-derived immune cells (T lymphocytes) to treat both the viral complications of transplantation and disease relapse following transplantation. This treatment approach has been termed "adoptive immunotherapy" and is being administered in several active clinical trials. Dr. Koehne's clinical focus is treating patients with hematologic malignancies. He is an expert in allogeneic (donor-derived) hematopoietic stem cell transplantation for patients with leukemia, lymphoma, myelodysplastic syndrome, and multiple myeloma.
Dr. Koehne is the principle investigator and leader of clinical trials to study the effectiveness of T cell-depleted transplants from related and unrelated donors in patients with high-risk and relapsed multiple myeloma. His research has focused on ways to reduce rates and to treat viral complications and disease recurrence following allogeneic stem cell transplantations.
Gregory A. Hudalla, PhD
Associate Professor
Crayton Pruitt Family Department of Biomedical Engineering
Herbert Wertheim College of Engineering
University of Florida
Gregory Hudalla's research program develops biotherapeutics and biomaterials with new or improved functional properties via molecular engineering and self-assembly.
Lianchun Wang, MD
Professor
Department of Molecular Pharmacology & Physiology
Bryd Alzheimer`s Research Institute
Morsani College of Medicine
University of South Florida

Lianchun Wang's research focuses on understanding the functions and related structure of heparan sulfate in leukocyte trafficking/inflammation, vascular development, stem cell biology, cancer and Alzheimer`s disease, and further elucidating the underlying cellular and molecular mechanisms with ab ultimate goal is to apply novel research findings to develop effective therapeutics to fight human diseases.
Joshua Hutcheson, PhD
Assistant Professor, Department of Biomedical Engineering
Florida International University
Joshua Hutcheson's research seeks to discover novel mechanical and molecular contributors to cardiovascular disease with particular emphasis on aortic stenosis, atherosclerosis, and medial calcification. Altered glycosylation patterns are recognized as an important contributor to cardiovascular remodeling and represent potential targets for therapeutic regeneration of diseased cardiovascular tissues.
Ananda M. Mondal, PhD
Assistant Professor, School of Computing and Information Sciences
Florida International University
Ananda Mondal's research interest is at the intersection of Machine Learning and Bioinformatics. His domains of research are epigenetics and cancer genomics. As part of glyco-bioinformatics and cancer, Mondal's focus is to develop a hybrid computational model including causal network, machine learning, and mechanistic modeling to better understand the role of glycosylation in cancer. His recent work showed that expression profiles of glycome-related genes can differentiate 33 different cancer types with an accuracy greater than 90%.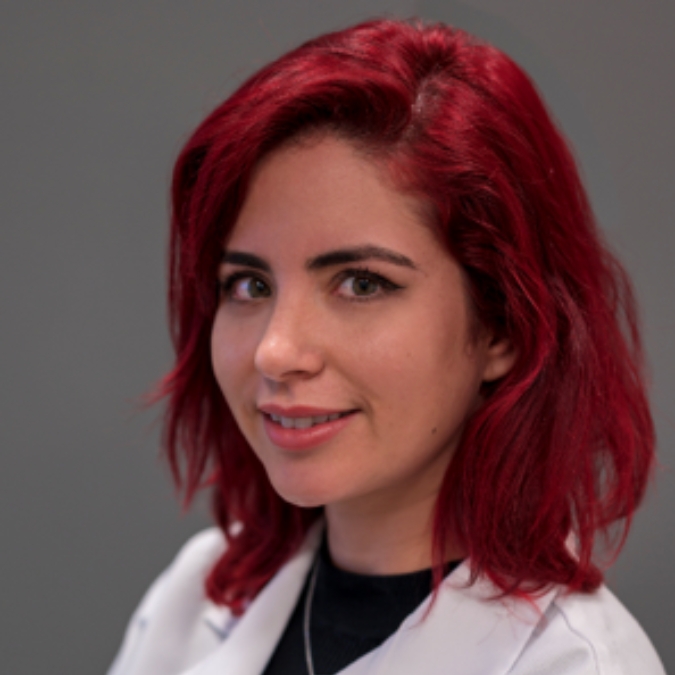 Jennifer Arcuri, PhD Student
Molecular and Cellular Pharmacology Graduate Program
University of Miami, Miller School of Medicine
Retinal ganglion cell (RGC) axons in the optic nerve transmit information from the eye to the brain. The membranes of RGCs are uniquely enriched in glycosphingolipids and their metabolic products, such as gangliosides. The aim of her research is to manipulate the ganglioside pathway to regenerate the optic nerve after damage.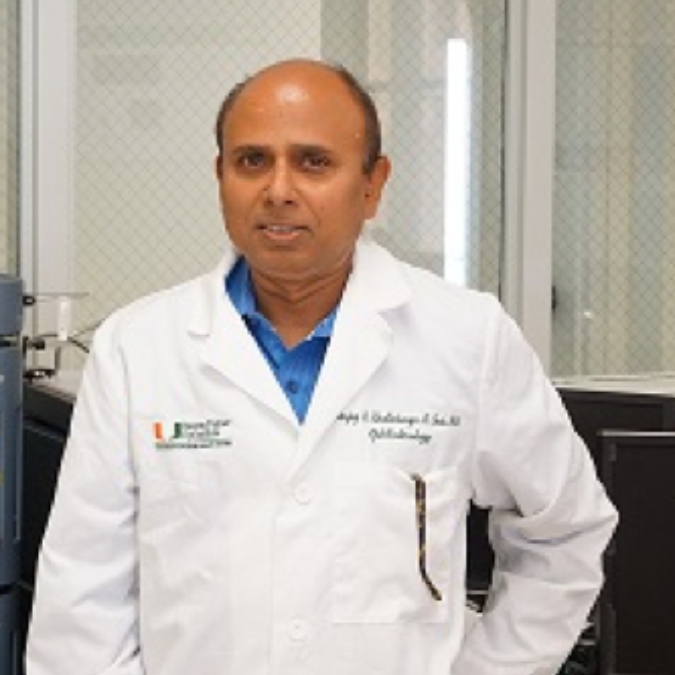 Sanjoy K. Bhattacharya, MTech, PhD
Professor of Ophthalmology
Graduate Program Director (MVSIO and Translational Track PhD Programs)
View Dr. Bhattacharya's University of Miami profile
The Bhattacharya laboratory is focused on restoration of visual function in glaucoma and multiple sclerosis. His group utilizes cell culture, experimental models and multiomics mass spectrometry,   imaging mass spectrometry, high-resolution imaging,  electrophysiology, and computer natural language processing combined with usual bioinformatics tools.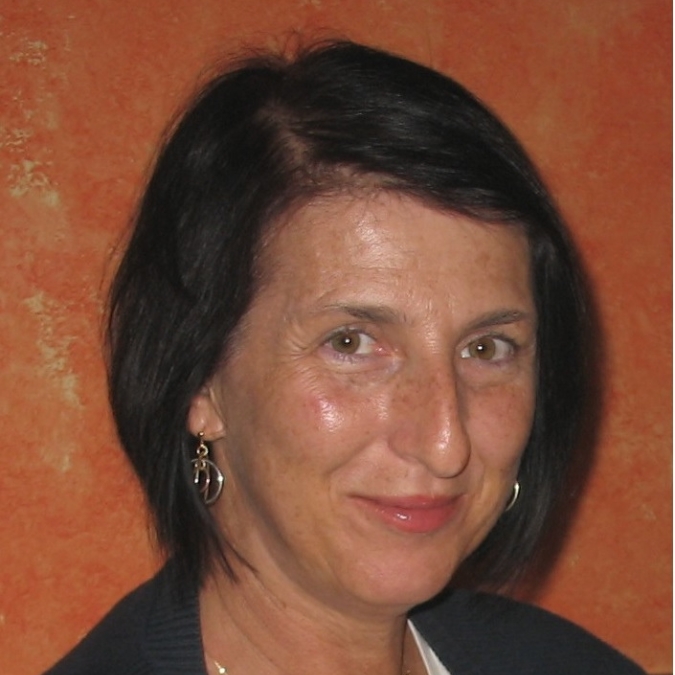 Maré Cudic, PhD
Associate Professor; Director Honors in Chemistry Program
Department of Chemistry and Biochemistry
Florida Atlantic University
The main emphasis in Mare Cudic's Glycosciences Laboratory is on protein-carbohydrate interactions that play a role in many important biological processes. They use chemical and chemoenzymatic approaches to synthesize model glycopeptides and glycopeptide libraries as tools for probing glycan biology and elucidating the mechanisms of low affinity and selectivity of glycan-lectin interactions. This research may have implications for the development of vaccine-based strategies for cancer treatment and prevention, and novel carbohydrate-recognition based therapeutics for targeting broad range of disease.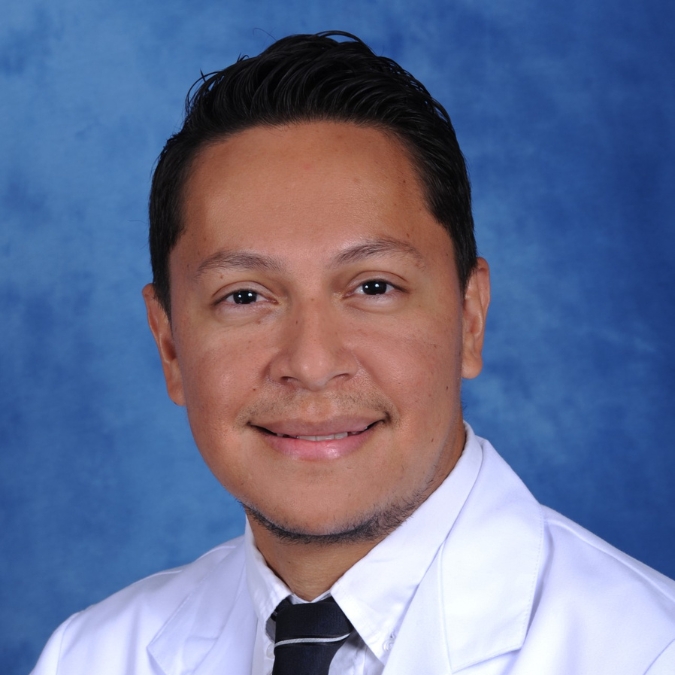 Jorge Galvez-Silva, MD
Medical Director, Bone Marrow Transplant Program
Nicklaus Children's Hospital


Jorge Galvez-Silva's interest is in adoptive cell therapies and graft manipulation for the treatment of non-malignant conditions including inherited Bone Marrow Failure syndromes.
While at The University of Texas, MD Anderson Cancer Center, he researched ways to improve homing in adoptative cell therapies. He conducted research to develop a xenogeneic-Graft vs Host Disease (GVHD) model to test novel glycosylation technologies to improve homing to sites of inflammation. This approach was used for the prevention or treatment of xenogeneic-GVHD with modified mesenchymal stromal cells. At the University of Minnesota, Dr. Galvez-Silva introduced the use of fucosylation of the mesenchymal cell in preclinical work and the xenogeneic wound model in attempts to cure Epidermolysis Bullosa in children.
Dr. Galvez Silva is one of the founding members of the Florida Pediatric Bone Marrow Transplant and Cell Therapy Consortium.
Jessica Siltberg-Liberles
Assistant Professor
Biological Sciences; Biomolecular Sciences Institute
Florida International University

Jessica Siltberg-Liberles uses a computational approach to elucidate and prevent the molecular actions of viral pathogens. Viral infections depend on virus-host interactions mediated by molecular mimicry. The Siltberg-Liberles lab investigates evolutionary dynamics of molecular mimicry including glycosylation across virus protein families to identify their role in divergence of virus pathogenicity. Siltberg-Liberles is also focusing on identifying fitness-critical sites in viral proteins that can be utilized as broadly neutralizing antiviral targets with robustness against current and future population-wide variants.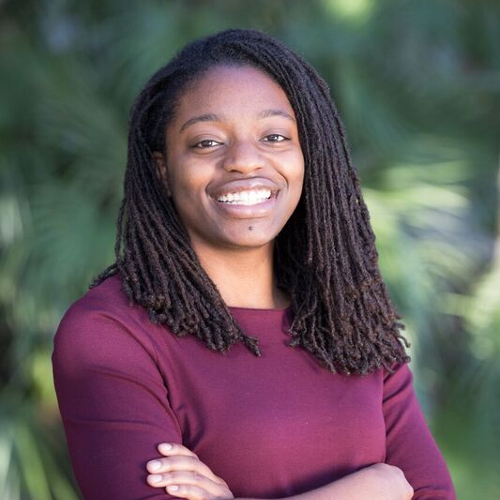 Erika Moore
Rhines Rising Star Assistant Professor, Department of Materials Science and Engineering
Herbert Wertheim College of Engineering
University of Florida

Erika Moore has been a leader in the field of immunology-focused biomedical engineering for over 10 years. The Moore lab has been focused on the discovery and development of models to better understand health disparity contribution to systemic lupus erythematosus (SLE) through monocyte immune cell characterization. Her research has the potential to lead to a new understanding of the pathogenesis and ancestral contribution of SLE disparities in the United States given that women of African ancestry are 3X as likely to be diagnosed and die as a result of SLE when compared to women of European ancestry.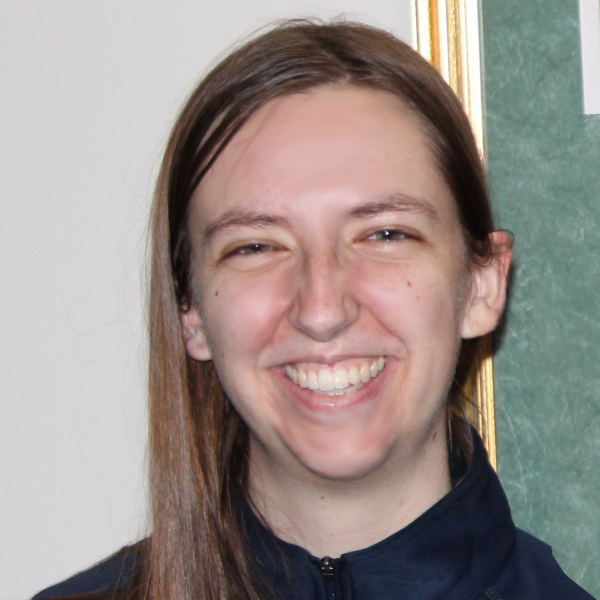 Holly Ryan
GS3, MD-PhD Student
J. Crayton Pruitt Family Department of Biomedical Engineering
University of Florida
Systemic lupus erythematosus (SLE) is an autoimmune disease that affects patients of different ancestral backgrounds to different degrees. Holly Ryan's research investigates inflammatory glycoproteins on the monocytes of SLE patients.
Daniel Morales
Ph.D. Student in Biology
Transdisciplinary Biomolecular and Biomedical Sciences (TBBS) Doctoral Fellow
Siltberg-Liberles Lab
Department of Biological Sciences
Florida International University
Daniel Morales' research centers on bioinformatics and the glycobiology of emerging viruses. His research aims to investigate how glycosylation along with other post-translational modifications may serve as vehicles for rapid evolutionary diversification and adaptation in viruses. Morales is particularly interested in the evolutionary dynamics at the host-virus interface and how glycosylation patterns at this interface may drive changes in viral transmission, infectivity, and pathogenesis. Identifying glycosylation sites and understanding molecular mechanisms of the glycosylations, critical for virus fitness, may elucidate novel methods for the prevention and treatment of these infectious agents. Morales is also interested in investigating how connections between the glycosylation machinery in the host cell and viruses depend on extrinsic factors and, ultimately, the outcome on the disease state.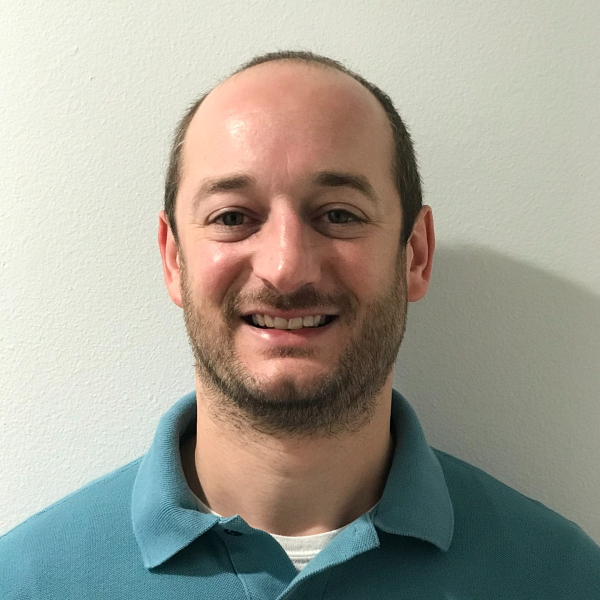 Adam D. Grieper, MBA
MS Student
Lianchun Wang Lab
Morsani College of Medicine
University of South Florida
Adam Grieper's research in Dr. Lianchun Wang's lab focuses on utilizing bioinformatics to better understand the functions and related structure of heparan sulfate in leukocyte trafficking/inflammation, vascular development, stem cell biology, cancer, and Alzheimer's disease.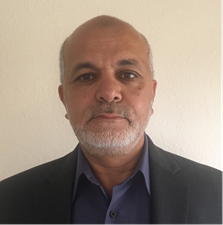 Adel Nefzi, Ph.D.
Research Professor
FIU Center for Translational Science
Adel Nefzi's research focuses on the design and synthesis of small molecules and heterocyclic combinatorial libraries and their application in drug discovery. The National Institutes of Health, the National Science Foundation, and the U.S. Department of Defense support his research.
Nefzi obtained his Ph.D. in Chemistry in 1995 from the University of Lausanne in Switzerland. Before joining FIU, he worked as an associate member and director of the chemistry department at Torrey Pines Institute for Molecular Studies (TPIMS) in Port Saint Lucie, Florida. He is a member of the American Chemical Society, American Peptide Society, American Association of Pharmaceutical Scientists, and the Fluorine Chemistry Society.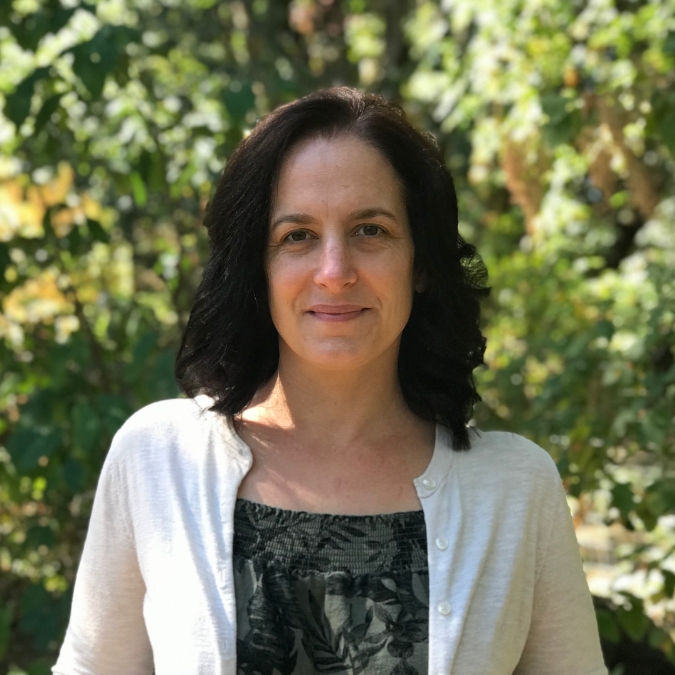 Maria Clara Franco, Ph.D.
Associate Professor
Center for Translational Science
Herbert Wertheim College of Medicine
Florida International University
Maria Clara Franco's group investigates the role of redox signaling and oxidative post-translational modifications (PTMs) in the development of neurological disorders, with a focus on the role of nitrated proteins in neurodegeneration and in nervous system tumors. Her group was the first to show that nitrated proteins are not only oxidative stress markers found in several diseases with underlying chronic inflammation, but relevant nitrated proteins play actual pathological roles driving the disease process. Franco's long-term goal is to develop therapeutic strategies that specifically and selectively target the subset of nitrated proteins with disease-driving functions. Her group has developed a systematic approach to translate their discoveries from bench to bedside: 1) Identification of disease-driving nitrated proteins and their mechanism of action; 2) Determine how nitration changes the structure of the protein to support a pathological activity; 3) Integrate and leverage this information to screen for drugs that selectively bind and effectively inhibit the nitrated protein and not the normal, unmodified protein. By sparing the activity of the normal protein in healthy tissues, these drugs should cause minimal side effects and could be used for long-term therapeutic approaches.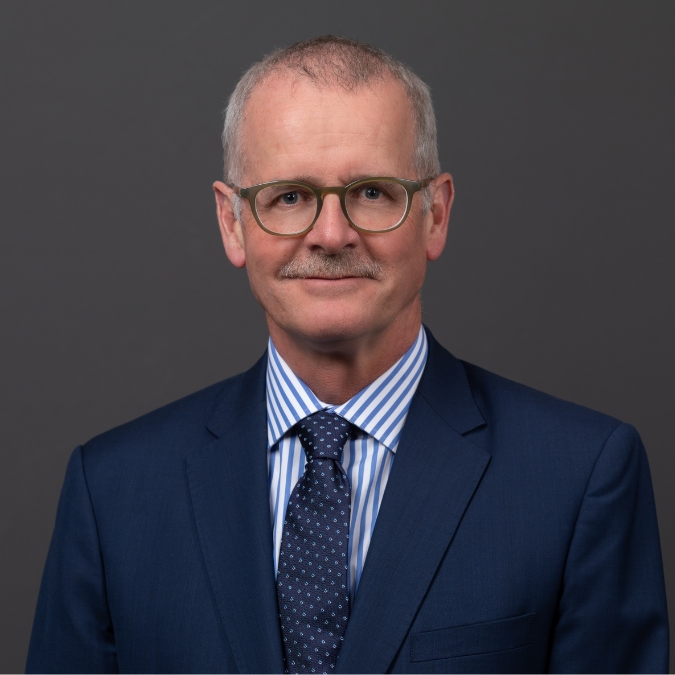 Michael McDermott, MD
Chief of the Division of Neuroscience and Professor, Herbert Wertheim College of Medicine
Chief Medical Executive, Miami Neuroscience Institute, Baptist Health South Florida
Michael McDermott is a neurosurgeon and the chief medical executive of Baptist Health Miami Neuroscience Institute. He is a world-renowned leader in neurosciences and has clinical expertise in the field of meningioma surgery and Gamma Knife radiosurgery. Dr. McDermott is widely known for advancing neurosurgical techniques and is an expert in the treatment of a wide variety of neurological disorders. He is the considered to be among the world's top 3 leading experts in meningioma, the most common primary brain tumor in adults (Expertscape.com).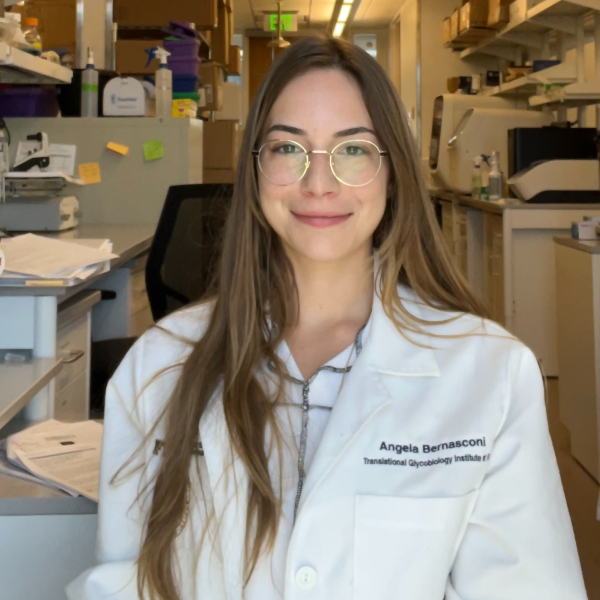 Angela Bernasconi
Angela Bernasconi is a biochemistry Ph.D. student and member of the Lombard lab at the University of Miami. She is a former member of the Dimitroff Lab, where she investigated Galectin-9 biology in cancer and immunology.
Bernasconi is currently interrogating the mechanisms of the toxicology of heavy metals in human biology and aims to develop treatments to mitigate the effects of exposure while leveraging her knowledge of glycobiology and immunology. She is also investigating the cardioprotective role of the epigenetic regulator SIRT5.
Students
M.D. and Ph.D. Student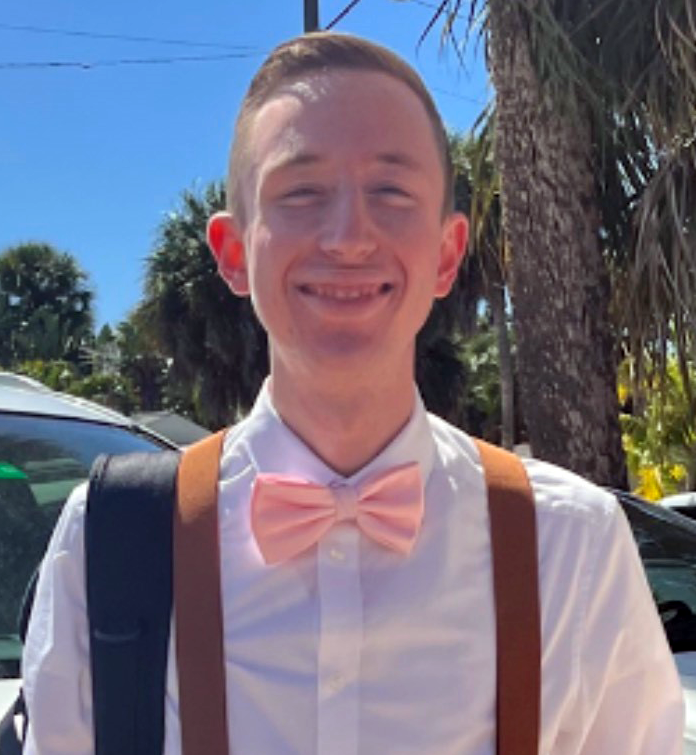 Evan Ales
Research Assistant
Evan Ales is the first FIU student to seek dual MD and PhD degrees at the Herbert Wertheim College of Medicine. He is currently pursuing a Ph.D. in Biomedical Sciences in the lab of Dr. Robert Sackstein between his third-year and fourth-year med school clinical rotations. His doctoral research surrounds leukocyte trafficking - a fundamental arm of glycobiology, as extravasation critically hinges on the discrete action of sugar structures. After earning his Ph.D., Ales plans to complete his medical degree and pursue a career as a physician-scientist.
M.D. Students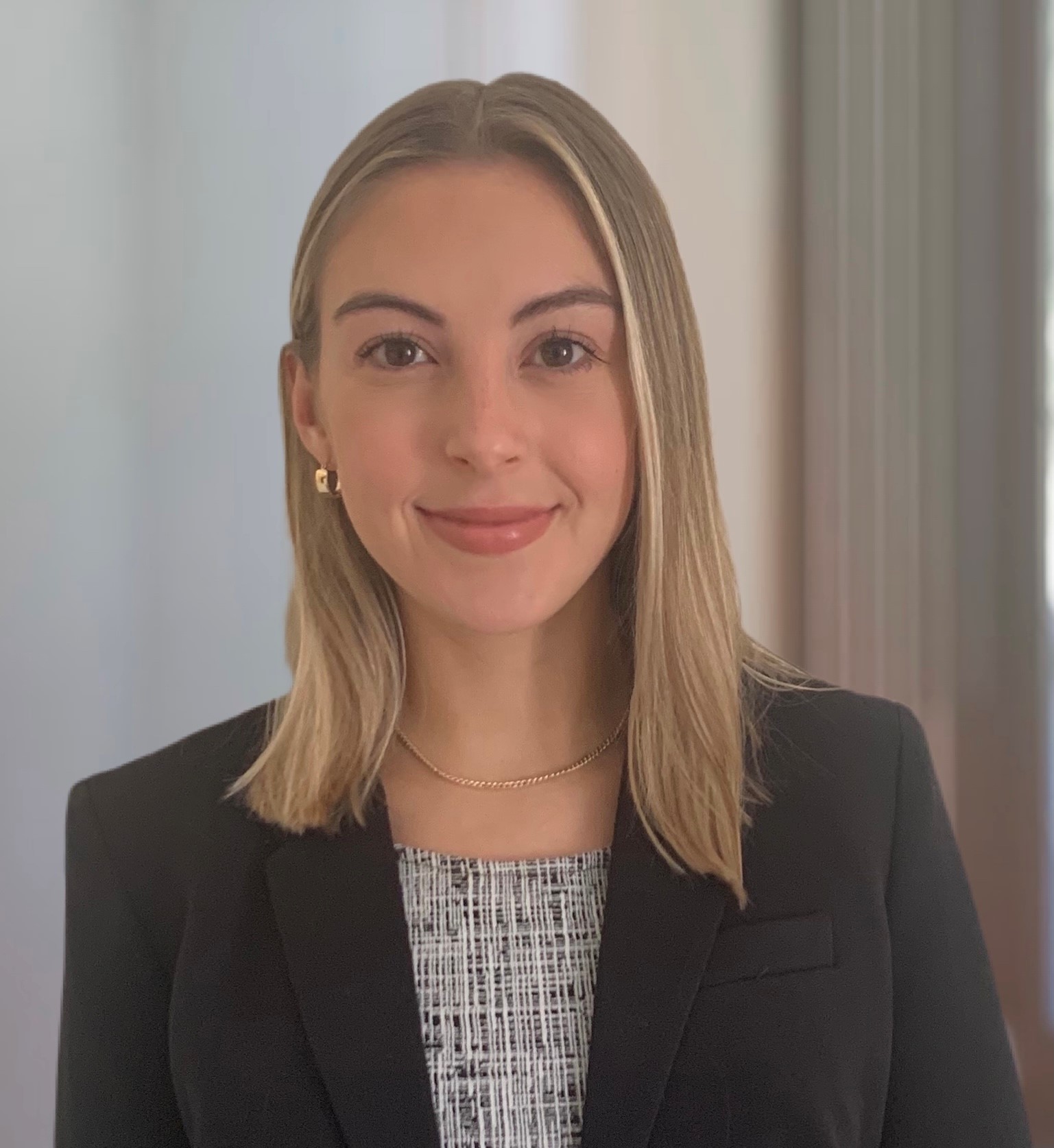 Alexandra Firek
Research Assistant
Alexandra Firek is a medical student at FIU Herbert Wertheim College of Medicine. As a Summer Research Fellow in the Dimitroff Lab, she worked with other lab members to analyze the effects of a specific galectin on multiple myeloma cells as well as the upregulation of a promising immunotherapeutic antibody target.
Firek earned her Bachelor of Science from the University of Florida where she studied mouse models using cryosectioning and immunofluorescence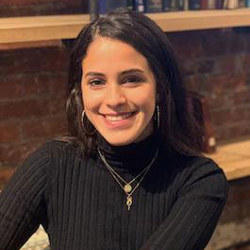 Hannah G. Cotto Aparicio
Research Assistant

Hannah G. Cotto Aparicio is an intern in Kevin Chandler's lab. Aparicio will be using proteolytic and tandem mass spectrometry methods for the identification and analysis of O-glycoproteins in head and neck squamous cell carcinoma cell lines.
Aparicio is an American Society of Clinical Oncology Medical Student 2022 Rotation Award Recipient. She is currently a medical student at Ponce Health Sciences University and hopes to become a Mohs surgeon. She has a Bachelor of Science in psychology with a concentration in neuroscience from Penn State University.
Hani Samarah
Research Fellow
Hani Samarah is a medical student at FIU Herbert Wertheim College of Medicine. As a research fellow in the Summer Research Fellowship Program, Samarah studied under Kevin Chandler to analyze the effects of glycosylation on signaling pathways in head and neck squamous cell carcinoma.
In 2014, Samarah earned a Bachelor of Science in Public Health from the University of South Florida. Hani worked with various organizations aimed at health promotion and disease prevention before earning another Bachelor of Science with honors in Biological Sciences from FIU in 2020. During his undergraduate training at FIU, he studied symbiosis using a Drosophila-Wolbachia model.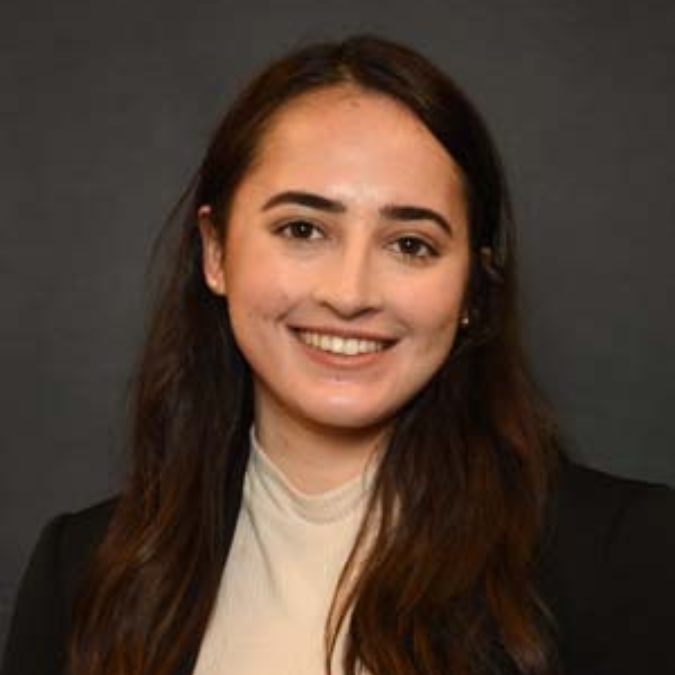 Veronica Alvarez
Research Fellow
Veronica Alvarez is a medical student at HWCOM. During her Summer Research Fellowship at TGIF, she focused on studying the glycosylphosphatidylinositol (GPI) anchored proteins, which are thought to contribute to ovarian cancer tumorigenesis and metastasis. The project aims to create a GPI anchor peptide array for these GPI anchored proteins to determine what proteins present in serum and immune cells may bind to these proteins.
Alvarez earned Bachelor of Science degrees in biology and psychology at FIU. She wants to become a pathologist.
Meagan Popp
Research Fellow
Meagan Popp is a medical student at the Herbert Wertheim College of Medicine. Her work at TGIF is focused on studying hyaluronic acid induction of mesenchymal stem release of anti-inflammatory cytokines. During her Summer Research Fellowship, Popp worked with other lab members on the cellular trafficking patterns of leukocytes as it pertains to sialyl Lewis X expression. Popp earned her Bachelor of Arts at Harvard College, where she studied integrative biology and shark skin morphology. 
Kristy Terp
Research Fellow
Kristy Terp is a medical student at the Herbert Wertheim College of Medicine. During her Summer Research Fellowship at TGIF, she focused on studying a potentially therapeutic single chain variable fragment antibody that targets a unique bisecting glycan on periostin, a protein that is overexpressed in ovarian cancer. The project aims to analyze the potential blocking effect of the single chain variable fragment antibody on periostin to inhibit progression and metastasis of ovarian tumors.
Terp earned a Bachelor of Science in Biology and a Master of Science in food science, nutrition, and health promotion at Mississippi State University. After graduating from medical school, she wants to pursue a specialty in pediatrics.
Ph.D. Students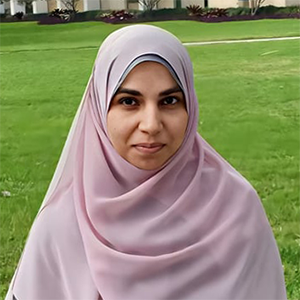 Norhan Mohammed
Research Assistant 
Norhan Mohammed is a Ph.D. in Biochemistry student in the FIU College of Arts, Sciences, and Education. As a research assistant at TGIF, she works in Charles Dimitroff's lab studying studying the structure of melanoma cell surface glycans (sugars) and their binding proteins, namely Galectin-3, and identifying their role in melanoma progression. She aims to develop a novel biomarker capable of early detection of melanoma and discover new targets for melanoma therapy.
Mohammed obtained her medical degree from Assiut University in Egypt and worked as a resident physician in the Tropical Medicine and Gastroenterology Department at Assiut University Hospital. She later completed her Master's Degree in medical niochemistry from South Valley University, Egypt.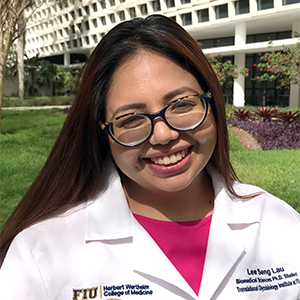 Lee Seng Lau
Research Assistant
Lee Seng Lau is an FEF McKnight Fellow and is currently pursuing a Ph.D. in Biomedical Sciences at the Herbert Wertheim College of Medicine under the supervision of TGIF Director Charles Dimitroff. Their studies focus on the role of glycans in adaptive immunity.
Lau has a Bachelor of Science in biology from Florida International University.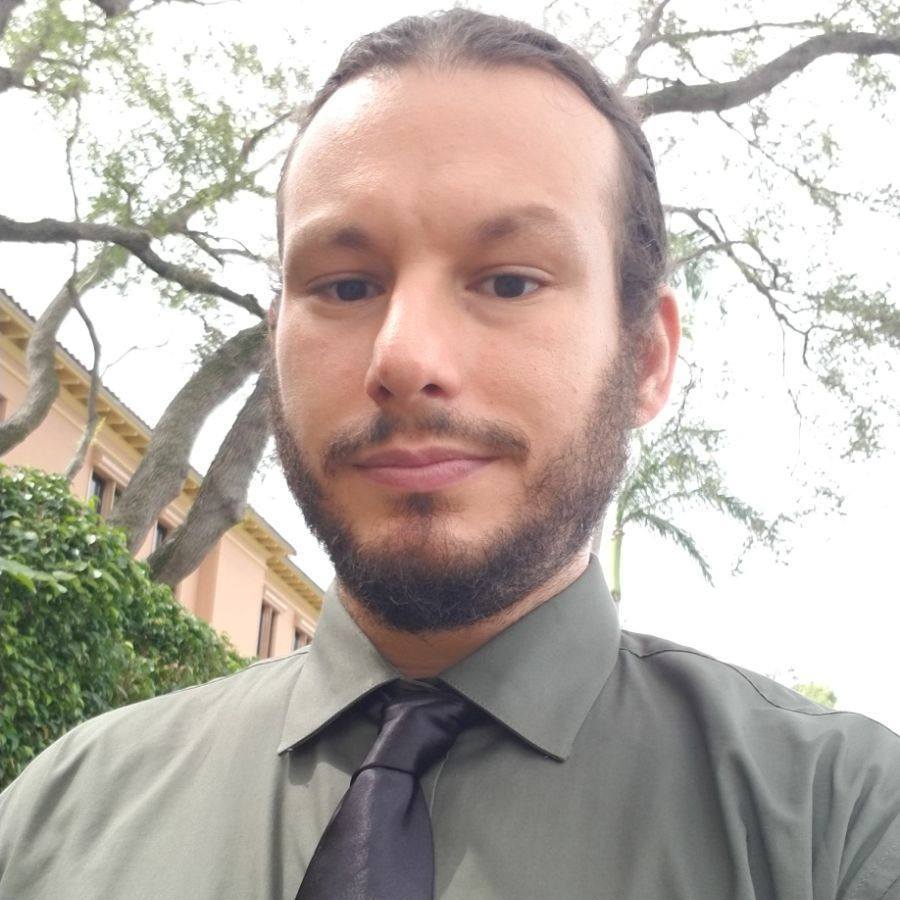 Joseph Souchak
Research Assistant
Joseph Souchak is a Ph.D. in Biomedical Sciences student at the Herbert Wertheim College of Medicine. He joined the Dimitroff Lab in May of 2020. Prior to FIU, Souchak served in the United States Marine Corps and earned a Bachelor's Degree in biotechnology at Miami-Dade College. His research focuses on the novel glycobiological mechanisms of melanoma metastasis and melanoma glycan-probing-surveillance (GPS) treatment.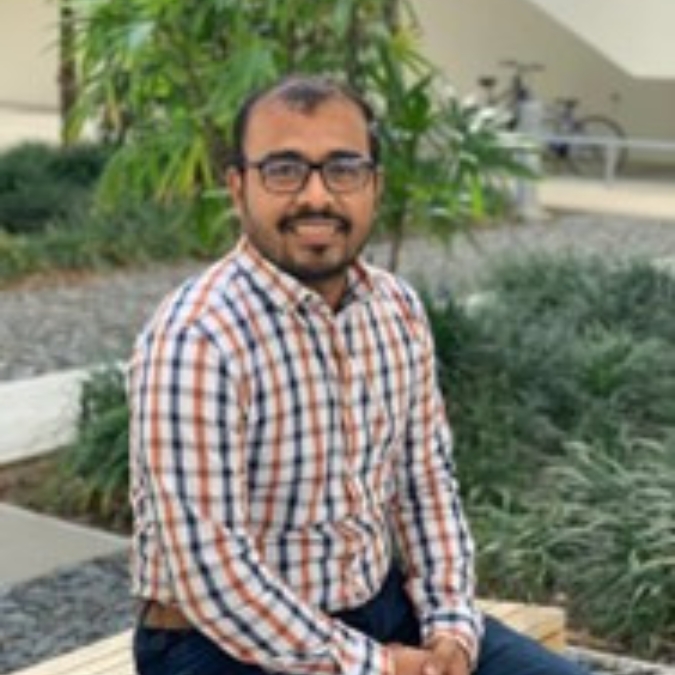 Rajib Shil
Research Assistant
Rajib Kumar Shil is a Presidential Fellow pursuing a Ph.D. in Biomedical Sciences at the Herbert Wertheim College of Medicine. He studies the role of galectin-9 in multiple myeloma in the Dimitroff Lab.
Shil has a Master of Science in biochemistry and molecular biology from the University of Chittagong, Bangladesh.
Valeria Nazaire
Research Assistant
Valeria Nazaire is currently a Biomedical Sciences Ph.D. student in the Herbert Wertheim College of Medicine. She previously earned a B.S. in Biopharmaceutical Sciences at Miami Dade College. Under the mentorship of Dr. Kevin Chandler, she is studying the impact of pro-inflammatory molecules on endothelial cell glycosylation, signaling, and function in pulmonary hypertension.
Undergraduate Students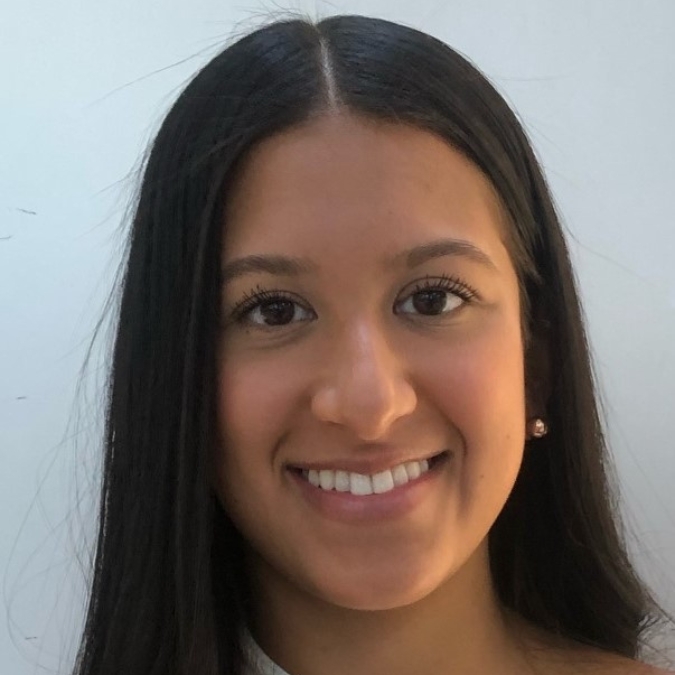 Kelanny Triana
Research Assistant
Kelanny Triana, a senior in the FIU Honors College majoring in biology and natural and applied sciences with a minor in chemistry. In the Dimitroff Lab, she assists in in vivo experimentation exploring the role of cancer cell surface glycans and their glycan-binding partners in disease progression.  These cancer-associated glycans provide novel therapeutic targets or biomarkers of disease. Triana hopes to go to medical school and become a physician.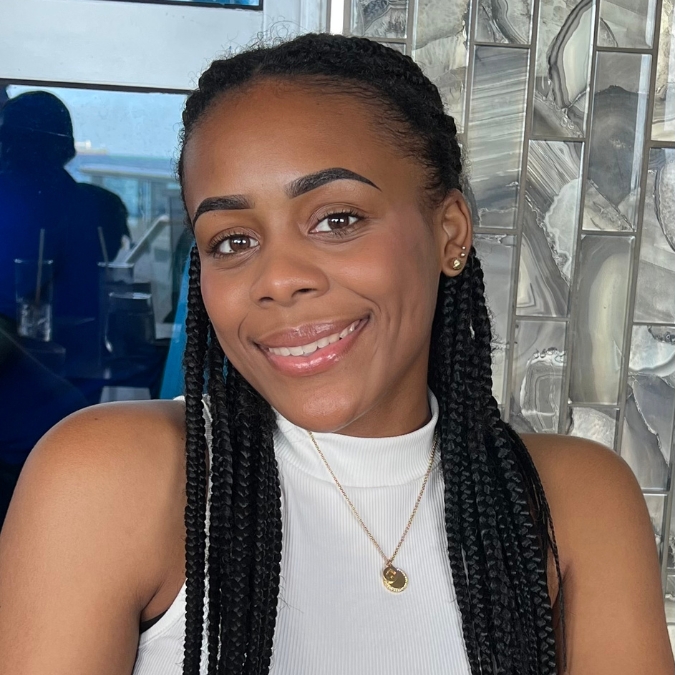 Monalisa Bruno
Research Assistant
Monalisa Bruno is a senior at Florida International University majoring in biology with a minor in chemistry. After graduating, she plans on attending medical school with the ambition of becoming a future doctor. Her role in the Dimitroff Lab is to help conduct in vivo experimentation exploring how leukemia cell surface glycans and their glycan-binding partners promote growth and metastasis.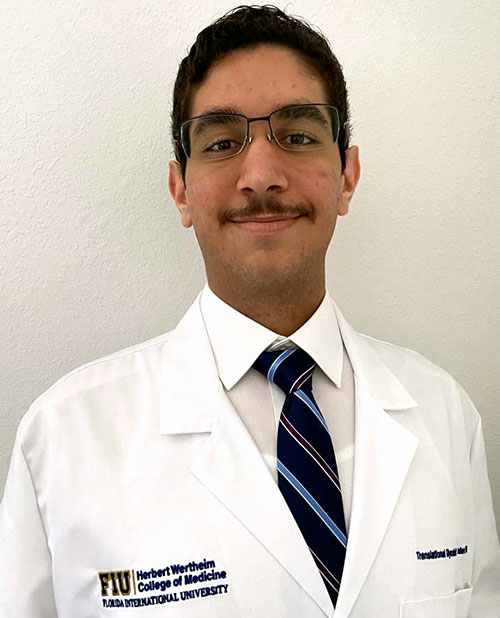 Daniel Marrero
Research Assistant
Daniel Marrero is a senior at FIU pursuing a bachelor's degree in the Quantifying Biology in the Classroom track at the College of Arts, Sciences, and Education. He wants to be a physician-scientist. Under the mentorship of Kevin Chandler, he is exploring the application of high field asymmetric waveform ion mobility spectrometry and mass spectrometry for the analysis of glycopeptides.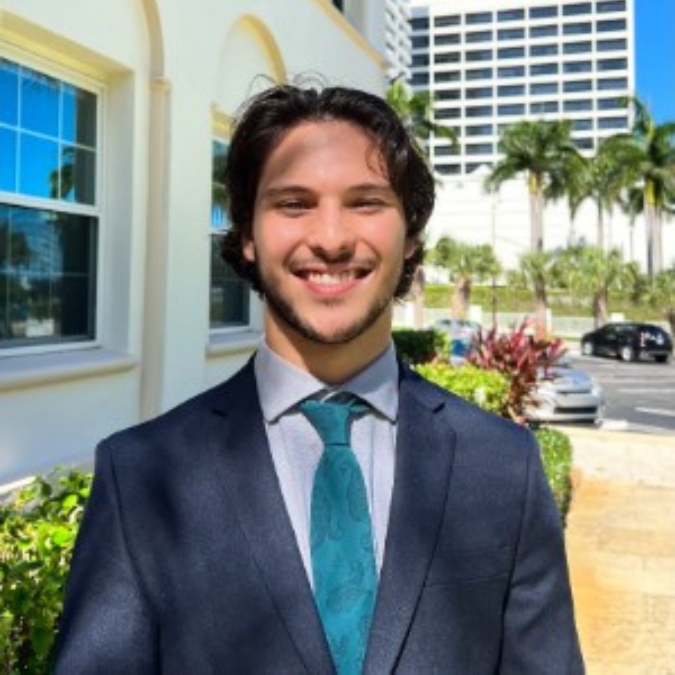 Basilio Garcia
Research Assistant
Basilio Garcia assists the Dimitroff Lab with the study of glycol-lectin interactions. In the near future, he plans to pursue a doctoral program in biology to further his career in research. Garcia received a Bachelors of Science in biology with a minor in chemistry from Florida State University in 2021.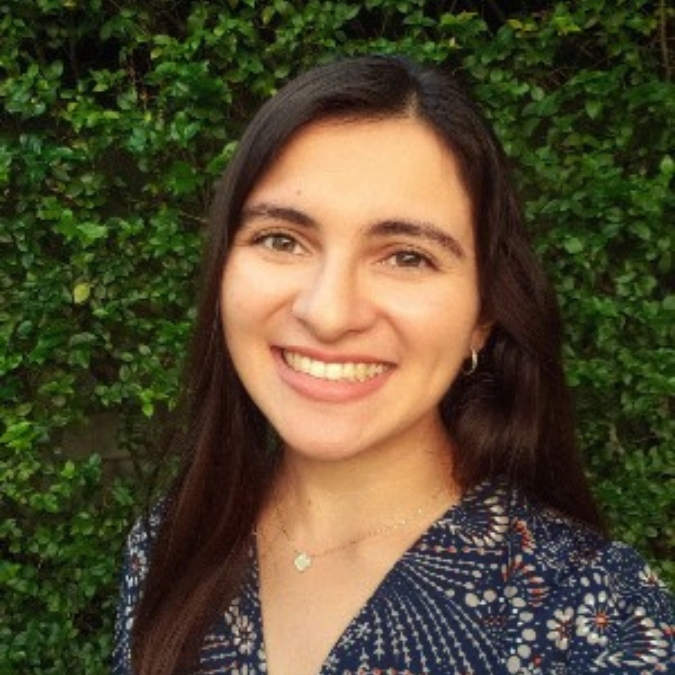 Gabriella Santos
Research Assistant
Gabriella Santos is a junior in the FIU Honors College majoring in biology and natural and applied sciences. At TGIF, she assists in analyzing the surface glycan signature of Chimeric Antigen Receptor (CAR)-T cell therapy to improve the efficacy for Diffuse B cell lymphoma. Santos is also a pre-med and QBIC scholar aspiring to become a future physician.
Maria Suarez
Research Assistant
Maria Suarez is a senior majoring in biology at FIU. She plans to pursue a career in the medical field. In the Dimitroff Lab, Suarez studies the regulatory role of cell surface glycosylation on anti-tumor CAR-T cells.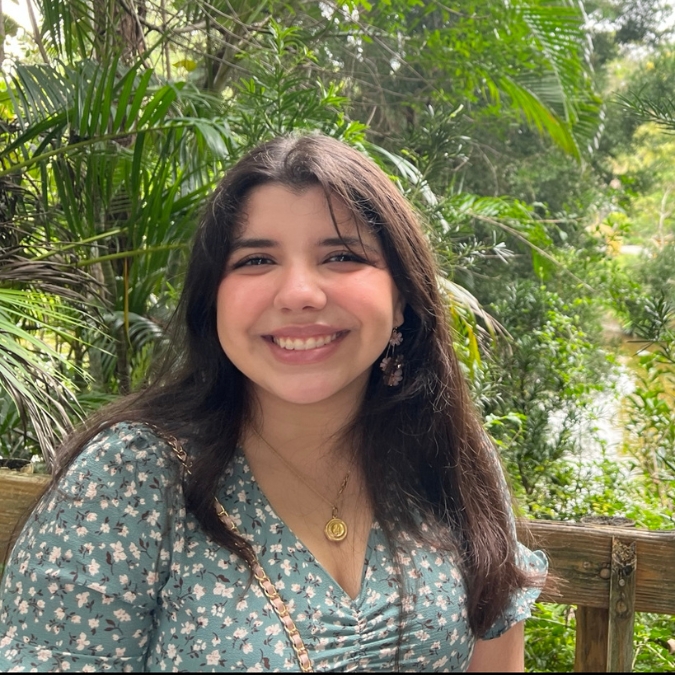 Raquel Battifora
Research Assistant
Raquel Battifora aids in studying the role of galectin-9 in multiple myeloma in the Dimitroff Lab. She recently graduated from FIU with a Bachelor of Science in biology, a Bachelor of Arts in natural and applied sciences, and minors in chemistry and history. Battifora intends to pursue a doctoral program in biology focusing on cancer research and bioinformatics.