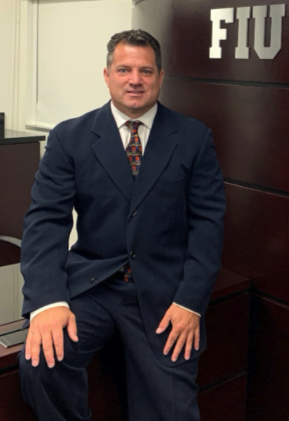 Message from the Director of Translational Glycobiology Institute at FIU (TGIF)
Welcome and thank you for your interest in the Translational Glycobiology Institute at Florida International University (TGIF) in the Herbert Wertheim College of Medicine (HWCOM).
Our goal is to provide an educational and experimental laboratory setting to train students and rapidly translate findings in the glycosciences to application in human care. Whether through our efforts to devise novel biomarkers of disease or new methods to ameliorate inflammation or cure cancer and bone diseases, such as osteoporosis, the central thread is the knowledge of sugars - a major class of molecules in biology. Besides providing energy, sugars also exist as chains or 'glycans' that provide cellular and tissue structure and have major consequences on a cell's ability to survive, proliferate, migrate and/or exert its function. When these glycans or enzymes that synthesize them are altered; inflammation, tissue degenerative disorders, and cancer can ensue.
Paramount to these efforts is the emphasis on the use of human models to accelerate the translation of laboratory results for use in humans. The TGIF provides a state-of-the-art research training environment, an Academic Oversight mentoring program, and additional laboratory resources to all core glycoscience investigators and affiliate members.
The TGIF has taken the leadership role in translational glycoscience studies not only at FIU but other Florida biomedical research institutions. It is a venue for investigators, including non-glycoscience scientists, to share their glycobiological observations and efforts to advance their findings through collaborations with our core investigators and affiliate members.
I, with the support of Dean Sackstein and HWCOM leadership, am in a position to lead and guide the TGIF in its objectives to conduct transformative glycoscience research and provide educational and training opportunities in the glycosciences.
Truly yours,
Charles J. Dimitroff, PhD
Director, Translational Glycobiology Institute at FIU
Professor with Tenure, Department of Translational Medicine