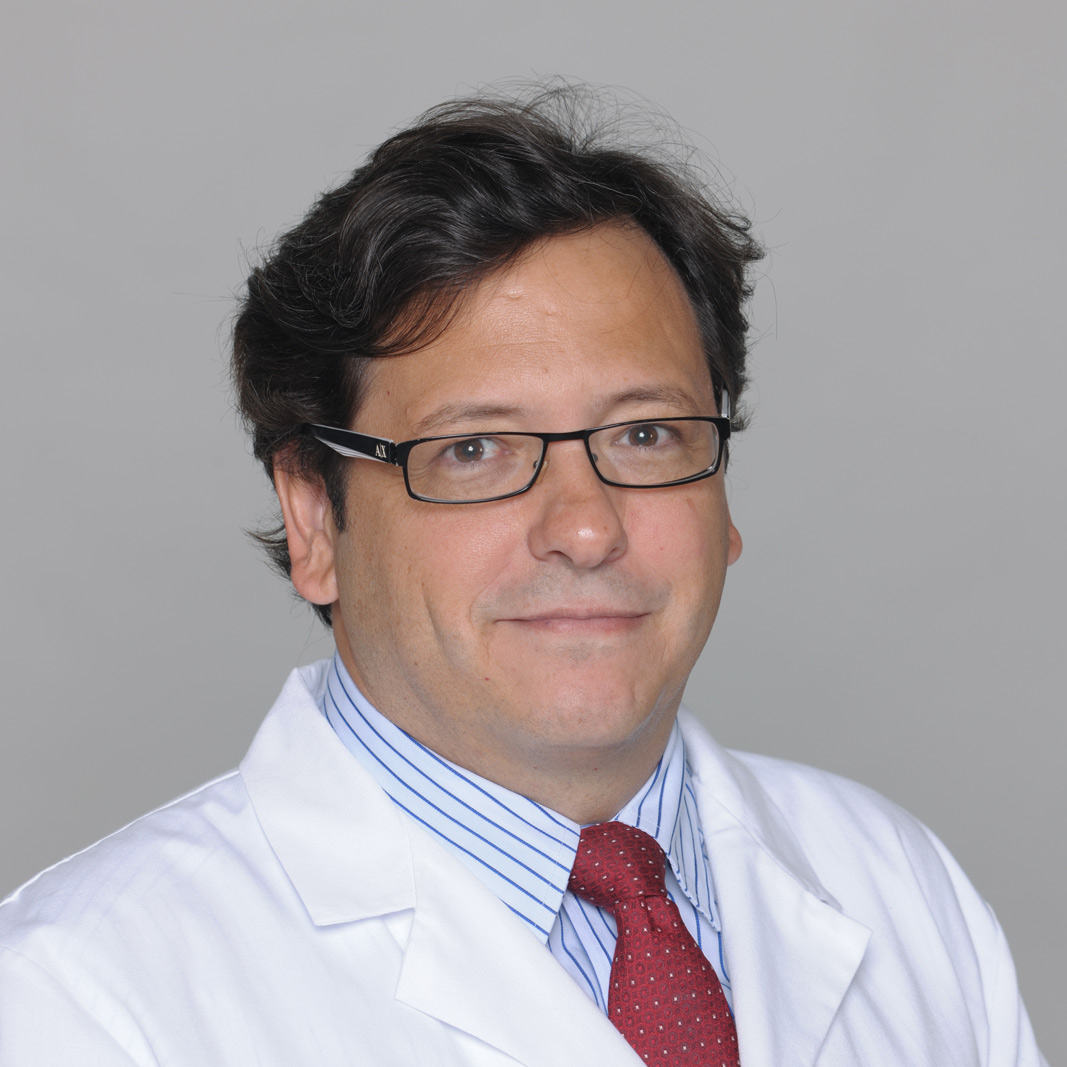 Paulo H. M. Chaves, M.D., Ph.D.
Director, Benjamin Leon Jr. Family Center for Geriatric Research & Education; and Associate Professor
Translational Medicine; Division of Internal Medicine
---
Office: AHC4 221
Phone: 305-348-4789
Email: Paulo.Chaves@fiu.edu
Paulo H. M. Chaves, M.D., Ph.D. is a geriatrician and clinical epidemiologist. He holds the endowed Leon Medical Centers Eminent Scholar Chair in Geriatrics in the Hebert Wertheim College of Medicine and serves as Director of the Benjamin Leon Center for Geriatric Research and Education at FIU. Chaves led, in strategic partnership with Leon Medical Centers, the launch of the Leon Medical Centers Annual Geriatrics Conference, a major continuing medical education (CME) program that provides state-of-art updates on current topics relevant for physicians involved with the healthcare of older adults. 
Before coming to FIU, Chaves served as the director of the Epidemiology of Aging program at Johns Hopkins Bloomberg School of Public Health, and co-investigator and/or principal investigator of the Hopkins site of multicenter, National Institutes of Health-funded population-based studies of older adults.
Education
M.D., Medicine, Federal University of Rio de Janeiro – UFRJ (1988)
Ph.D., Epidemiology, Johns Hopkins School of Hygiene and Public Health (2001)
Active Grants
Advancing Primary Care Delivery to Medicare ad Dual Eligible Beneficiaries in South Florida
Agency: Leon Medical Centers
Role: Principal Investigator
Project Period: 7/1/2019 - 6/30/2023
Summary: Translational epidemiologic research project using clinical epidemiology and health services research methods ultimately aimed ta enhancing the health care of major age-related chronic diseases, including cardiovascular diseases and osteoporosis, and geriatric syndromes, including falls, frailty and mobility disability.
Selected Publications
Bhatt SP, Balte PP, Schwartz JE, Cassano PA, Couper D, Jacobs DR Jr, Kalhan R, O'Connor GT, Yende S, Sanders JL, Umans JG, Dransfield MT, Chaves PHM, White WB, Oelsner EC. Discriminative Accuracy of FEV1:FVC Thresholds for COPD-related Hospitalization and Mortality. JAMA. 2019. 25;321(24):2438-2447. doi: 10.1001/jama.2019.7233. PMID: 31237643
Vieira ER, Palmer RC, Chaves PHM. State-of-The-Art Review: Prevention of falls in older people living in the community. BMJ 2016 Apr 28;353:i1419.
Chaves PHM, Varadhan R, Lipsitz LA, Stein PK, Windham BG, Tian J, Fleisher LA, Guralnik JM, Fried LP. Physiological complexity underlying heart rate dynamics and frailty status in community-dwelling older women. J Am Geriatr Soc. 2008 Sep; 56(9):1698-703.
Bandeen-Roche K, Xue QL, Ferrucci L, Walston J, Guralnik JM, Chaves PHM, Zeger SL, Fried LP. Phenotype of frailty: characterization in the women's health and aging studies. J Gerontol A Biol Sci Med Sci. 2006 Mar;61(3):262-6.
Chaves PHM, Xue Q-L, Guralnik JM, Volpato S, Ferrucci L, Fried LP. What does constitute normal hemoglobin concentration in community-dwelling disable older women? J Am Geriatr Soc. 2004 Nov; 52(11):1811-6.
Awards
Visiting Scholar, Tokyo Metropolitan Geriatric Hospital and Institute of Gerontology, Tokyo, Japan (2018)
Boshi Aiiku Kai Fellowship, offered by the Japanese Imperial Gift Foundation, Tokyo, Japan (2010)
Leon Medical Centers Eminent Scholar Chair in Geriatrics, Florida International University (2012)
Peer-elected for the American Public Health Association Gerontological Health Section leadership (2003-2006)
Clinical Research ­Junior Faculty Award, presented by the Johns Hopkins Department of Medicine, Baltimore, MD (2002)
New Investigator Award, offered by the American Geriatrics Society in recognition of outstanding research in the field of Geriatrics, Washington, DC (2002)
Aetna Award for Excellence in Research in Older Women and Public Health, presented by the American Public Health Association at its 130th Annual Meeting, Philadelphia, PA (2002)
Best Paper Award. Annual Meeting American Geriatrics Society, Chicago, IL (2001)