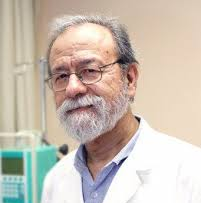 Jorge Murillo, M.D.
Associate Professor
Translational Medicine; Division of Internal Medicine
---
Phone: 305-666-4044
Email: murilloj@fiu.edu
Jorge Murillo, M.D., is the head of infectious disease for HWCOM. He is involved in developing the infectious disease curriculum and teaching first-to-fourth-year medical students. Murillo has had a leading role in developing the FIU travel medicine program and fourth-year elective. He also participates in the Infectious Disease Interest Group (IDIG) monthly inter-disciplinary case discussions.   
Murillo has been a top infectious disease specialist for more than 40 years. In addition to his teaching duties, he has a private practice affiliated with Baptist Health South Florida. He also served as chief medical officer for the FIU Global Health Consortium and coordinator of the Chagas epidemiology study in South Florida.
Education
Fellowship, Infectious Disease, University of Maryland 
Residency, Boston University/Caritas Carney Hospital, Massachusetts 
M.D., Universidad Central de Venezuela 
Research
The study of genetic factors affecting HIV and viral hepatitis disease progression.