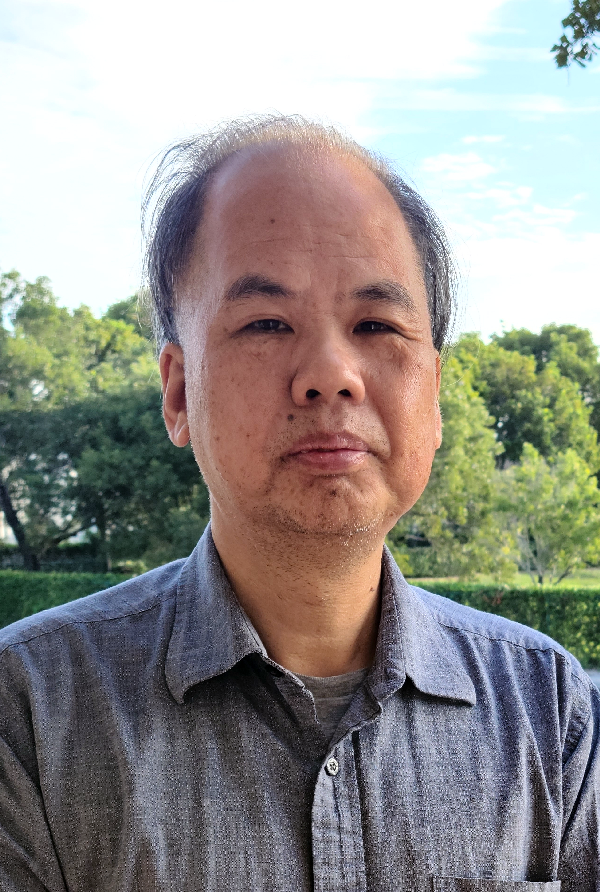 Zhongpeng Lu, Ph.D.
Research Associate
Translational Medicine
---
Office: AHC5 458
Email: zlu@fiu.edu
Zhongpeng Lu is a research associate in the Abbott lab. His focus is on the field of glycoproteomics and biomarker discovery, trying to understand how complex carbohydrates contribute to the development and progression of tumors. Lu is working on the discovery and development of a human antibody that can target a specific form of tumor glycan found on glycoproteins abundantly expressed on ovarian cancer, glioblastoma, and lung cancer.
Education:
Post-doctoral training, New York University (NYU), University of Arkansas for Medical Science (UAMS), and University of Oklahoma Health Science Center (OUHSC).
Ph.D., Preventive and Environmental Medicine, Graduate School of Medicine and Faculty of Medicine, Osaka University, Japan.
M.S., Pharmacology, Guangxi University of Chinese Medicine, China. 
B.S., Chemistry,Guangxi Traditional Chinese Medical University, China. 
Selected Publications:
Murali P, Johnson BP, Lu Z, Climer L, Scott, DA, Foulquier F, Oprea-Ilies G, Lupashin V, Drake RR, and Abbott KL (2020) Novel Role for the Golgi Membrane Protein TMEM165  in Control of Migration and Invasion for Breast Carcinoma. 2020; 11: 2747-2762. Retrieved from https://www.oncotarget.com/article/27668/ (Cover Oncotarget)
Lu Z, Kamat K, Johnson BP, Yin CC, Scholler N, and Abbott KL (2019) Generation of a Fully Human scFv that binds Tumor-Specific Glycoforms. Sci. Rep. 9(1):5101 [PMID 30911061]
Allam H, Johnson BP, Zhang, Lu Z, Cannon MJ, Abbott KL (2017) The glycosylatransferase GnT-III activates Notch signaling and drives stem cell expansion to promote the growth and invasion of ovarian cancer. J. Biol. Chem. 292(39): 16351-16359 [PMID 28842505] 
Huang Q, Liang C, Wei L, Nie J, Lu S, Lu C, Zhuo L, Lu Z, Lin X. (2016) Loss of Raf kinase inhibitor protein is associated with malignant progression in hepatic fibrosis. Biomed Pharmacother. 82:669-76 [PMID: 27470410] 
Wei L, Lv S, Huang Q, Wei J, Zhang S, Huang R, Lu Z, Lin X. Pratensein attenuates Aβ-induced cognitive deficits in rats: enhancement of synaptic plasticity and cholinergic function. Fitoterapia.101:208-17[PMID: 25665942]