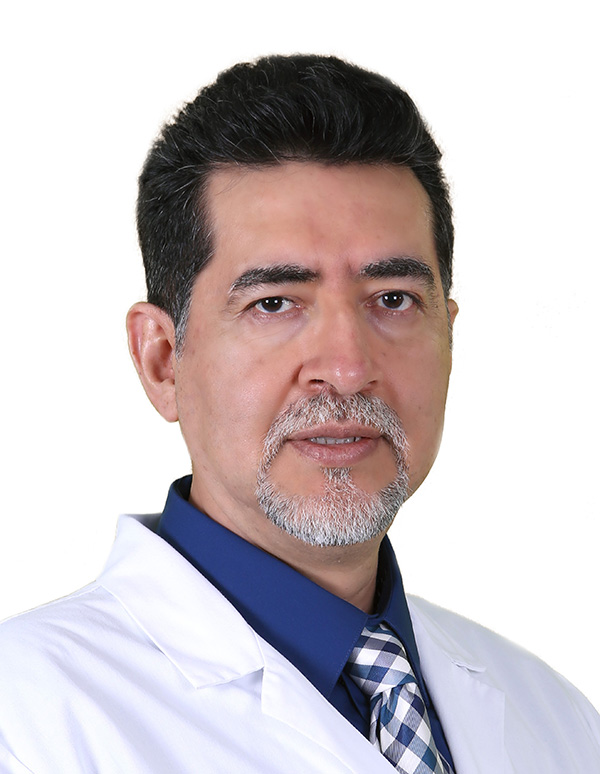 Guillermo Izquierdo Pretel, M.D., FACP
Assistant Professor
Translational Medicine; Division of Internal Medicine
---
Phone: 305-919-4193
Email: gizquier@fiu.edu
Specialty: Internal Medicine. Hospice and Palliative Medicine
Languages Spoken: English and Spanish
Areas of Interest: POMR and POCUS
Guillermo Izquierdo Pretel, M.D., FACP, serves as a hospitalist faculty preceptor and a mentor for students interested in Internal Medicine residency. He is devoted to medical student education and works with students and residents on case reports, presentations, and publications. He participates in designing the inpatient medicine curriculum for students and promotes active learning in small groups. He is part of the FIU Core Faculty for the VA/JMH Internal Medicine Residency program, serves on the Jackson Memorial Hospital Medication Safety Committee and is active in community public health programs.
Education
Internal Medicine Residency, University of Puerto Rico
Advanced training, Geriatrics, University of La Habana, Cuba
Internal Medicine and Critical Care, National University of San Marcos, Lima, Peru
MD / MS, National University of Trujillo, Peru. PhD completion studies in Peruvian University "Cayetano Heredia".
Awards
Translational Medicine Excellence in Internal Medicine Clinical Education Award Year 2021-2022.
Earned Summa and eligible for Laurate status for multiple publications on Cureus.
Publications
Articles available to your request. See ORCID or VHL Regional Portal web page.