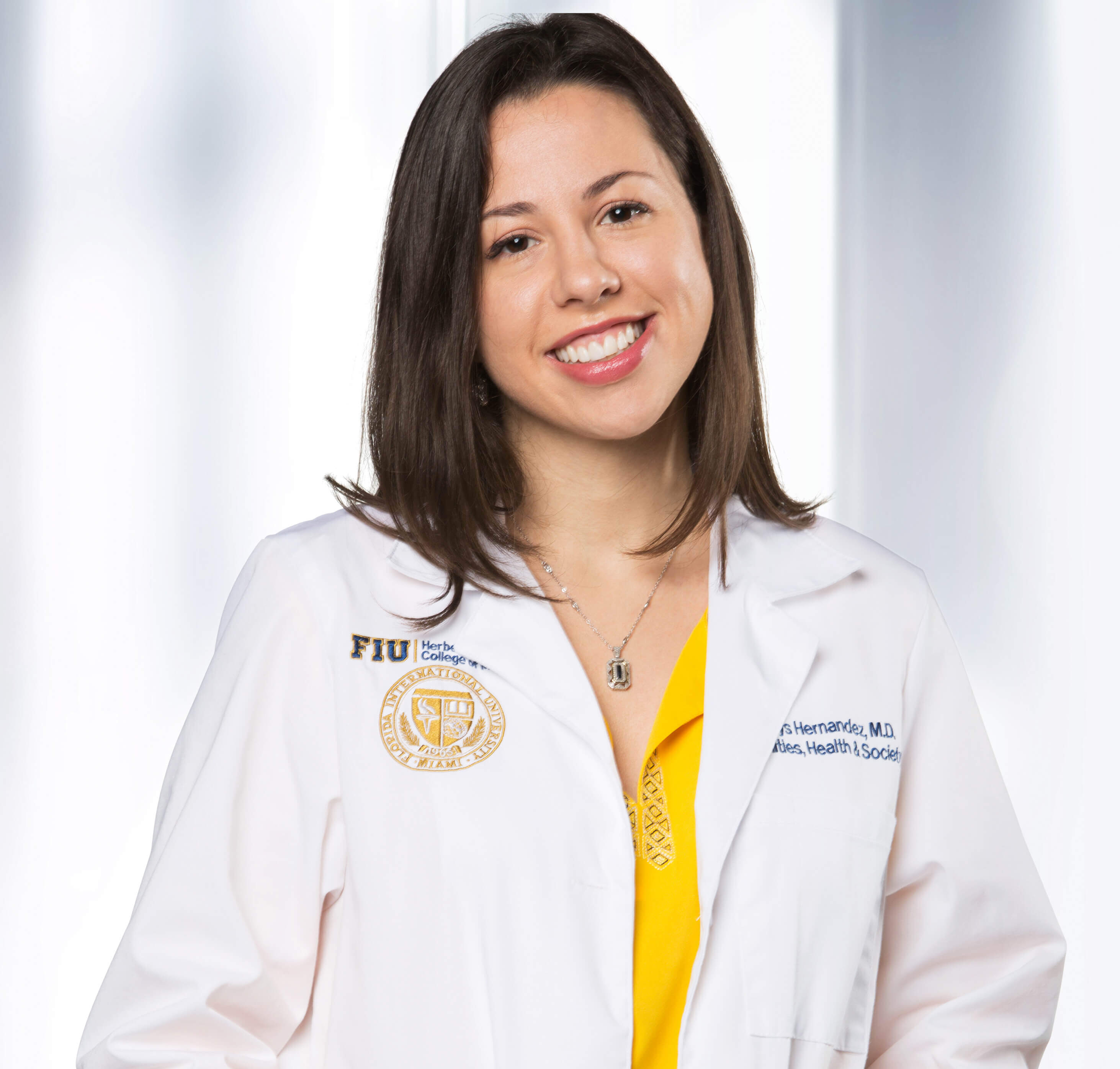 Annellys Hernandez, MD, MS
Assistant Professor
Translational Medicine
---
Email: anhernan@fiu.edu
Division: Internal Medicine
Annellys Hernandez, MD, MS, serves as a hospital attending physician on the HWCOM teaching medical service at Jackson Memorial Hospital for the Internal Medicine Clerkship and hospitalist elective. Her other responsibilities include serving on the Jackson Health System Credentialing Committee, hospital quality improvement initiatives, and medical student mentorship.
Education and Training
Family Medicine Residency (Chief Medical Resident), Mayo Clinic, Jacksonville, FL
MD, University of South Florida Morsani College of Medicine, Tampa, FL
MS, Biomedical Sciences, Barry University, Miami Shores, FL
BS, Biology, Honors College, Florida International University, Miami, FL
Awards
Finalist, Excellence in Clinical Teaching Award in Internal Medicine, FIU HWCOM, 2020
Care Badge in Compassion, Accountability, Respect and Expertise, Jackson Health System, 2020
GE-NMF Primary Care Leadership Program Appreciation for outstanding contributions and commitment to the health care needs of medically underserved communities, 2015
Florida Academy of Family Medicine Exceptional Resident Scholar, 2013
Mayo Clinic Resident Educator of the Year, 2013
Select Publications
Hanley M, Cruz B, Hernandez A. Unsuspected Toxoplasmosis Uncovered Following Traumatic MVA; Clin Case Rep 10 (2020): 1374. doi: 10.3742/jccr.2020.10.1374
Ales E, Kapoor S, Hernandez A. Vaping-Associated Lung Injury: A Confounded Diagnosis; Florida Medical Student Research Journal; 2020 Apr;1(5):42-45
Charles J, Hernandez A. (2015) Medical Care of the Surgical Patient in Taylors Principles of Family Medicine; Springer International Publishing.