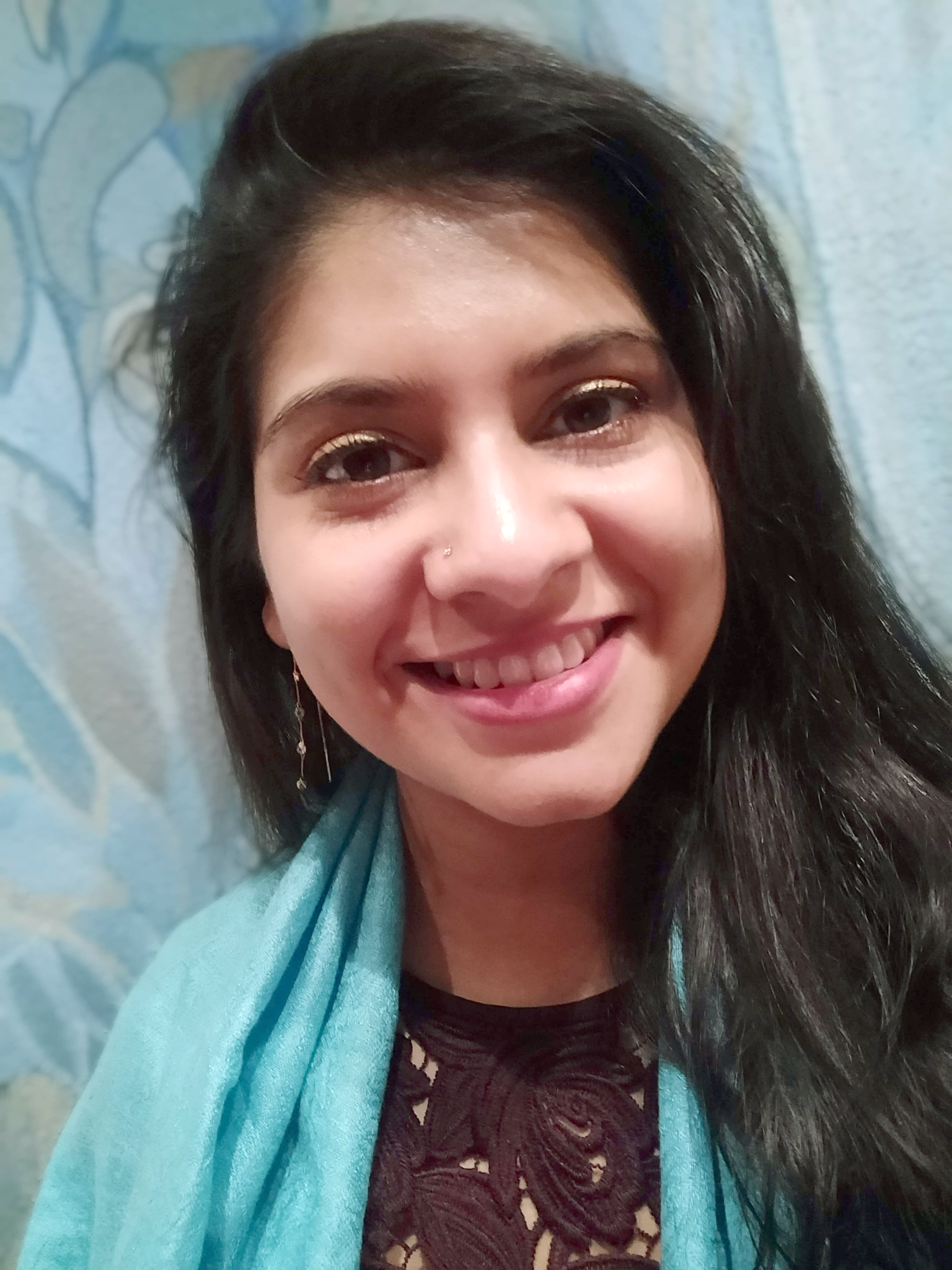 Asmi Chakraborty, Ph.D.
Postdoctoral Associate
Translational Medicine
---
Office: AHC5 456-458
Phone: 305-348-7754
Email: achakrab@fiu.edu
Asmi Chakraborty, Ph.D., joined the Dimitroff laboratory in 2019 as a postdoctoral associate. Her research is focused on identifying the role of GCNT2, a novel emerging melanoma biomarker, in disease progression. Prior to HWCOM, Chakraborty worked in the Bellis lab at the University of Alabama at Birmingham, and is a cancer diagnostic lab at Tata Memorial Centre Advanced Centre for Treatment, Research, and Education in Cancer in India.
Education:
Ph.D., Cancer Biology, University of Alabama
M.S., Biotechnology, D.Y. Patil University, Mumbai, India
Selected Publications:
Asmi Chakraborty, Caleb Staudinger, Sandra L. King, Frances Clemente Erickson, Lee Seng Lau, Angela Bernasconi, Francis W. Luscinskas, Chad Perlyn, and Charles J. Dimitroff, Galectin-9 bridges human B cells to vascular endothelium while programming regulatory pathways,Autoimmun 2020
Colleen M. Britain, Asmi Chakraborty, Nikita Bhalerao, Donald J. Buchsbaum and Susan L. Bellis Glycosyltransferase ST6Gal-I promotes the epithelial to mesenchymal transition in pancreatic cancer cells.  J Biol. Chem. 2020; accepted
Asmi Chakraborty and Charles J. Dimitroff; Cancer immunotherapy needs to learn to 'stick' to its guns. J Clin Invest : 2019; PMCID: PMC6877297.
Katie L. Alexander, Carolina A. Serrano, Asmi Chakraborty, Marie Nearing, Ping Zheng, Leona N. Council, Susan L. Bellis, Lesley E. Smythies and Phillip D. Smith; Tumor Organoid-derived Epithelium Implicates ST6Gal-I Overexpression in the Dysregulation of Apoptosis in Gastric Cancer. Exp. Med; 2019; submitted.
Asmi Chakraborty, Kaitlyn A. Dorsett, Hoa Q. Trummell, Eddy Yang, Patsy G. Oliver, James A. Bonner, Donald J. Buchsbaum and Susan L. Bellis; ST6Gal-I Sialyltransferase promotes chemoresistance by abrogating gemcitabine-mediated DNA damage. Biol. Chem; 2017, PMID: 29191829
Active Grants:
Agency
: HWCOM Pilot Grant: Deciphering hypoxia dependent glycome alterations in Melanoma
Position
: Principal Investigator
Project Period:
March 2020 - March 2021