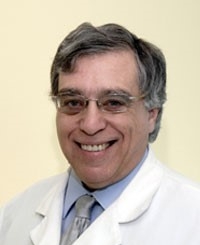 Abraham Bichachi, M.D.
Assistant Professor
Translational Medicine; Division of Internal Medicine
---
Phone: 305-531-5559
Email: abichach@fiu.edu
Area of Expertise: Acute and chronic renal diseases, dialysis care, and electrolyte and vitamin disorders.
Abraham Bichachi, M.D., is a founding nephrology educator at HWCOM. He is the course co-director for the Period 2 Pathophysiology Renal/Urinary Systems course. He also mentors students interested in pursuing careers in internal medicine and nephrology. Bichachi has been practicing medicine for over 40 years. He has an active clinical practice at Mount Sinai Medical Center in Miami Beach. 
Education
Fellowship, Nephrology, University of Miami/Jackson Memorial Hospital  
Residency, Mount. Sinai Medical Center, Miami Beach, FL 
M.D., University of Miami Miller School of Medicine, Miami, FL