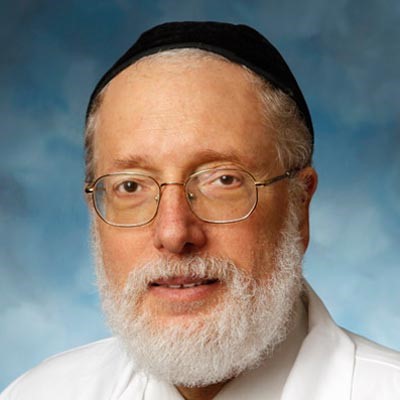 Aron Wayne Berkman, M.D., Ph.D.
Head of Hematology/Oncology; and Associate Professor
Translational Medicine; Division of Internal Medicine
---
Office: AHC2 693
Phone: 305-348-3627
Email: aberkman@fiu.edu
Aron Berkman, M.D., Ph.D., is the founding chief of medical oncology at HWCOM. He serves as co-director for the hematopoietic systems course and the end-of-life care course. He also mentors students interested in internal medicine, hematology, and oncology and is the advisor for the Oncology Interest Group and the Jewish Student Medical Association.
Berkman practices hematology and primary care at the FIU Health Faculty Group Practice. He treats all solid tumors and lymphoma and has participated in clinical trials involving new drugs for treating such diseases and small cell lung cancer. He also has extensive experience in the diagnosis/treatment of hematologic disorders; his work has been published in major journals and presented at national and international conferences.
Berkman is active in the Gold Humanism Honor Society and the ASCO Mentoring Program. He is a former local chapter president of the American Cancer Society and a clinical hospice director. 
Education
B.S., Zoology, University of Maryland
Ph.D., Pharmacology, Case Western Reserve University School of Medicine
M.D., Case Western Reserve University School of Medicine
Area of interest
Berkman has a career interest in developing multidisciplinary system-wide cancer programs, integrating patient-friendly care, clinical research and teaching.
Select Publications
Persoud-Sharma, D., Kashan, S, Berkman, A., Romanello, T., Impact of culturally based medicine on patient decision making, Progress in Palliative Care, Volume 26, 2018 – Issue 5-6, 223-226; published online 2/21/2019
Tummala, M.K., Hausner, P.F., McGuire, W.P., Gibson, T. and Berkman, A.W., Testis: A sanctuary site in Merkel cell carcinoma of the skin, Clin. Oncology, 24(6) 1008-1009, 2006.
Wang, K.P, Tudakovic, M., Hehn, B. and Berkman, A., New Metallic Stent, 12th World Congress for Bronchology, Boston, MA., June 16-19, 2002.
Hafiz, M.A., Wang, K.P. and Berkman, A., Fine needle aspiration diagnosis of benign metastasizing leiomyoma of the lung. A case report., Acta Cytologica 38:398-402, 1994.
Cheng, W.F. and Berkman, A.W., Malignant mesothelioma with bone metastases, Med Pediatr Oncol, 18(2), 165-168, 1990.