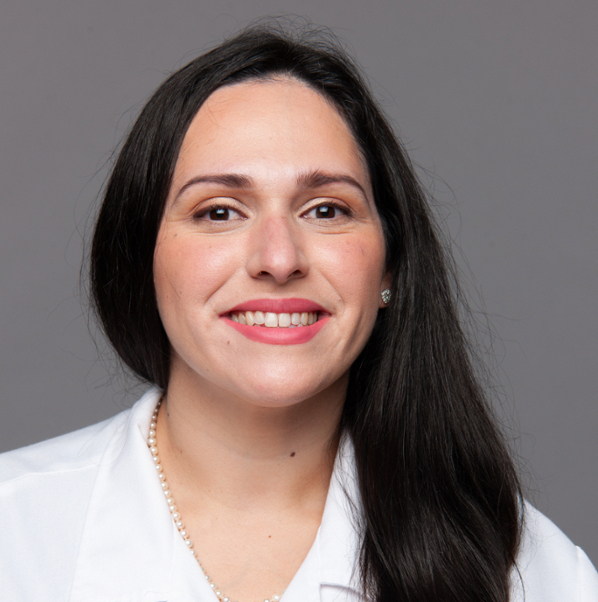 Aileen Andreu, M.D., FACP
Assistant Professor
Translational Medicine; Division of Internal Medicine
---
Phone: 305-575-7000
Email: aandre@fiu.edu
Aileen
Andreu
, M.D.,
 

is
 

a

 
hospitalist educator for students rotating at the Miami VA Hospital
 

during the Internal Medicine Clerkship and Advanced Medicine

 
rotations.
She

 
i
s
 

an active educator in

 
t
he c
linical

 
m
edicine

 
c
apstone course and

 
a

 
facilitator

 
for 
the
Osler Fridays sessions.
 

Her goal
 

is to prepare clinically
 

strong medical students and future residents who will go on to provide exemplary and compassionate care to diverse populations
.
Andreu is a founding member of the hospitalist program at Jackson Memorial Hospital.
Education
Residency, Internal Medicine, University of South Florida Morsani College of Medicine, Tampa, Florida
M.D., Temple University School of Medicine, Philadelphia, Pennsylvania
B.A., Cum Laude in Chemistry, Florida International University, Miami, Florida
Publications
Andreu A, Guglin, M. "Exaggerated NT-proBNP Production in Patients With Hematologic Malignancies: A Case Series". Congestive Heart Failure, 2012; 18(6):333-6.
Alvarado R, Rosenberg J, Andreu A, Bryan J.C., Chen W, Ren T., Kavallieratos, K. "Structural Insights Into the Coordination and Extraction of Pb(II) by Disulfonamide Ion Exchangers". Inorganic Chem., 2005.