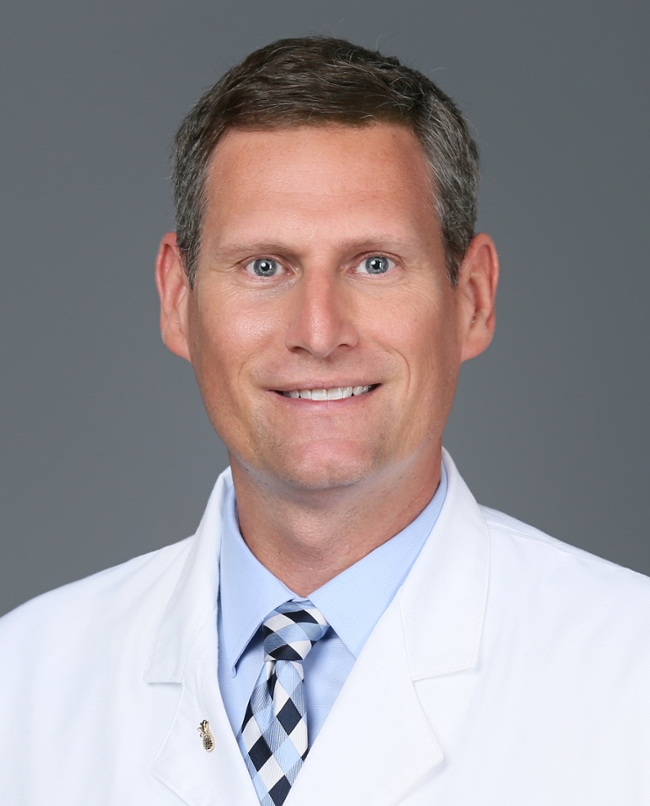 Young, Geoffrey D.
Vice Chair; and Assistant Professor, Department of Surgery
---
Phone: 786-596-2000
Email: gyoung@fiu.edu
Geoffrey D. Young, M.D., Ph.D., F.A.C.S. specializes in the surgical treatment of cancers affecting the head and neck, including the mouth, throat, larynx, swallowing passages, thyroid and salivary glands as well as skin cancers on the scalp, face or neck. He has special expertise and experience in transoral robotic surgery and transoral laser microsurgery. These advanced procedures utilize a robotic system to make more-precise movements, often resulting in a quicker recovery and fewer complications for people with mouth and throat cancers. Dr. Young's research efforts focus on cancer immunology and molecular biology to further the understanding of disease processes and improve methods for diagnosis, prevention and treatment of disease. He has presented his clinical findings at numerous national and international scientific conferences. He has facilitated numerous courses on "Communication in Health Care" and "Cross-Cultural Communication". His professional society memberships and committees include the American College of Surgeons, American Head and Neck Society (research committee), Society of Surgical Oncology (membership committee) and American Thyroid Association (surgical affairs committee).