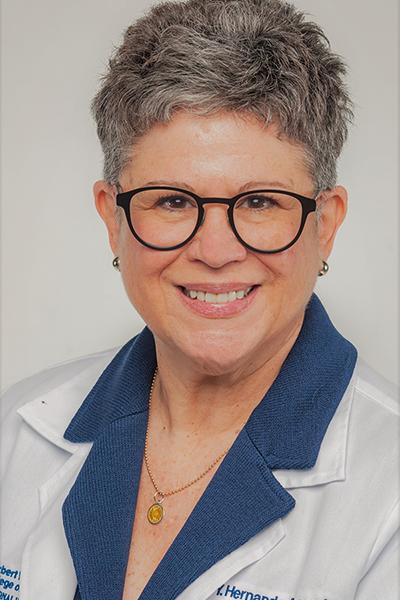 Yolangel Hernandez Suarez, M.D., MBA
Senior Associate Dean for Student Affairs; and Associate Professor
---
Office: AHC2 387
Phone: 305-348-9280
Email: yolahern@fiu.edu
Dr. Yolangel (Yogi) Hernandez Suarez has 20 years of experience leading physicians in hospitals, academia, and health plans. In addition to leading the Office of Student Affairs, she leads the FIU Covid-19 Response Team. For the past two years, she has served as FIU Vice Provost for Population Health and Wellbeing.
Hernandez Suarez is the former CEO of FIU Health and has also served as the college of medicine's Founding Associate Dean for Graduate Medical Education, Associate Dean for Clinical Affairs.
Before entering academia, Hernandez Suarez, an OB/GYN, maintained a private clinical practice on Miami Beach.
Education
MBA, University of Miami, Coral Gables, Florida
Residency, Obstetrics and Gynecology, University of Iowa, Iowa City, IA
M.D., Johns Hopkins School of Medicine, Baltimore, MD
B.A., Swarthmore College, Swarthmore, PA