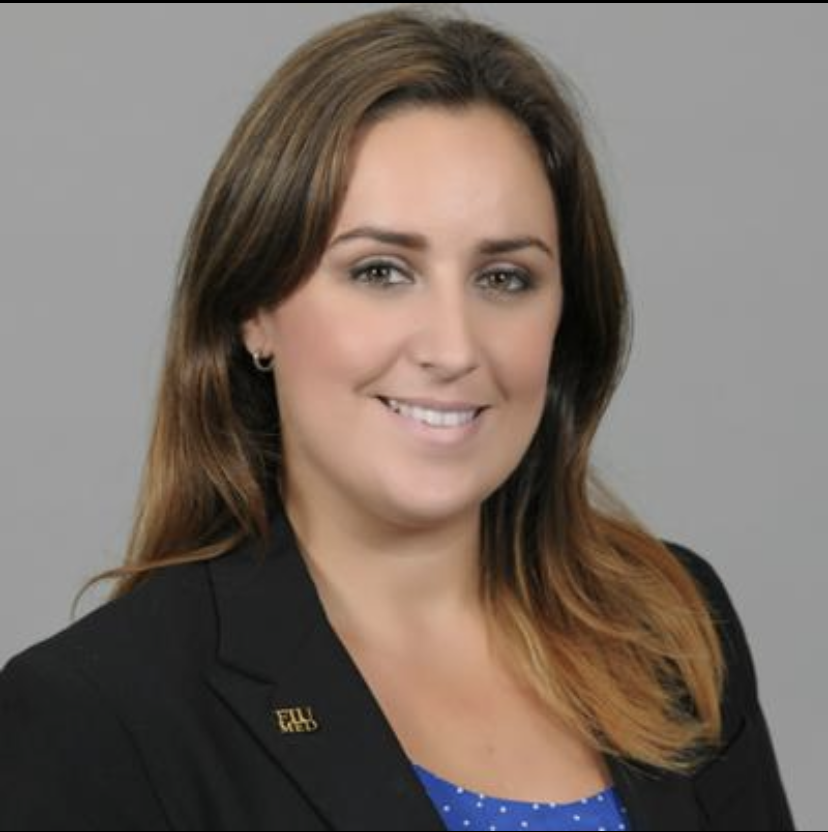 Tatiana Nicole Felix
Assistant Director of Compliance and Support Services
Compliance and Support Services; Student Affairs
---
Office: AHC2 373
Phone: 305-348-0642
Email: tnfelix@fiu.edu
Tatiana Felix, assistant director for Compliance and Support Services, manages and provides support with the excused absence system and student credentialing for internal and community-based clinical partners. Additionally, in collaboration with an OSA Dean, Felix advises students regarding academic/professionalism matters, brought forth to the Medical Student Evaluation Promotions Committee (MSEPC). She is passionate about working in higher education and enjoys teaching the FIU First Year Experience course to freshman students. Felix is also a doctoral student in a Psychology program and is currently working on her dissertation.
Education
Ph.D. candidate (ABD). Psychology with an Emphasis in Cognition and Instruction–Grand Canyon University, Arizona
Master of Public Administration– Florida International University, Miami, FL
BA in Political Science– Florida International University, Miami, FL
Certificates
Human Resource Management
Law, Ethics, and Society
Leadership Education Advancement Program (LEAP)
Awards
2014 Staff Recognition  
2019 Recognizing Inspirational Superior Effort (R.I.S.E.)
Publications:
Shoua-Desmarais, N., von Harscher, H., Rivera, M., Felix, T., Havas, N., Rodriguez, P., Castro, G. & Zwingli, E. (2020). First year burnout and coping in one us medical school. Academic Psychiatry, (44) 394-398.