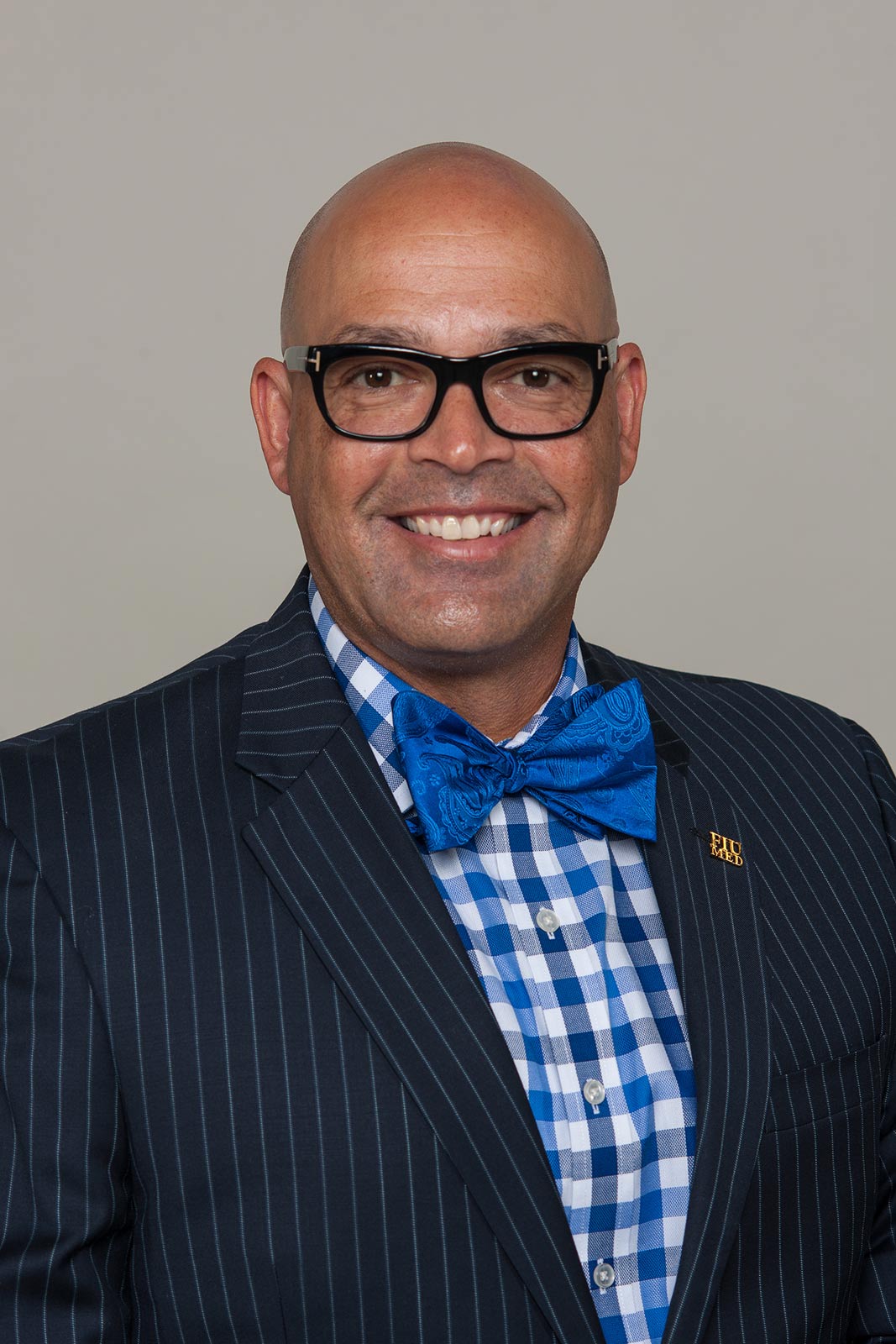 Adrian L. Jones, JD
Associate Dean of Student Affairs and Assistant Professor
---
Office: AHC2 391
Phone: 305-348-7928
Email: adjones@fiu.edu
Adrian Jones has a long and distinguished career in student affairs. He has been serving as the Associate Dean for Student Affairs and holds a faculty appointment in the Department of Humanities, Health, and Society at the FIU Herbert Wertheim College of Medicine since July 2014.  
Prior to coming to FIU, he worked as the Assistant Dean for Admissions and Recruitment at Loyola University Chicago, Stritch School of Medicine for seven years. Prior to that he served as the Assistant Dean for Students, Diversity, and Community Relations at the University of Florida, Fredric G. Levin College of Law, and as the Director of Multicultural Affairs and Director of Medical School Admissions and Recruitment at the University at Buffalo School of Medicine and Biomedical Sciences. Among his many accomplishments at Stritch School of Medicine, he developed recruitment programs that resulted in an increase of 15% in enrollment of underrepresented minorities, while increasing entering average GPA and MCAT scores.
A recognized leader in student affairs, he has held positions as the admissions representative to the Association of American Medical Colleges (AAMC) Central Group on Student Affairs (CGSA), the AAMC National Committee on Admissions, and the American Medical College Application Service (AMCAS) School Tools Implementation Advisory Committee. Dean Jones earned his B.S in Psychology at St. Lawrence University in Canton, NY, and his J.D. from the State University of New York at Buffalo School of Law.
As the Associate Dean for Student Affairs, Dean Jones assists the Executive Associate Dean for Student Affairs with all programs and services managed by the Office of Student Affairs, including Admissions, Recruitment, Grades and Records, Financial Assistance, Information Technology, and Special Events.