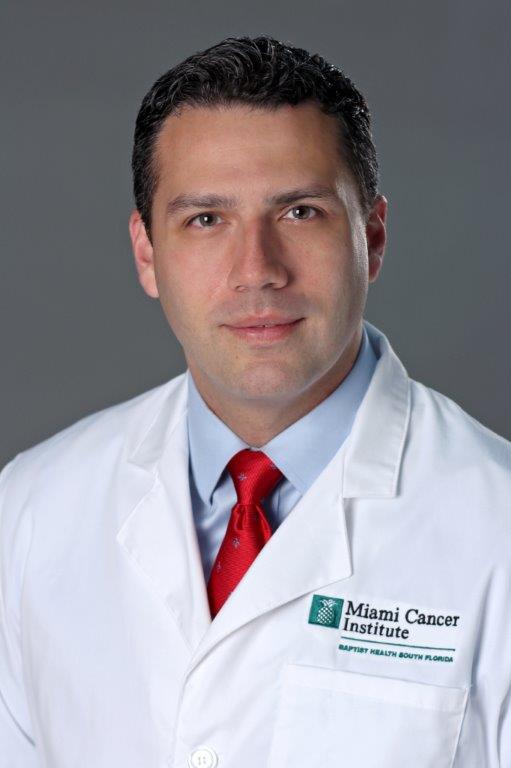 Alonso Navar Gutierrez, Ph.D., MBA
Vice Chair of Medical Physics and Dosimetry; and Associate Professor
Radiation Oncology
---
Phone: 786-596-2000
Email: anavargu@fiu.edu
Alonso N. Gutierrez, Ph.D., MBA, is the chief of medical physics at Miami Cancer Institute, part of Baptist Health South Florida. His role is to lead the technical radiation oncology aspects of the department, ensure adherence to high-quality radiation care and safety standards, promote educational and research activities, and support outreach opportunities. 
Gutierrez has over 10 years of experience in radiation oncology with a specialization in stereotactic radiotherapy delivery. Prior to joining Baptist Health, he was an Associate Professor at UT Health San Antonio where he helped to establish various clinical and educational programs—serving as program director for the Medical Dosimetry Program. 
Over the years, Gutierrez has trained numerous medical physicists, radiation oncologists, and medical dosimetrists. He continues to actively participate in research and serves on several radiation oncology organizations. Internationally, he has worked to foster relationships with Latin American radiotherapy centers and has served as a training mentor for medical physics residents from Spain. 
Gutierrez received his doctorate degree in Medical Physics from the University of Wisconsin School Of Medicine and Public Health, and his master's in business administration from the University of Texas-San Antonio College of Business. He is committed to ensuring excellence in radiation cancer care within the US as well as abroad.
Feel free to explore his selected works at: https://works.bepress.com/alonso-gutierrez/