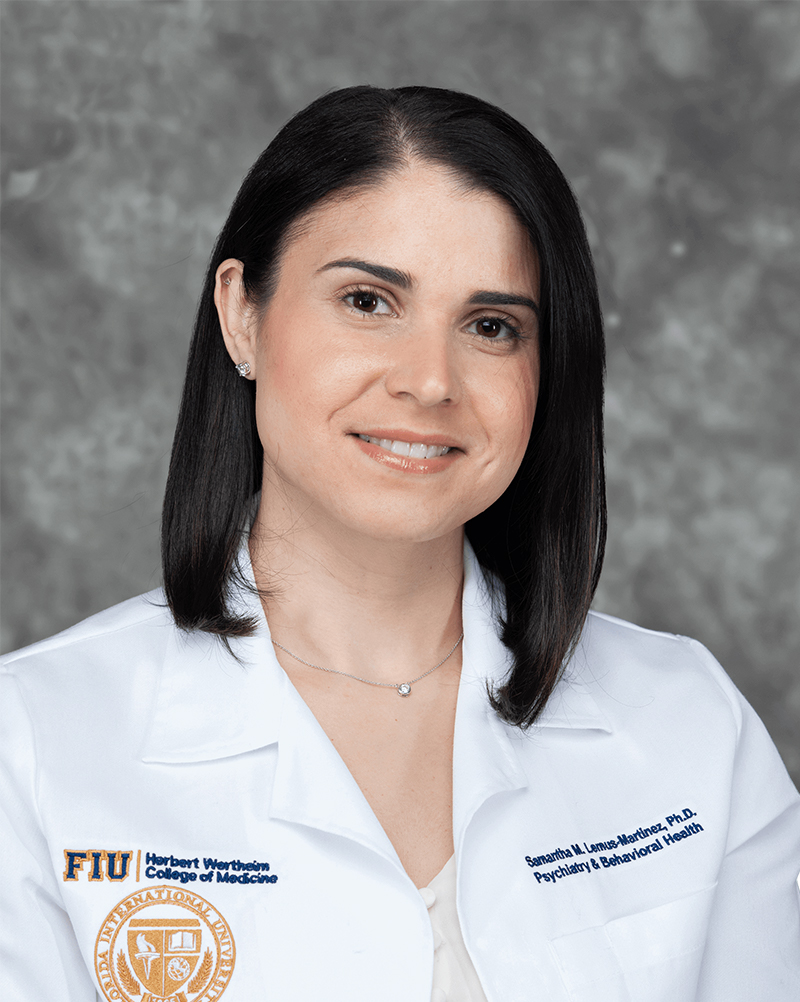 Samantha Marina Lemus-Martinez, PhD
Assistant Professor and Director of Teaching and Learning
Office of Medical Education; Department of Psychiatry and Behavioral Health
---
Office: AHC2 - 463
Phone: 305-348-4389
Email: slemusma@fiu.edu
Languages Spoken: English and Spanish
Samantha M. Lemus-Martinez, PhD, provides support and development for faculty in addition to supporting strand leaders and course directors in the creation of their faculty development sessions. As a faculty developer, Lemus-Martinez conducts teaching observations, identifies, coordinates, and delivers faculty development offerings, as well as consults on instructional and assessment design. She also oversees HWCOM's Student Academic Success Services program which provides students with resources to enhance their academic success.
Lemus-Martinez is also the Director of the Academic Medicine Pipeline Program (AMP2), Teaching Skills Elective, and Course Co-Director for Core Concepts in Medicine (Osler Friday).
Prior to joining the university, Lemus-Martinez was a Guardian ad Litem for the State of Florida, advocating for the needs of children in the foster care system. Her time as a GAL influenced her desire to enter the field of education.
Education
PhD, Curriculum & Instruction (Curriculum Evaluation and Research), Barry University
EdS, Reading, Barry University
MS, Counseling (Marital, Couple, Family Counseling/Therapy), Barry University
BA, Criminal Justice (Minors: English & Sociology), St. Thomas University