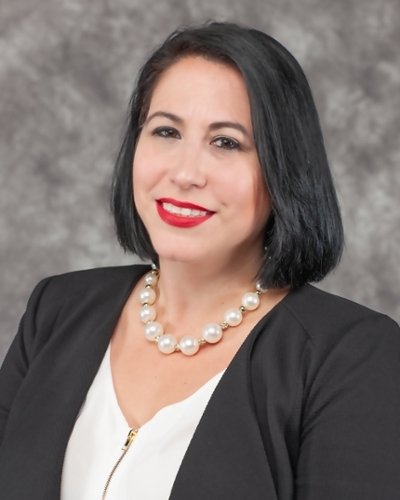 Priscilla Chaves, MBA, MPH, CLSSBB
Director of Operations
---
Office: AHC1 - 345
Phone: 305-348-4147
Email: pchaves@fiu.edu
Mrs. Chaves joined Florida International University's Herbert Wertheim College of Medicine in February 2011. She provides full administrative leadership to departmental operations including planning, organizing, financial analysis, departmental metrics, projections, budget management, fiscal resource management, and regulatory compliance.  She works closely with the Chair of both Departments.
Priscilla brings over twenty years of business experience, seventeen of which have been in healthcare operations, with success in strategic planning, growth, practice and program development. Prior to joining FIU, Priscilla worked at Kaplan University within the School of Nursing's Admissions Department where she was responsible for recruitment and provided education and training and in the Strategic Alliance Organization where she developed, maintained, and strengthen mutually beneficial relationships. She also worked at HCA Healthcare where she was the Business Development Psychiatry Specialist for the East Florida Division and the Director of Physician Relations for University Hospital and Medical Center.
Priscilla is an alumnus of Nova Southeastern University and holds a Master in Business Administration degree with a Certificate in International Business, International Economics, and International Management and she is an alumnus of Florida International University and holds a Master in Public Health in Health Policy & Management. She pursued her undergraduate degree from Florida Atlantic University where she earned a Bachelor in Business Administration with a double major in Marketing and a Bachelor of Science in Interdisciplinary Arts and Humanities.
Education and Training
Certificate. Black Belt Process Improvement Lean Six Sigma, Florida International University, Miami, FL
Certificate. Green Belt Process Improvement Lean Six Sigma, Go Lean Six Sigma
Certificate. Yellow Belt Process Improvement Lean Six Sigma, Go Lean Six Sigma
Certificate. White Belt Process Improvement Lean Six Sigma, Kaplan University, Cypress Creek, FL
MPH, Florida International University, Miami, FL 
MBA, Nova Southeastern University, Fort Lauderdale, FL
BS, Interdisciplinary Arts & Humanities, Florida Atlantic University, Boca Raton, FL
BA, Business Administration & Marketing, Florida Atlantic University, Boca Raton, FL