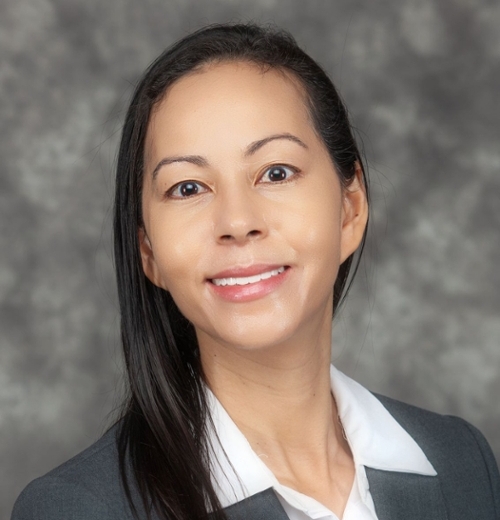 Nicola M. Chung, Ph.D.
Assistant Professor
Psychiatry and Behavioral Health
---
Office: AHC1 348
Phone: 305-348-4147
Email: nicchung@fiu.edu
Nicola Chung, Ph.D., is a licensed clinical psychologist formally trained in Cognitive Behavioral Therapy and has conducted research in the treatment of alcoholism. Chung completed her doctoral internship at the University of Miami Counseling Center, where she now presents seminars to the doctoral students and counseling center staff as an affiliate faculty member. She completed her postdoctoral residency at the Renfrew Center, a residential treatment facility for eating disorders, and became licensed in the state of Florida in 2006.
Chung has been in private practice since 2006 and specializes in depression, anxiety, substance abuse, and eating disorders. She performs both psychoeducational evaluations and neuropsychological testing. 
Education
Doctor of Philosophy (Ph.D.), Rutgers, The State University of New Jersey, New Brunswick, New Jersey
Doctoral Internship, University of Miami Counseling Center, Miami, Florida
Postdoctoral Residency, The Renfrew Center, Coconut Creek, Florida
Awards
University of Miami Fred and Helen Flipse Annual Award - 2013
Research Society on Alcoholism Student Merit Award - 2000
Academic Achievement Award in Psychology at FIU - 1997
Magna Cum Laude at FIU – 1997
Publications
Chung, N., Langenbucher, J., Mccrady, B., Epstein, E., & Cook, S. (2002). Use of survival analyses to examine onset and staging of DSM-IV alcohol symptoms in women. Psychology of Addictive Behaviors,16(3), 236-242. doi:10.1037//0893-164x.16.3.236
Raytek, H. S., Morgan, T. J., & Chung, N. M. (2003). Alcohol abuse and Dependence. Cognitive Therapy of Emotional and Behavioral Disorders: Clinical and Conceptual Horizons.

 

Cambridge, UK: Cambridge University Press