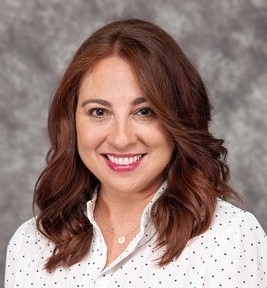 Nicolle Anne DeLeo, Psy.D., LMHC
Assistant Professor
Psychiatry and Behavioral Health
---
Office: GL 340
Phone: 305-348-1460
Email: ndeleo@fiu.edu
Nicolle DeLeo is a dually licensed and practices in Florida as a clinical psychologist and mental health counselor.
While formerly training, and treating across all units of a major county hospital and multiple levels of care at both trauma and eating disorder treatment centers, DeLeo obtained Diplomat status with the American Academy of Experts in Traumatic Stress. Specifically, DeLeo has helped many individuals learn to manage and overcome the effects of various forms of trauma including medical, military, as well as childhood sexual abuse. She has specialty training in treating a full spectrum of the disorders of dissociation, complex post-traumatic stress disorders, and eating disorders.
Aside from her position at FIU, DeLeo treats individuals, couples, and families who present with a variety of behavioral health concerns in her private practice. 
Education
Psy.D., Nova Southeastern University, Fort Lauderdale, FL
M.S., in Mental Health Counseling, Nova Southeastern University, Fort Lauderdale, FL
B.A., Loyola University New Orleans, New Orleans, LA
Awards
Diplomat, American Academy of Experts in Traumatic Stress - 2011