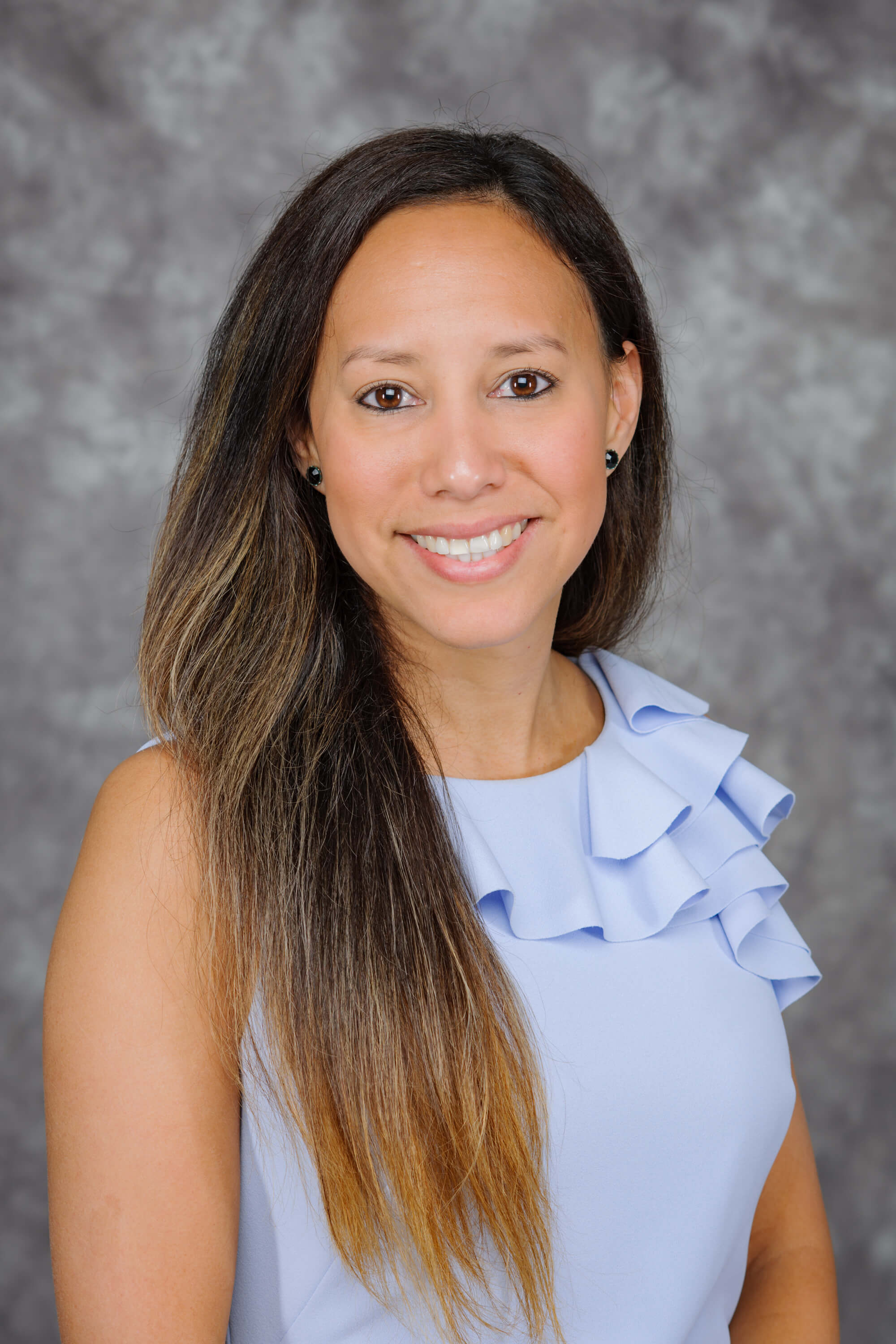 Rivera-Rodriguez, Melanis, PsyD
Melanis Rivera-Rodríguez is a licensed psychologist formally trained in cognitive-behavioral therapy (CBT) and evidence-based practices. In addition to teaching, she provides psychology services to our medical students at the HWCOM Medical Student Counseling and Wellness Center.
Before joining FIU, Rivera-Rodríguez provided clinical health psychology services for HIV/AIDS patients at Jackson Memorial Hospital/University of Miami Miller School of Medicine. She also worked in outpatient care settings focused on the treatment of eating disorders.
Education and Training:
Postdoctoral Fellowship degree, Clinical Health Psychology, University of Miami Miller School of Medicine/Jackson Memorial Hospital
Psy.D., Clinical Psychology, Ponce School of Medicine and Health Sciences
Certification, Primary Care Behavioral Health, UMASS Amherst
B.A., Psychology and Mental Health, University of Puerto Rico Cayey Campus
Areas of Interest:
Rivera-Rodriguez's areas of interest span from Dialectic Behavioral Therapy (DBT), Cognitive Behavioral Therapy (CBT) and practices from an integrative model that incorporates interpersonal, acceptance and commitment, motivational interviewing, and mindfulness therapies.
Publications:
Case Report: The Gold Standard: The Case for Inclusion of a Medical Student-Specific Counseling Center and Wellness Programming in Early Medical Education (2020) DOI: 10.1007/s10880-020-09726-4
First Year Burnout and Coping in One US Medical School (2019) DOI: 10.1007/s40596-020-01198-w
The Anabolic Steroids Testosterone Propionate and Nandrolone, but Not 17alpha-methyltestosterone, Induce Conditioned Place Preference in Adult Mice (2008) DOI: 10.1016/j.drugalcdep.2008.09.014
Licensure:
Active Psychology License in the state of Florida since 2014.