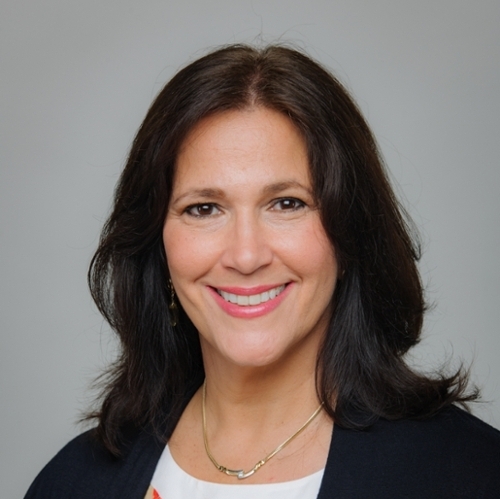 Marietta Castellanos, M.D.
Assistant Professor
Psychiatry and Behavioral Health
---
Office: AHC1 348
Phone: 305-348-4147
Email: mcastell@fiu.edu
Dr. Marietta Castellanos is a psychiatrist specializing in psychopharmacology and research with a special interest in nutraceuticals. She has a private practice treating adults in Coral Gables, Fl. 
In 1997, she completed a fellowship in psychopharmacology and research with training in sleep disorders at UMDNJ-Robert Wood Johnson Medical School. She was appointed Clinical Instructor for UMDNJ Robert Wood Johnson School of Medicine. While at UMDNJ Robert Wood Johnson School of Medicine, Dr. Castellanos was co-investigator and sub-investigator in multiple clinical trials for Pfizer, Ely Lilly, Janssen, Abbott, SmithKline Beecham, Hoechst Marion Roussel, Glaxo Welcome, and Bristol-Myers Squibb. Research experience included medications multiple psychiatric disorders including major depressive disorder, generalized anxiety disorder, attention deficit disorders, bipolar disorders, schizophrenia, schizoaffective disorders, and male sexual dysfunction. In addition, Castellanos completed an investigator-initiated study titled: Modafinil Augmentation of Antidepressant Treatment in Depression, which was published in The Journal of Psychiatry, 1997; and presented Grand Rounds on the topic of psychiatric disorders in the Latino population.
In 2004, Castellanos became Medical Staff in the Department of Psychiatry at Hennepin County Medical Center and Assistant Professor at the University of Minnesota. She presented grand rounds on the Prevalence of Psychiatric Disorders in the Latino population and became Clinical Director for Psychiatric Services for the HCMC addiction program, specializing in pharmacotherapy for addictions. Under her leadership, a state-of-the-art psychiatric clinic was developed and implemented in the addictions program.
Castellanos has also developed a natural supplement and performed a clinical trial for efficacy in depression, adult ADHD, and sexual dysfunction. The study results were published in the peer-reviewed scientific journal of Mental Health in Family Medicine, titled: Efficacy of Glow on Alleviating Symptoms of Inattention. Hyperactivity/Impulsivity, Depression and Sexual Dysfunction; A Preliminary Study; February 2017.
Education
Post-Doctoral Fellowship, Psychopharmacology and Research, UMDNJ-Robert Wood Johnson Medical School, Piscataway, NJ
Psychiatry residency, St Vincent's Medical Center of Richmond, NY
M.D., Universidad Iberoamericana, Santo Domingo, Dominican Republic
Awards
Patient's Choice Award and Compassionate Doctor Award – 2013, 2015
Voted by the Consumer Research Council amongst Americas Best's Psychiatrists in the Nation for the treatment of mood and disorders – 2007, 2009
Publications
Castellanos, M. (1997). Modafinil Augmentation of Antidepressant Treatment in Depression. The Journal of Psychiatry.
Castellanos, M. (2017). Efficacy of GLOW™ on Alleviating Symptoms of Inattention, Hyperactivity/Impulsivity, Depression and Sexual Dysfunction; A Preliminary Study. Mental Health in Family Medicine,13(01). doi:10.25149/1756-8358.1301009