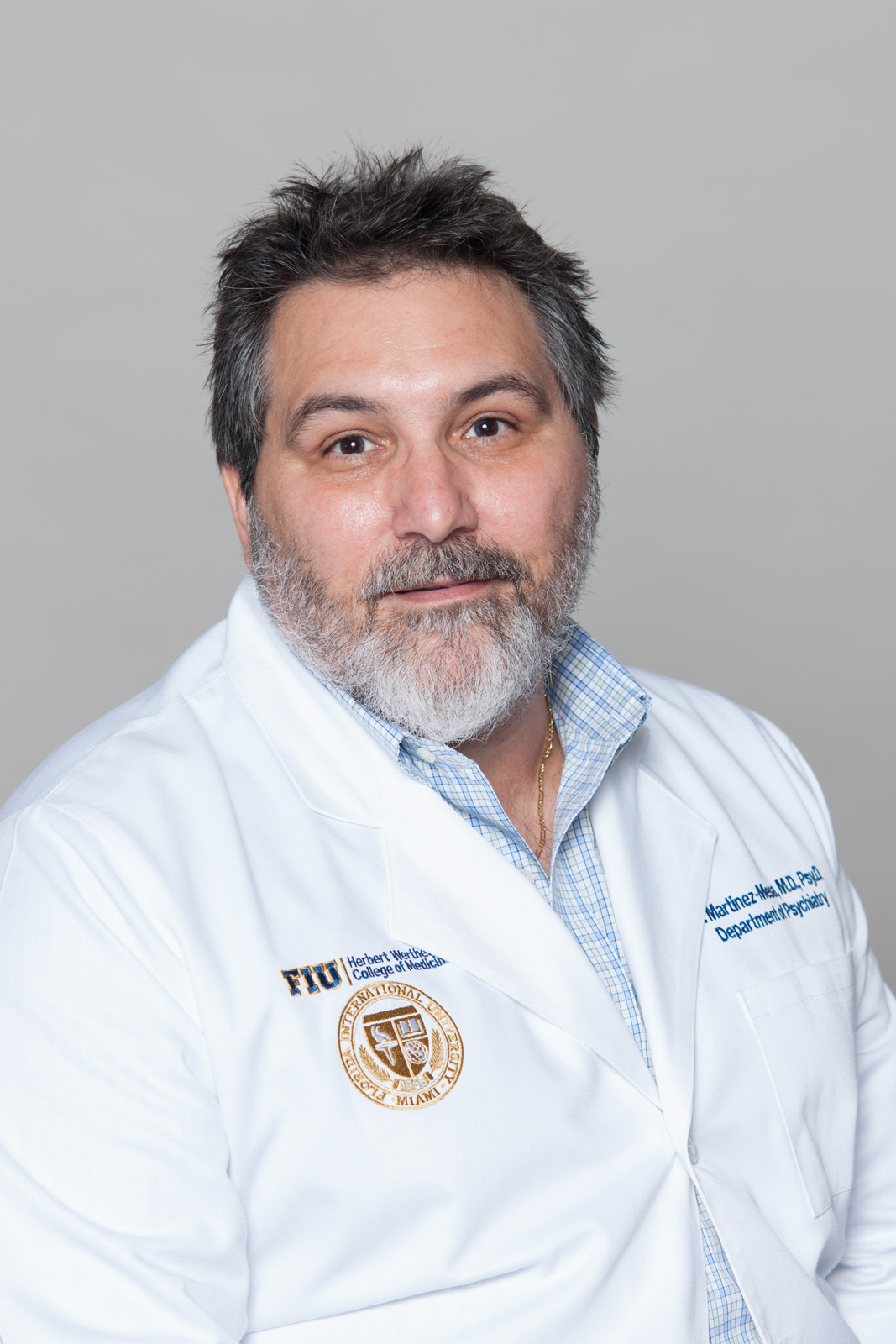 Francisco Martinez-Mesa, M.D., Psy.D.
Assistant Professor
Psychiatry and Behavioral Health
---
Phone: 305-501-0133
Email: martinef@fiu.edu
Practice Location: West Miami Office: 1900 SW 57th Avenue, Suite 2 Miami, FL 33155
Francisco Martinez-Mesa, M.D., is a founding professor at HWCOM and a licensed neuropsychologist who supervises clinical psychology interns, residents, and students during their rotation at the Neurobehavioral Institute of Miami. Martinez-Mesa specializes in neuropsychological treatment and assessment and has over 15 years of clinical experience in psychological and neuropsychological evaluation for legal concerns.
Martinez-Mesa was born in Havana, Cuba, in 1959 and immigrated to the United States in 1967. In addition to leading his own practice, Martinez-Mesa has been affiliated with the department of behavioral medicine at the University of Miami and serves as the assistant director of the Jackson Memorial Hospital's Employee Assistance Program. 
Education
M.D., University of Health Sciences Antigua School of Medicine, Dowhill, St. Johns Antigua, WI
Psy.D., Carlos Albizu University, Doral, Florida
Research Areas
His research interests center around the areas of psychoneuroimmunology, neuropsychological test administration and instrumentation, positive psychology, and hypnosis.
Awards
2013, Special Recognition for contributions to Florida International University, Robert Wertheim College of Medicine, as a founding Clinical Associate Professor.
2011, Carlos Albizu University Five-Year Meritorious Service Award.
1998, University of Miami Ten-Year Service Award.
Selected Presentations
Martinez-Mesa, F. (2014). Sistemas Neuroanatómicos, 3-day course as Visiting Professor at the Pontífica Universidad Católica Madre y Maestra, Santiago, República Dominicana.
Martinez-Mesa, F. and Mora, A. (2010). Transgender Health Services: Culturally Sensitive Practice Guidelines. Florida International University/Aqua Foundation for Women, Florida International University, Biscayne Bay Campus, Miami, FL.
Martinez-Mesa, F. (2010). A Case of Neonatal Asphyxia. Clinical Neuropsychology Symposium, Goodman Psychological Services Center, Miami, FL
Martinez-Mesa, F. (2010). Physiology of Stress. Career Week, Miami Dade College, Miami, FL.
Martinez-Mesa, F. (2009). Stress and the Immune System: Neuro-psycho-physiological Correlations. Carlos Albizu University Mental Health Awareness Week, Miami, FL.