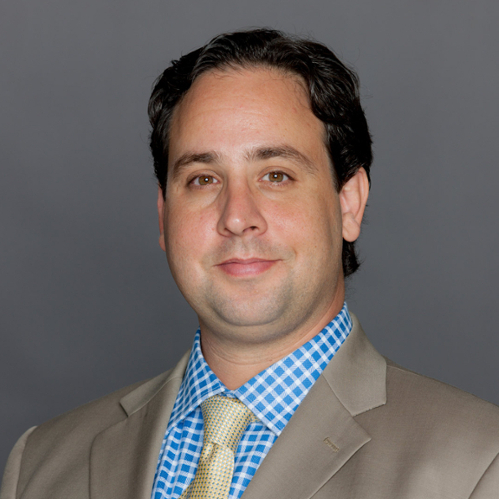 Eduardo B. Camps-Romero, M.D.
Assistant Professor of Psychiatry; Director of Behavioral Health, Department of Humanities, Health & Society
Humanities, Health & Society
---
Office: AHC2 591
Phone: 305-348-7674
Email: ecampsro@fiu.edu
Languages Spoken: English, Spanish
Practice Location: NeighborhoodHELP Mobile Health Clinics
Dr. Eduardo Camps-Romero founded the NeighborhoodHELP Collaborative Care Program. In his role, he continues the development and implementation of innovative programs to address the needs of the underserved. 
Camps-Romero began his career at Kaiser Permanente in northern California where he was elected Shareholder/Senior Physician. After leaving Kaiser Permanente, Dr. Camps-Romero developed a successful telepsychiatric practice while living abroad in Japan, focusing on providing psychiatric services for populations that were medically underserved. 
Education
Residency, Department of Psychiatry, University of New Mexico, Albuquerque, New Mexico 
M.D., Universided Central del Caribe, Bayamon Puerto Rico 
B.A., Psychology, Florida State University, Tallahassee, Florida 
Awards
The Green Family Foundation NeighborhoodHELP Program George E. Thibault, MD NEXUS Award – 2018
Florida International University Herbert Wertheim College of Medicine's ASPIRE Award of Excellence in Social Accountability by the Association for Medical Education in Europe (AMEE) – 2016
NeighborhoodHELP Program Blue Foundation Sapphire Award in the Program Category - 2014
Cited for excellence in member satisfaction by the Physician-in-Chief, Kaiser Permanente Medical Center - 2010.
Awarded Outstanding Contributions in Medical Student Education by the Department of Psychiatry, University of New Mexico - 2005-2006.
Publications
Whisenant E, Garba N, Schneider G, 

Camps-Romero E

, Lage O, Pedoussaut M, Brown D, Greer P, "The Community Engaged Physician: Teaching Social Accountability Through Interprofessional Teamwork and Service-Learning", New Directions For Teaching And Learning Summer 2020 

 

Baskir E, Atuada A, Golsheed N, Kashan S, 

Camps-Romero E

, Gillis M, "Active Learning to Promote Early and Effective Physician Interaction with Pharmaceutical Industry Marketing Practices", Medical Science Educator  30:727–735, April 2020. 

 

Camps-Romero E., 

Anderson, F., Bruce, T., & Foster, A. (2020). Utilizing Information Technology to Bridge the Gap Between Social Determinants of Health and Clinical Care for the Underserved. Journal of Technology in Behavioral Science, 

5

, 289-293, February 2020

 
Active Grants
Transforming Care During the COVID-19 Pandemic, funded by the Florida Association of Free and Charitable Clinics Grant, July 1, 2020-June 30, 2021, $164,414, Principal Investigator Fred Anderson, Co-Principal Investigator Eduardo Camps-Romero