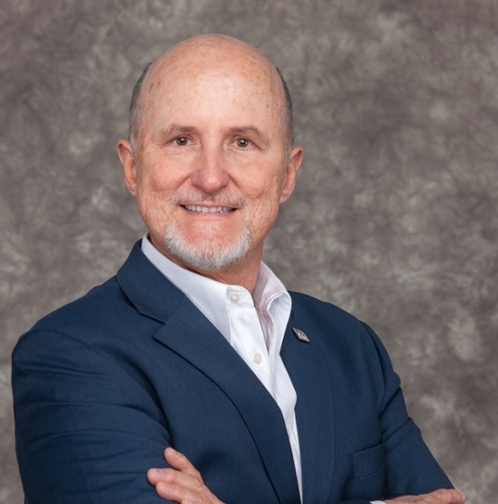 Daniel Castellanos, M.D.
Assistant Dean for Graduate Medical Education; Founding Chair; Professor of Psychiatry & Pediatrics
Psychiatry and Behavioral Health; Pediatrics
---
Office: AHC1 - 349
Phone: 305-348-4147
Email: dcastell@fiu.edu
Specialty: Psychiatry, Child and Adolescent Psychiatry
Languages spoken: English, Spanish
Daniel Castellanos, M.D., is a child and adolescent psychiatrist with extensive leadership, educational and clinical accomplishments. He has worked extensively with the child welfare population and advocated for appropriate psychiatric care for children and adolescents. Castellanos has given over 85 national and regional presentations, published an online training module and two books on the proper use of psychotropic medications for children. His educational expertise has resulted in the department's educational portfolio growth, including co-founding the Citrus Health Network-FIU Psychiatry Residency and the Child & Adolescent Psychiatry Fellowship programs and other GME activities.
Education
Fellowship, Child and Adolescent Psychiatry, New York State Psychiatric Institute/ Columbia-Presbyterian Medical Center, New York, New York
Residency, Psychiatry, Jackson Memorial Hospital, Miami, Florida
M.D., Pontifica Universidad Católica Madre y Maestra, Santiago, Dominican Republic
B.A., Psychology, University of Miami, Coral Gables, Florida
Awards
2021 Florida Psychiatric Society's Practitioner of the Year Award
2020 American Psychiatric Association's Simon Bolivar Award
Selected publications
Camps-Romero E, Brown DR, Castellanos D. Project CommUnity: Integrating Social Determinants of Health to Meet the Needs of the Underserved During the COVID-19 Pandemic. World Soc Psychiatry 2021; 3:65-72.

Bonnin R, Gralnik L, Rothe E, Obeso V, van Harscher H, Shoua-Desmarais N, Creel L, Castellanos D. Overcoming Stigma: A Novel Curriculum for Teaching Medical Students about Suicide. Acad Psychiatry 2021; 45:751-756.

Castellanos D, Carcache L, Ng C.  Substance Use in Youth with Autism Spectrum Disorder.  Addictive Disorders & Their Treatment. 2020; 19: 118-122.

Salgado C, Castellanos D. Autism Spectrum Disorder and Cannabidiol: Have we seen this movie before? Glob Pediatr Health. 2018; 5: 1–5. 

Castellanos D, Capo M, Valderrama D, Jean-Francois M, Luna A. Relationship of peer specialists to mental health outcomes in South Florida.  Intl J Ment Health Syst. 2018; 12: 59-67. 

Alonso M, Jardon M, Pizarro M, Aponte X, Castellanos D, Esposito K, Foster A. The Community Value of Academic Psychiatry: the Development of a Psychiatry Residency Program in a Federally Qualified Health Center. Acad Psychiatry. 2018; 42:572-577.