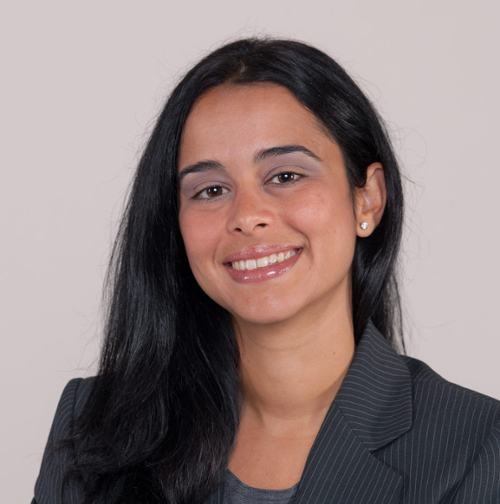 Caban-Aleman, Carissa, MD
Assistant Professor; Director of Behavioral Health Services at Student Health Center
---
Office: SHC 161
Phone: 305-348-1480
Email: ccabanal@fiu.edu
Dr. Carissa Cabán-Alemán is the medical director for behavioral health at Florida International University (FIU) Student Health Services, and Assistant Professor in the Department of Psychiatry & Behavioral Health at the FIU College of Medicine. Her main interests are cultural humility, systems-based practice, climate change & mental health, mindfulness and advocacy for social justice and structural competence. She is a founding member of the Climate Psychiatry Alliance and was APA representative to the Medical Society Consortium on Climate and Health for several years. She is a board member of the American Association of Community Psychiatrists (AACP) and of CrearConSalud, Inc., a non-profit organization devoted to mental health education, awareness and advocacy in Puerto Rico. She recently joined the International Transformational Resilience Coalition (ITRC) Climate Trauma Mental Health and Disaster Management Preparedness Group.
Education
• Fellowship, Public Psychiatry, Columbia College of Physicians and Surgeons, New York, New York
• Residency, Psychiatry, Albert Einstein Medical Center, Philadelphia, Pennsylvania
• MD, University of Puerto Rico, Medical Sciences Campus, San Juan, Puerto Rico
• BA, General Sciences, University of Puerto Rico, Rio Piedras Campus, San Juan, Puerto Rico
Awards
• Kenneth D. Cohen Academic Excellence Award. Belmont Center for Comprehensive Treatment, Department of Psychiatry, Philadelphia, PA - 2013
• William and Margaret E. Menin Humanistic Sensitivity Award. House Staff Institutional Graduation. Albert Einstein Medical Center, Philadelphia, PA - 2011-2012
Publications
• Cabán –Alemán, C. (2017). 4. Cultural Humility. In Tse, J. & Yuan Volpp, S. (Eds.), A Case-Based Approach to Public Psychiatry (29-36). New York, NY: Oxford University Press.
• Cabán –Alemán, C., Iobst, S., Luna, A. M., & Foster, A. (2018). Addressing the Poverty Barrier in Collaborative Care For Adults Experiencing Homelessness. Manuscript submitted for publication.
• Espinel, Z., Galea, S., Kossin, J. P., Caban-Aleman, C., & Shultz, J. M. (2019). Climate-driven Atlantic hurricanes pose rising threats for psychopathology. Lancet Psychiatry.
• Caban-Aleman, C, (2019). Puerto Rico Se Levanta ("Puerto Rico Rises"): From Denial and Passivity to Action and Hope. Psychiatric Times.