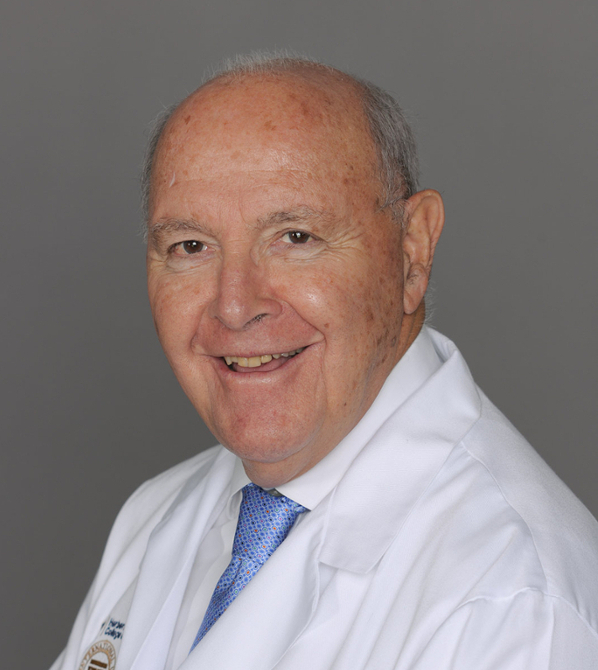 Dr. Sheldon H. Cherry has built a national reputation as a clinician in the reproductive and women's health field and has published numerous papers in reproductive medicine. He was the recipient of an NIH Grant on amniotic fluid physiology, and was a pioneer in the field of intrauterine diagnosis and treatment.
As Clinical Professor of Obstetrics and Gynecology, he taught at The Mount Sinai School of Medicine, in New York and belongs to the American College of Surgeons, and the New York Obstetrical Society.
Dr. Cherry was the senior editor of "Complications of Pregnancy", a classic medical textbook in its fourth edition. Dr. Cherry is also the author of several lay books on woman's health. A Book-of-the-Month-Club selection, the four editions of "Understanding Pregnancy and Childbirth" are now in their 19th printing and have sold over a million copies. His books have been published in Russia, France, England, Canada, Spain, and Israel. Other books by Dr. Cherry include "The Menopause Myth" (1976), "For Woman of All Ages" (1979), and "Planning Ahead For Pregnancy" (1983) and "The Menopause Book" (1995) in collaboration with his wife, Dr. Carolyn D Runowicz. They also co-wrote, "The Answer To Cancer" (2005). He is a frequent expert guest on various media including television, such as "Good Morning America" and the "Today Show". He has in the past been the monthly columnist for Parents Magazine on pregnancy and childbirth. He has been consistently named as a "Top Doctor In America" and named in "Who's Who In The World". Dr. Cherry was born in New York City and received his medical training at Columbia University. He believes that women should participate in their health care in partnership with their health care provider.