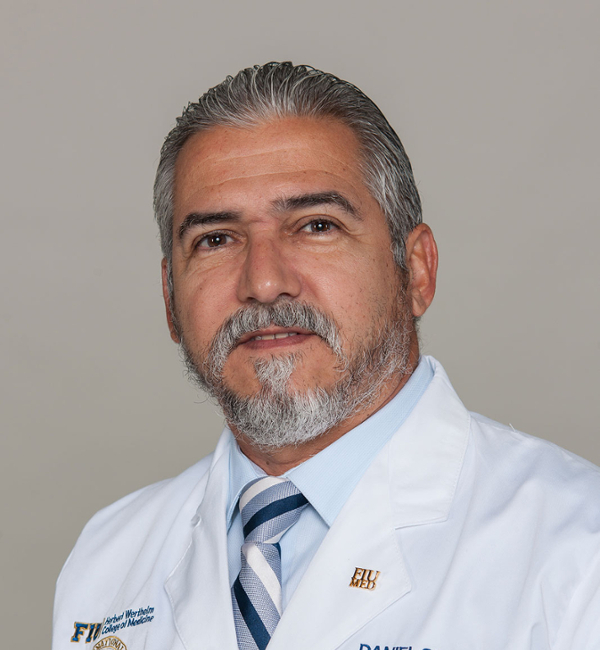 Daniel De Jesus Segui, MD
Assistant Professor
---
Office: AHC2 490
Phone: 305-348-7888
Email: dsegui@fiu.edu
Division: Neuroscience
Daniel De Jesus Segui, MD, serves as Assistant Professor in the HWCOM Division of Neurosurgery of the Translational Medicine department. Dr. Segui teaches in the neurology and neuroanatomy courses and is active in clinical rotations of the neurology clerkships. He also precepts students during neurosurgery clinical rotations. Dr. Segui is a Fellow of the American Association of Neurological Surgeons.
Education:
Residency, Neurological Surgery, University of Havana, Cuba
MD, University of Havana, Cuba
Areas of Expertise:
Dr. Segui's academic interests include improving medical education and student research opportunities.