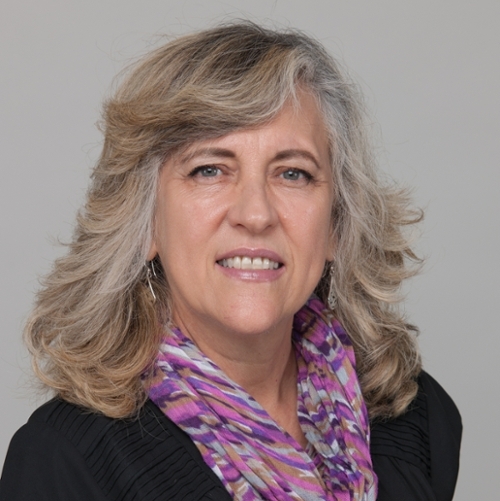 Pura E. Rodriguez de la Vega, MPH
Research Specialist I
---
Office: VH 244
Phone: 305-348-8302
Email: rodrigup@fiu.edu
Division: Medical and Population Health Sciences Education and Research
As a research specialist in the Division of Medical and Population Health Sciences Education and Research, Pura Rodríguez de la Vega teaches medical students data analysis during the Research Scholarship Course.
Rodríguez de la Vega joined the college of medicine after graduating from the FIU Stempel College of Public Health and Social Work where she specialized in biostatistics. She came to FIU in 1999 to work in data management at the Southeast Environmental Research Center where she was responsible for raw data processing from Laboratory Information Management System (LIMS), final data validation, and preparation of data reports to governmental agencies.
Prior to that, she worked in a comprehensive AIDS program at the University of Miami Miller School of Medicine where she was responsible for data management and analysis. Additionally, she performed immuno-histochemistry techniques on brain tissues.
Originally trained as a chemical engineer in her native Cuba, Rodríguez de la Vega worked in biomedical research before moving to the United States.
Education:
Master of Public Health (MPH), Biostatistic Specialization, Robert Stempel College of Public Health, Florida International University (FIU), FL (2008)
Bachelor in Science in Chemical Engineering, "Jose Antonio Echevarria" Higher Polytechnical  Institute , University of Havana, Cuba (1982)
Selected Peer-Reviewed Publications:
Martinez-Harvell, G., Goluboff, F., Rodriguez, P., Castro, G., & Barengo, N. C. Predictors of adherence to physical activity guidelines in patients with diabetes mellitus in the US in 2017: An exploratory analysis. Primary Care Diabetes (2020). https://doi.org/10.1016/j.pcd.2020.05.001
Report Summarizes Psychiatry Study Findings from Florida International University (First Year Burnout and Coping in One US Medical School). (2020, March 21). Psychology & Psychiatry Journal, 4027. Retrieved from https://link.gale.com/apps/doc/A617558215/AONE?u=miam11506&sid=AONE&xid=8e81ea2a
Maas J, Monreal AJ, Diaz E, Castro G, Rodriguez P,  Acuña JM, Varella M.  Marital status and survival in patients diagnosed with melanoma in Florida, Dermatology Research and Practice, Volume 2020, Article ID 2485401, 8 pages, https://doi.org/10.1155/2020/2485401
Morales J, Malles A, Kimble M, Rodriguez de la Vega P, Castro G, Nieder AM, Barengo NC. Does Health Insurance Modify the Association Between Race and Cancer-Specific Survival in Patients with Urinary Bladder Malignancy in the U.S. Int J Environ Res Public Health. 2019 Sep 13;16(18). pii: E3393. doi: 10.3390/ijerph16183393.
Karic, S., DesRosiers, M., Mizrahi, B., Zevallos, J., Rodriguez, P., & Barengo, N. C. (2019). The association between attention deficit hyperactivity disorder severity and risk of mild traumatic brain injury in children with attention deficit hyperactivity disorder in the United States of America: A cross‐sectional study of data from the National Survey of Children with Special Health Care Needs. Child: Care, Health & Development, 45(5), 688– https://doi.org/10.1111/cch.12684