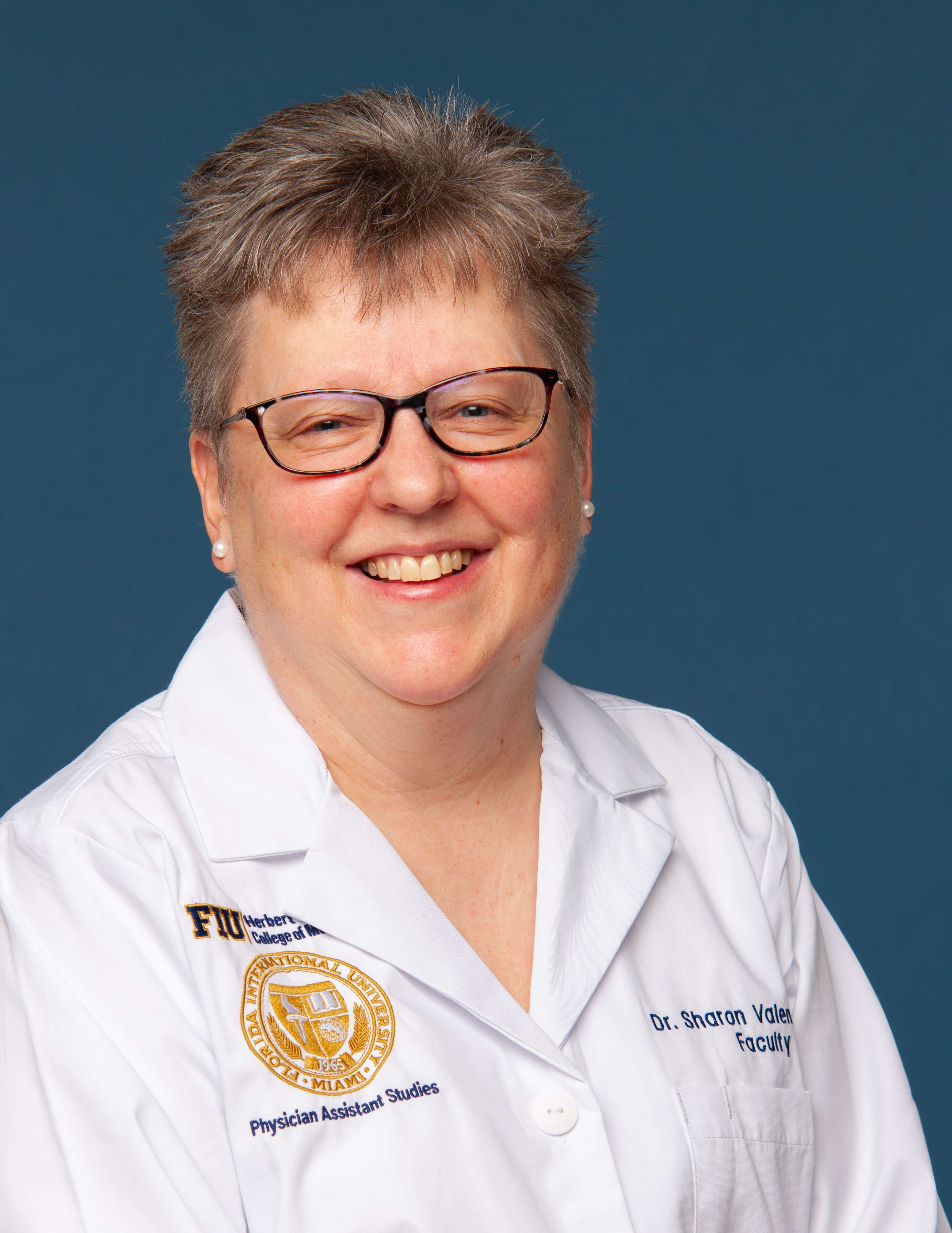 Sharon A. Valente, Ph.D.
Associate Professor, Assistant Director of Curriculum Assessment and Evaluation
Master in Physician Assistant Program
---
Office: FFC 120
Phone: 305-348-9924
Email: shvalent@fiu.edu
Sharon Latkovich Valente, Ph.D., is the Assistant Director of Curriculum Assessment and Evaluation, within the Master in Physician Assistant Studies Program. Valente comes to us from the University of Hawai'i where she was the Accreditation Liaison Officer (ALO) for the University of Hawai'i West O'ahu to the Western Association of Schools and Colleges.
Valente has taught across multiple disciplines and has extensive experience in assessment along with her background in quantitative and qualitative research projects in assessment and accreditation. She has provided support in the preparation of logic models and literature reviews for grants. She has been a grant reviewer for the U.S. Department of Education.
Education:
Ph.D., Finance and Research Methods, University of Akron
M.B.A., Seattle University
B.A., Cleveland State University
Selected Publications:
Valente, S. (2014). Creative Oral Presentation in Introductory Statistics. Marymount California University. DQP Assignment Library.

 

https://www.learningoutcomesassessment.org/assignment-library/creative-oral-presentation-in-introductory-statistics/.
Valente, S. A. (2008). The heart of the scholarship of teaching and learning: Lifelong mentoring. Mid-Western Educational Researcher, 21(1).

 

http://www.mwera.org/MWER/documents/MWER-2008-Winter-21-1.pdf
Liddell, D. L., Valente, S. A., & Lawson, D. (2008, September). What do students know about cheating? Spotlight on Sharon A. Valente and Dan Lawson. New Scholars and Scholarship, Journal of College and Character, X(1),

 

http://collegevalues.org/pdfs/valentelawson.pdf.
Valente, S. A. (2007, Spring). Cleft lip and cleft palate: Behind Kevin's wide smiles.The Family Focus, Families for Russian and Ukranian Adoption (FRUA), XIII (1), 4.