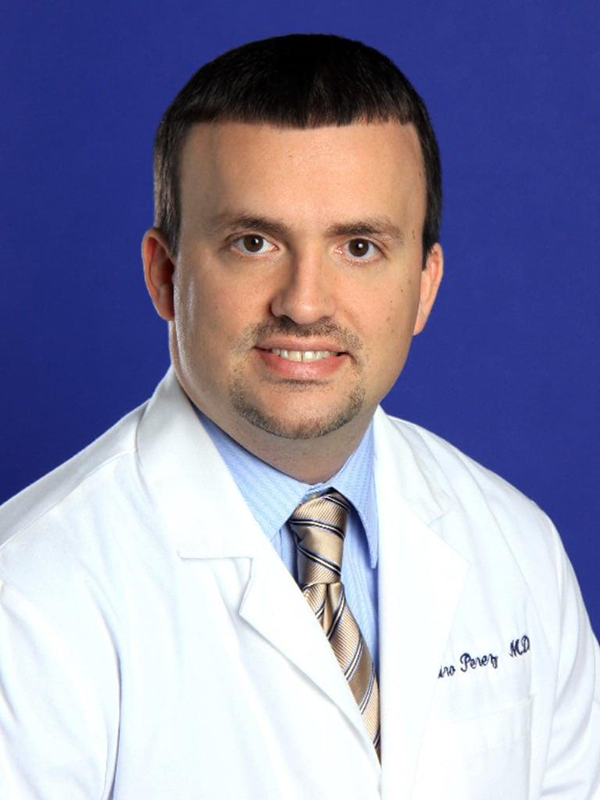 Ramiro Perez, Jr., M.D.
Medical Director
Masters in Physician Assistant Studies Program; Surgery; and International Affairs
---
Office: AHC4 270C
Phone: 305-348-4162
Email: raperezj@fiu.edu
Ramiro Perez, M.D., is the medical director for the Master in Physician Assistant Studies (MPAS) program. Perez is a double-board certified plastic and reconstructive surgeon and general surgeon. He also teaches medical students in the Department of Surgery and in the International Medical Students Program. Before FIU, he served as medical director for the Miami-Dade College Physician Assistant Program (2014-2021).
Perez currently practices in Miami with a particular interest in complex reconstructive and aesthetic plastic surgery. He is a Fellow of the American College of Surgeons, a member of the American Society of Plastic Surgeons. In addition, he is a former president of the Miami Society of Plastic Surgeons.
Education
Plastic Surgery Residency, University of Miami/JMH
General Surgery Residency, University of Miami/JMH
M.D., Meharry Medical College
B.S., University of Florida
Board Certifications
American Board of Plastic Surgeons
American Board of Surgery
Selected Publication
Abdominal Etching Surgical Technique and Outcomes, Husain, T, Perez, R, Garri, J: Journal of Plastic and Reconstructive Surgery. 2019, 143(4): 1051-1060
Selected Presentation
Perez, R.: Advances in Reconstructive Plastic Surgery; Baptist Health International. Televised and broadcasted to over 20 International Medical Centers and Medical Schools, Miami, Fl., May 2019