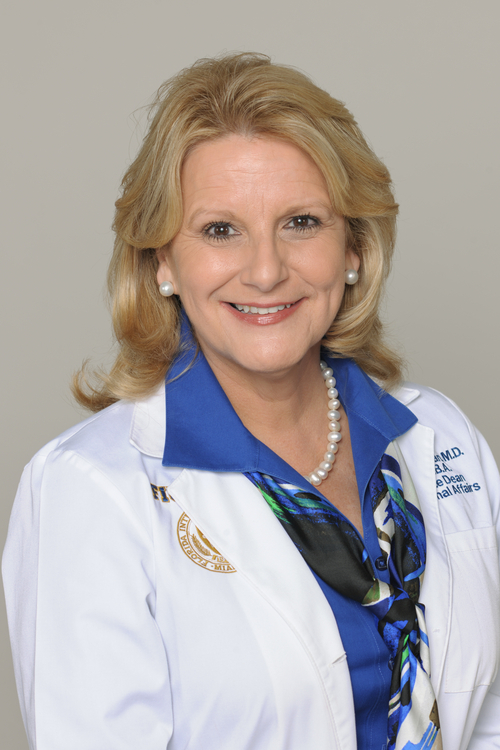 Eneida O. Roldan, M.D., M.P.H., MBA
Chief Executive Officer of the Healthcare Network; Associate Dean for International Affairs; Associate Dean of Master in Physician Assistant Studies Program; and Professor
---
Office: AHC4 253
Phone: 305-348-4329
Email: eoroldan@fiu.edu
Eneida O. Roldan, M.D., M.P.H., MBA is the Chief Executive Officer for FIU Healthcare Network. In this role, Roldan leads the clinical enterprise that serves the Academic Health Center, FIU Campus, and the community. In addition to the CEO role, Roldan serves as Associate Dean for International Affairs for the Herbert Wertheim College of Medicine. As the Associate Dean for International Affairs, she is responsible for developing collaboration and innovative programs across the medical school with international partners and clinical affiliates. Under her leadership, the International program of the College of Medicine has grown in a short of five years to host over 240 universities across 52 Countries.
Roldan is the Immediate Past Chief Executive Officer and President of the Jackson Health System in Miami. Before this position, she was Senior Vice President, Associate Chief Medical Officer, and Chief Administrative Officer for Jackson Memorial Hospital. Before joining Jackson Health System, she was President and Chief Executive Officer of Pan American Hospital, later named Metropolitan Hospital of Miami, which, under her leadership, the system emerged successfully from bankruptcy.
Roldan is a known national, and international speaker and media spokesperson in the areas of obesity, healthcare management and systems and leadership. She has authored several peer review scientific papers and book chapters in the field of Medicine, management and leadership. She has served and currently serves on multiple medical and civic organization boards as an executive board member and is featured as a woman pioneer and trailblazer in healthcare management and leadership. Her focus of research is on leadership in minority women.
Roldan has over 30 years of experience in the healthcare industry having served in multiple roles both in the private and public sectors including administration both in the not-for-profit and for-profit sectors; private practice, consulting, and in academia both national and international. Her training as a medical doctor has taken her as a student, educator, and speaker to areas in the Caribbean, Central, and South America, and Asia. Graduating with the highest honors, in addition to her medical degree, postgraduate and fellowship training at the University of Miami Jackson Memorial Hospital and affiliates, she holds a Master of Public Health and Master of Business Administration from the University of South Florida and Haslam School of Business at the University of Tennessee respectively.
She has attended Executive Programs in education and business from Harvard Institutes of Higher Education, Wharton School of Business, and Thunderbird School of Global Management. She is a Wharton Fellow and an alumni of the General Management Program for Senior Executive Leaders at the Wharton School of Business, University of Pennsylvania. Roldan has been the recipient of numerous awards in her profession in both business and medicine.  She is a 2017 FIU TOP Scholar, a lifetime member of the Harvard Medical School Postgraduate Association, and an Aresty Scholar at the Wharton School of Business for her commitment to professional development and life-long learning.