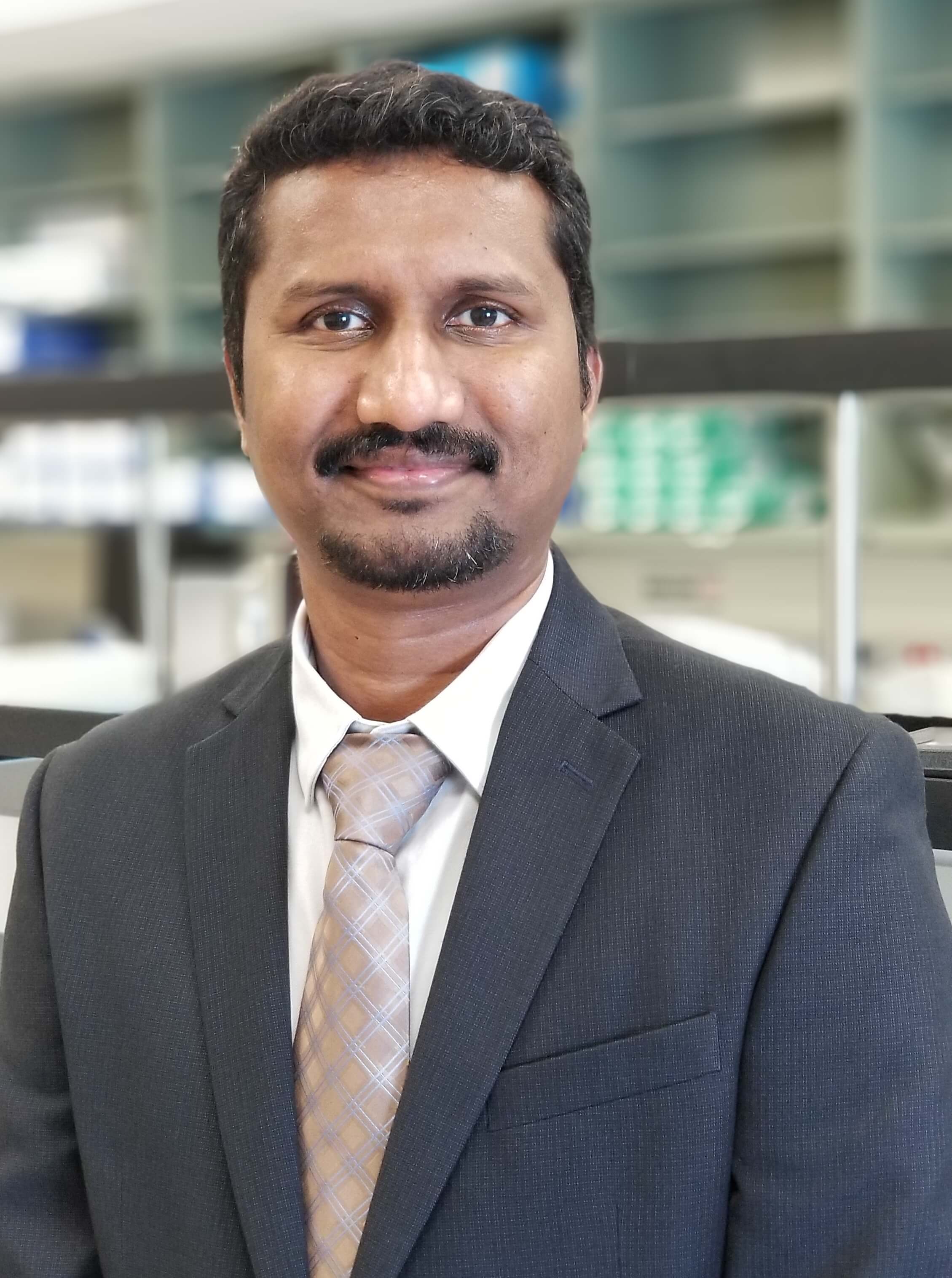 Atluri, Venkata Subba Rao
Assistant Professor
---
Office: AHC-1 417B
Phone: 305-348-6020
Email: vatluri@fiu.edu
Lab: AHC-1 306-308, and 312
Dr. Atluri received his Ph.D. from the Postgraduate Institute of Medical Education and Research, Chandigarh, India. He joined FIU to pursue his post-doctoral research and was subsequently appointed as an assistant professor in the FIU Department of Immunology and Nano-Medicine.
Dr. Atluri's group reported, for the first time, the dysregulation of synaptic plasticity genes and spine density in HIV exposed neuronal cells and the usefulness of vorinostat as a therapeutic agent to inhibit the negative regulatory effects on synaptic plasticity in HIV infection. In his research career thus far, Dr. Atluri has published more than 55 research papers and various abstracts in high impact journals.
Research Interests
Prevention of latent HIV infection and inflammasome-mediated neuroinflammation in drug abusers.
Application of gene delivery and gene-editing technology for the treatment of HIV and Alzheimer's disease.
Education 
Post-Doctoral Research Associate at Florida International University, Miami, FL.
Ph.D. from  Postgraduate Institute of Medical Education and Research, Chandigarh, India
Master (M.Sc.) in Medical Microbiology from Manipal University, Manipal, India.
Bachelor's (B.Sc.) in Microbiology, Biochemistry, and Nutrition from Nagarjuna University, India.
Selected Publications (out of 55):
Atluri VSR, Tiwari S, Rodriguez M, Kaushik A, Yndart A, Kolishetti N, Yatham M and Nair M. 2020. Inhibition of Amyloid-Beta Production, Associated Neuroinflammation, and Histone Deacetylase 2-Mediated Epigenetic Modifications Prevent Neuropathology in Alzheimer's Disease in vitro Model. Frontiers in Aging Neuroscience, 11:342. doi: 10.3389/fnagi.2019.00342.
Ajeet Kaushik, Adriana Yndart, Venkata Atluri, Sneham Tiwari, Asahi Tomitaka, Purnima Gupta, Rahul Dev Jayant, David Alvarez‑Carbonell, Kamel Khalili, Madhavan Nair. 2019.  Magnetically guided non-invasive CRISPR-Cas9/gRNA delivery across blood-brain barrier to eradicate latent HIV-1 infection. Scientific Reports 9, 3928.
Tiwari S, Atluri VSR, Yndart Arias A, Jayant RD, Kaushik A, Geiger J and Nair MN. 2018. Withaferin A Suppresses Beta Amyloid in APP Expressing Cells: Studies for Tat and Cocaine Associated Neurological Dysfunctions. Front. Aging Neurosci. 10:291. doi: 10.3389/fnagi.2018.00291.
View a full list of Dr. Atluri's publications.
Active Grants:
Therapeutic Effect of Withaferin A and miR-Chimera on Alzheimer's Disease Cell Culture Models. Funding Agency: HWCOM-FIU Pilot Grant.
Therapeutic role of Withaferin A and CRID3 in the prevention of Alzheimer's disease Associated Neuropathology. Funding Agency: Florida Department of Health.