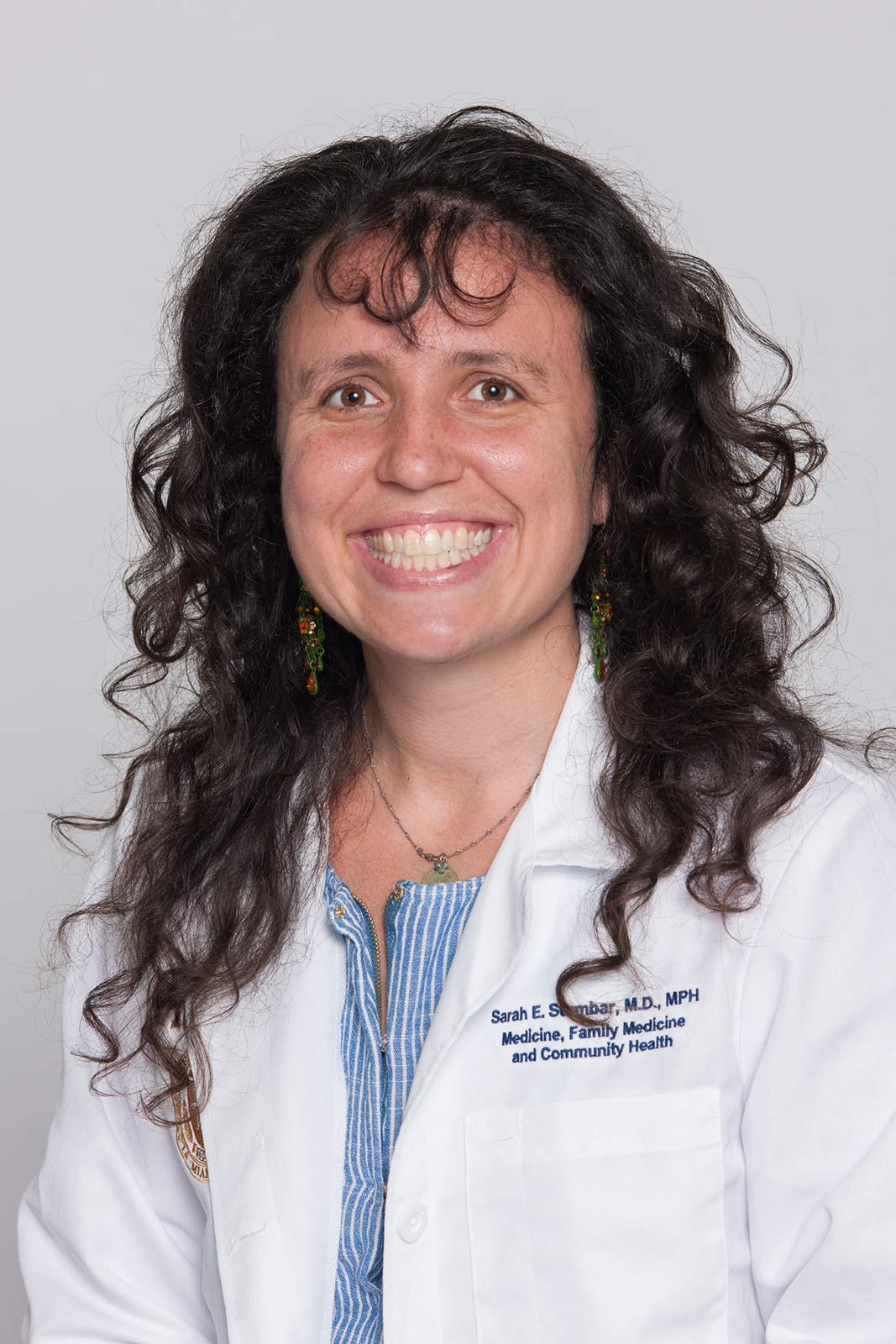 Sarah Stumbar, M.D., MPH
Assistant Dean for Clinical Education and Associate Professor
Humanities, Health, and Society
---
Office: AHC2 483
Phone: 305-348-7973
Email: sstumbar@fiu.edu
Languages Spoken: English and Spanish
Certification: American Board of Family Medicine
Sarah E. Stumbar, M.D., MPH, joined the FIU Herbert Wertheim College of Medicine in August 2015. She teaches medical students at all stages of their training and oversees the third and fourth-year clinical curriculum. In addition, Stumbar provides health care, including expanded access to family planning services, to the underserved communities of Opa Locka and Miami Gardens through the Green Family Foundation Neighborhood Health Education Program (NeighborhoodHELP). Stumbar, who has a deeply engrained commitment to social justice and reproductive health care, believes that compassionate and equitable health care can change lives and entire communities.
Stumbar has published multiple narrative essays and papers about her experiences and won numerous awards for her commitment to community health and humanistic medicine.
Education
Residency, Social and Family Medicine, Montefiore Medical Center,Bronx, NY
M.D., Renaissance School of Medicine at Stony Brook University, State University of New York, NY
MPH, Sexuality and Health, Columbia University, New York, NY
B.A., History of Medicine, Yale University, New Haven, CT
Selected Publications
View more of Dr. Stumbar's work
Stumbar S, Garba NA, de la Cruz M, Bhoite P, Holley M, Adams C, Virani A, Kale N. Sexual Health Teaching in the Family Medicine Clerkship: Results of a CERA Survey. PRiMER. 2021;5:29.
Minor S, Anes M, Stumbar S. Dr Mary Edwards Walker: Physician, Civil War Surgeon, Activist. Pharos. 2021; 84(3): 9-13.
Anderson F, Wells A, Levine L, Stumbar S, Maurer M. Connecting Primary Care Providers in Free Clinics with Specialists Via Telehealth:  A Pilot Program with Three Miami Clinics. J Health Care Poor Underserved. 2021;32(3):1102-1109.
Stumbar S. Present/Lost. Fam Med. 2021; 53(3):226-226.
Stumbar S, Garba NA, Stevens M, Gray E, Uchiyama E, Bhoite P. Using a Hybrid Lecture and Small Group Standardized Patient Case to Teach the Inclusive Sexual History and Transgender Care. South Med J. 2021 Jan; 114(1):17-22. doi: 10.14423/SMJ.0000000000001197.
Areas of Interest and Research
Sexual and reproductive health
Social determinants of health
Health policy
Health advocacy
Primary care