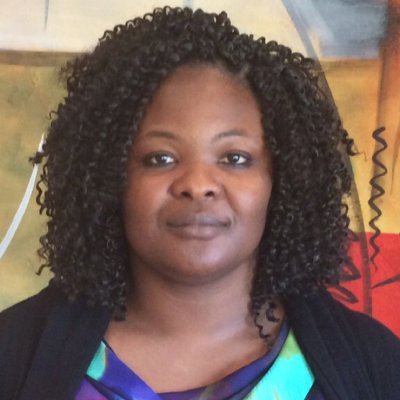 Nana Aisha Garba, M.D., Ph.D., MPH
Assistant Course Director for Community Engaged Physician Course; Associate Professor
Humanities, Health, and Society
---
Office: AHC2 589B
Phone: 305-348-7922
Email: ngarba@fiu.edu
Specialty: Family Medicine
Certification: Licensed by the Florida Board of Family Medicine
Nana Aisha Garba, M.D., Ph.D., MPH, is a supervising faculty physician in the Green Family Foundation Neighborhood Health Education Learning Program (NeighborhoodHELP). Through NeighborhoodHELP, Dr. Garba conducts household visits in underserved communities within Miami-Dade County with interprofessional teams of FIU students. She is the course director of the community medicine practicum, co-course director for the fundamentals of community-engaged physician course, and a course administrator for the community-engaged physician longitudinal course series. She is also the current research lead at the Department of Humanities, Health, and Society.
Education
Certificate (Environmental Health Toxicology), Florida International University, Miami, Florida    
Ph.D. (Public Health), Florida International University, Miami, Florida      
MPH (Public Health), Florida International University, Miami, Florida
MBBS (Medicine and Bachelor of Surgery), Ahmadu Bello University, Zaria, Kaduna State, Nigeria             
Areas of Interest/Research
Primary Care
Health Disparities & Social Determinants of Health
Policy & Health Advocacy
Medical Education
Program Evaluation
Selected Publications
Garba NA, Anderson F, Schneider GW, Bisschops J, Bhoite P, Lage OO, Sackstein R, Brown DR. Caring for Vulnerable Communities in Miami Dade County during the COVID-19 Pandemic. J Health Care Poor Underserved. 2021;32(2):598-606. doi: 10.1353/hpu.2021.0088. PMID: 34120960.
Stumbar, S., Garba, NA., Stevens, M., Bhoite, P., Uchiyama, E., & Gray, E. (2021). Using a Hybrid Lecture and Small Group Standardized Patient Case to Teach the Inclusive Sexual History and Transgender Patient Care. Southern Medical Journal, 114(1), 17–22.

Sairenji, T., Stumbar, S. E., Garba, NA., Bhoite, P., de la Cruz, M. S., Stubbs, C., … Everard, K. M. (2020). Moving Toward a Standardized National Family Medicine Sub-Internship Curriculum: Results from a CERA Clerkship Directors Survey. FAMILY MEDICINE, 52(27), 523–527. https://journals.stfm.org/familymedicine/2020/july-august/sairenji-2019-0009/
Stumbar SE, Garba NA, Bhoite P, Ravelo N, Shringarpure N. Pilot Study of a Free Long-Acting Reversible Contraception Program on a Mobile Health Center in Miami Dade County, Florida. J Immigr Minor Health. 2020 Apr;22(2):421-425. doi: 10.1007/s10903-019-00937-y. PMID: 31620965.
Stumbar SE, Garba NA, Holder C. Let's talk about sex: the social determinants of sexual and reproductive health for second-year medical students. MedEdPORTAL. 2018;14:10772. https://doi.org/10.15766/mep_2374-8265.10772
Active Grants
Principal Investigator, Characterizing the effect of NeighborhoodHELP on COVID-19 related outcomes, Florida Blue Foundation
CoInvestigator, Community-Engaged Research on COVID-19 Testing Among Underserved and/or Vulnerable Populations, National Institutes of Health
Senior Key Personnel, National Institute on Minority Health and Health Disparity funded Research Center in Minority Institution, FIU Robert Stempel College of Public Health and Social Work
Coinvestigator External Evaluation of Closing the Gap (CTG), Florida Department of Health's grant program to reduce racial and ethnic health disparities
CoInvestigator, FIU Center for Reducing Health Disparities in Substance Abuse & HIV in South Florida.COVID-19 Supplemental grant.