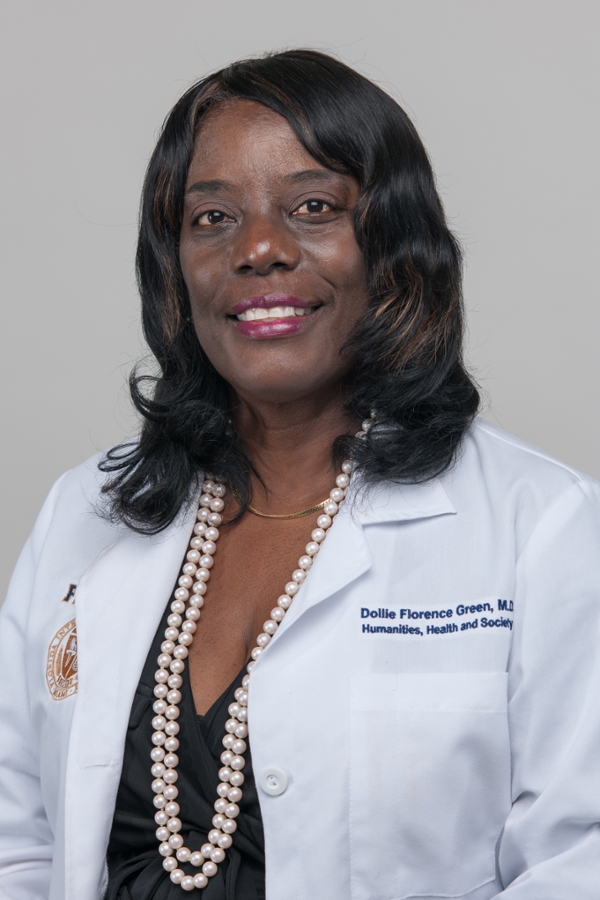 Dollie Denise Florence Green, M.D.
Associate Professor
Humanities, Health, and Society; Division of Family and Community Medicine
---
Office: AHC2 558
Phone: 305-348-7975
Email: dogreen@fiu.edu
Specialty: Internal Medicine and Nephrology
Board Certification: Internal Medicine
Dollie Green, M.D., teaches medical students at all levels. Green participates in the Green Family Foundation NeighborhoodHELP household visits with medical, nursing, physician assistant, and social work students. Her focus is on implementing a hypertension treatment program within NeighborhoodHELP to empower patients to better control their blood pressure. 
Prior to joining FIU, Green was a clinical educator at the University of Miami Miller School of Medicine. She also served as medical director at DaVita, which provides care to people with kidney disease. Under renowned biologist, Dr. Una Ryan, Green developed an in vitro model of human glomerular endothelial cells to study the pathogenesis of HIV nephropathy and diabetic nephropathy.
Education
Clinical Fellowship in Hypertension and Nephrology, Henry Ford Hospital, Detroit, Michigan
Research Fellowship in Diabetic Kidney Disease, Henry Ford Hospital, Detroit, Michigan
Residency, Internal Medicine, Henry Ford Hospital, Detroit, Michigan
M.D., University of Miami Miller School of Medicine, Miami, Florida
B.S., Biology, Florida State University, Tallahassee, Florida
Areas of Interest
Hypertension
Kidney disease
Role of Social determinants of health in progression of Chronic Kidney Disease