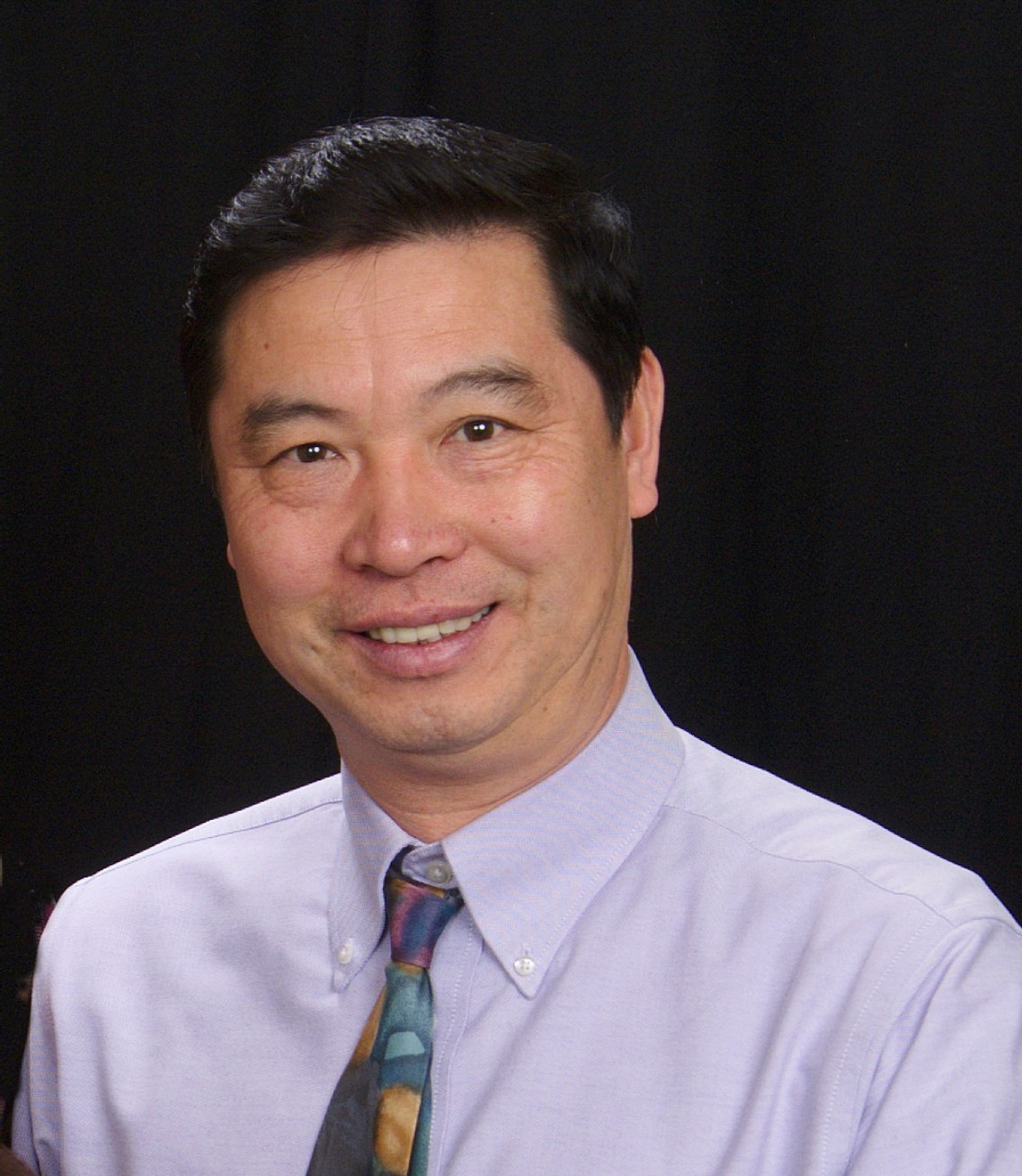 Dr. Duan is an Associate Professor in the Department of Human & Molecular Genetics, Herbert Wertheim College of Medicine at the Florida International University (FIU). Dr. Duan received a Ph.D in molecular genetics from The Ohio State University in December 1999. He took a Research Scientist position in the Comprehensive Cancer Center of the Ohio State University (OSUCCC) in 2004, and then joined the faculties as a research oriented Assistant Professor in the Division of Medical Oncology, College of Medicine at the Ohio State University in 2010.  Dr. Duan joined the FIU Medical School in October of 2016. 
Research Interests:
Dr. Duan's research interests include cancer genetics, the mechanisms by which genetic and epigenetic alterations contribute to chemo-resistance of cancer therapeutics,  developing cell and animal models, patient-derived tumor xenograft (PDX) models for targeted therapy in cancers, and evaluations of novel chemotherapeutic agents with animal models. He is also interested in developing novel biomarkers for identification of subgroups of patients who are most likely to respond to treatment of novel anticancer agents. 
 (1) Analysis of Fanconi Anemia (FA)/BRCA pathway for cancer treatment: The Fanconi Anemia (FA)/BRCA pathway is essential for human cells to maintain integrity following DNA damage. Patients with FA defective tumors have been shown to be more sensitive to treatment with DNA interactive chemotherapeutic agents. Somatic defects in this pathway are likely to be present in sporadic tumors, but the complexity to evaluate each individual gene for genetic or epigenetic changes have prevented to take advantage of the presence of these defects to select the patients most likely to benefit from DNA breaking treatment. FANCD2 foci on chromatin can be appreciated when the function of this pathway is maintained. We are conducting research in solid tumor specimens of patients undergoing surgery to evaluate for an all-inclusive method assessing the functionality of the Fanconi Anemia/BRCA pathway. This fluorescence staining based test could potentially lead to the identification of patients most likely to respond to DNA interstrand cross-linking agents or to agents inhibiting compensatory mechanisms of repair. This project was funded by NCI/NIH research grant.
(2) Genetic and epigenetic alterations in human solid tumors:  A major mechanism of DNA repair related to homologous recombination is the Fanconi Anemia (FA) pathway.  FA genes collaborate with other genes to form foci of DNA repair on chromatin following DNA damage or during S phase of cell cycle.   Lack of repair foci and BRCA gene (BRCA1 or BRCA2) deficiency have been identified as predictors of the cytotoxicity of DNA breaking agents respectively.  Although the numbers of cancer patients with germ line BRCA deficiency are low, BRCA genes are two of many genes that collaborate in the FA pathway.  More recent studies provide evidence linking disruption of FA/BRCA cascade in sporadic cancers.  However, more than 20 genes are actively involved in the FA pathway and both genetic and epigenetic alterations can occur. The aggregate contribution of these genes results first in activation and FANCD2 followed by the formation of FANCD2 repair foci in the nucleus of proliferating cells.  We have recently developed a FA triple staining immunofluorescence based method (FATSI) to evaluate FANCD2 foci formation, which is capable of evaluating the presence or absence of FANCD2 foci using formalin fixed paraffin embedded (FFPE) tumor samples, and have generated preliminary data showing somatic deficiency of this pathway in tumors across several organ sites.  However, the specific genetic and epigenetic alterations that lead to inactivation of FA pathway in these sporadic tumors and the potential implication of these changes related to treatment are still unknown. We hypothesize that a substantial proportion of solid tumor harbors somatic genetic or epigenetic alterations resulting in defective FA homologous recombination repair.  In order to provide molecular evidence that will help us to understand FA pathway inactivation in cancer, we are performing genomics analysis of FANCD2 foci defective tumors and adjacent non-tumor tissues, using next generation sequencing.  In addition, we also investigate promoter methylation of FA genes in FANCD2 foci defective tumors.  This project was supported by NCI/NIH research grant.
(3) Targeting cancer cells containing mutant p53: p53 mutations are reported in 50-60% of non-small cell lung cancers and in up to 90% of small cell tumors, thus p53 represent a common mutation in this malignancy. Studies have shown that restoring wild type p53 function leads to regression of cancers. An ideal anti-cancer treatment is the anti-cancer agent can induce death of cancer cells, but is less toxic to normal cells. The novel small molecule PRIMA-1 (p53-dependent reactivation and induction of massive apoptosis) has been shown to induce apoptosis in human tumor cells containing mutant p53. We are investigating in the role of PRIMA-1 in apoptosis using human lung cancer cell lines and murine lung cancer models. We are especially interested in the relationship between PRIMA-1 and microRNAs in apoptotic pathway in spontaneous non-small cell lung cancers. This project was funded by American Cancer Society, Joan's Legacy Foundation in New York and LUNGevity Foundation in Chicago. 
Complete List of Published Work in MyBibliography:
http://www.ncbi.nlm.nih.gov/sites/myncbi/1PaU8bATcmpAj/bibliography/46479034/public/?sort=date&direction=ascending
Selected publications (recent 5 years) 
Duan W*, Gao L, Kalvala A, Aguila B, Brooks C, Mo X, Ding H, Shilo K, Otterson GA, Villalona-Calero MA.  Type of TP53 mutation influences oncogenic potential and spectrum of associated K-ras mutations in lung specific transgenic mice. Int J Cancer. 2019 Mar 15. [Epub ahead of print], PMID: 30873587
Arasada RR, Shilo K, Yamada T, Zhang J, Yano S, Ghanem R, Wang W, Takeuchi S, Fukuda K, Katakami N, Tomii K, Ogushi F, Nishioka Y, Talabere T, Misra S, Duan W, Fadda P, Rahman MA, Nana-Sinkam P, Evans J, Amann J, Tchekneva EE, Dikov MM, Carbone DP.  Notch3-dependent ?-catenin signaling mediates EGFR TKI drug persistence in EGFR mutant NSCLC.  Nat Commun. 9(1):3198.  2018 PMID: 30097569
Thaker PH, Salani R, Brady WE, Lankes HA, Cohn DE, Mutch DG, Mannel RS, Bell-McGuinn KM, Di Silvestro PA, Jelovac D, Carter JS, Duan W, Resnick KE, Dizon DS, Aghajanian C, Fracasso PM.  A phase I trial of paclitaxel, cisplatin, and veliparib in the treatment of persistent or recurrent carcinoma of the cervix: an NRG Oncology Study (NCT#01281852).  Ann Oncol.  28(3):505-511.  2017 PMID: 27998970
Kalvala A, Gao L, Aguila B, Dotts K, Rahman M, Nana-Sinkam P, Zhou X, Wang QE,  Amann J,  Otterson GA, Villalona-Calero MA, Duan W*  Rad51C-ATXN7 fusion gene expression in colorectal tumors. Mol Cancer.  15(1):47.  2016, PMID: 27296891
Villalona-Calero MA, Duan W, Zhao W, Shilo K, Schaaf LJ, Thurmond J, Westman JA, Marshall J, Xiaobai L, Ji J, Rose J, Lustberg M, Bekaii-Saab T, Chen A, Timmers C. Veliparib Alone or in Combination with Mitomycin C in Patients with Solid Tumors With Functional Deficiency in Homologous Recombination Repair. J Natl Cancer Inst. 108(7). 2016. PMID: 26848151                                          
Cui T, Srivastava AK, Han C, Yang L, Zhao R, Zou N, Qu M, Duan W, Zhang X, Wang QE. XPC inhibits NSCLC cell proliferation and migration by enhancing E-Cadherin expression.  Oncotarget.  6(12):10060-72. 2015. PMID: 25871391
Kalvala A, Gao L, Aguila B, Reese T, Otterson GA, Villalona-Calero MA, Duan W*. Overexpression of Rad51C splice variants in colorectal tumors. Oncotarget. 6(11):8777-87. 2015. PMID: 25669972
Duan W*, Gao L, Aguila B, Kalvala A, Otterson GA, Villalona-Calero MA. Fanconi anemia repair pathway dysfunction, a potential therapeutic target in lung cancer. Front Oncol. 4:368. 2014.
PMID: 25566506
PMCID: PMC4271581
Ding H, Casto B, Deng Y, Grill K, Duan W, Zhang N, Cole S,  Perle K, Pan X, Kinghorn DA, D'Ambrosioet SM. Avocado Extract Inhibits 7, 12-Dimethylbenz[a]anthracene (DMBA)-Induced Carcinogenesis in Hamster Cheek Pouches. Med Chem S1: 008, 2014
Singh M, Leasure JM, Chronowski C, Geier B, Bondra K, Duan W, Hensley LA, Villalona-Calero M, Li N, Vergis AM, Kurmasheva RT, Shen C, Woods G, Sebastian N, Fabian D, Kaplon R, Hammond S, Houghton P, Palanichamy K, Chakravarti A. FANCD2 is a Potential Therapeutic Target and Biomarker in Alveolar Rhabdomyosarcoma Harboring the PAX3/FOXO1 Fusion Gene. Clin Cancer Res. 20(14):3884-95. 2014. PMID: 24787670
Eisfeld AK, Schwind S, Hoag KW, Walker CJ, Liyanarachchi S, Patel R, Huang X, Markowitz J, Duan W, Otterson GA, Carson WE 3rd, Marcucci G, Bloomfield CD, de la Chapelle A. NRAS isoforms differentially affect downstream pathways, cell growth, and cell transformation. Proc Natl Acad Sci U S A. 111(11):4179-84, 2014. PMID:24586049,