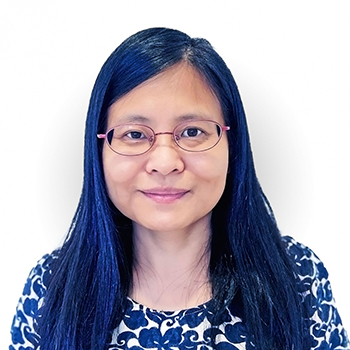 Ying Liu, MD, Ph.D.
Associate Professor
Environmental Health Sciences
---
Office: CTS 130
Phone: 772-345-4734
Email: liuyin@fiu.edu
Ying Liu, MD, Ph.D. is an Associate Professor of the Center for Translational Science at the Florida International University (FIU). Dr. Liu is a fellowship-trained investigator. She earned her medical degree at Peking University Health Science Center in China. She received her Ph.D. in neurobiology and anatomy at the University of Utah, where she investigated the development of glia and glial precursors. She completed a postdoctoral fellowship in gene targeting in human embryonic stem cells at the National Institute on Aging of the National Institutes of Health.
Before joining FIU, Dr. Liu was an Associate Professor at the McGovern Medical School, University of Texas Health Science Center at Houston. She also worked as an assistant project scientist at the University of California, San Diego, with a concomitant appointment as a professional scientific collaborator at the Scripps Research Institute. She has held clinical and research positions at the Peking University First Hospital in China and was a senior scientist for primary and stem cell systems at Invitrogen, a division of Thermo Fisher Scientific.
Dr. Liu's research has been presented and published widely. She has co-authored articles that have appeared in Nature Communications, Molecular Therapy-Nucleic Acids, Cell Stem Cell, Stem Cells, Nature Protocols and Nature Genetics, among other journals. Her long-term goal as an investigator is to elucidate the fundamental mechanisms of neural differentiation with the aim of translating this knowledge into novel therapeutic strategies for neural repair and protection.