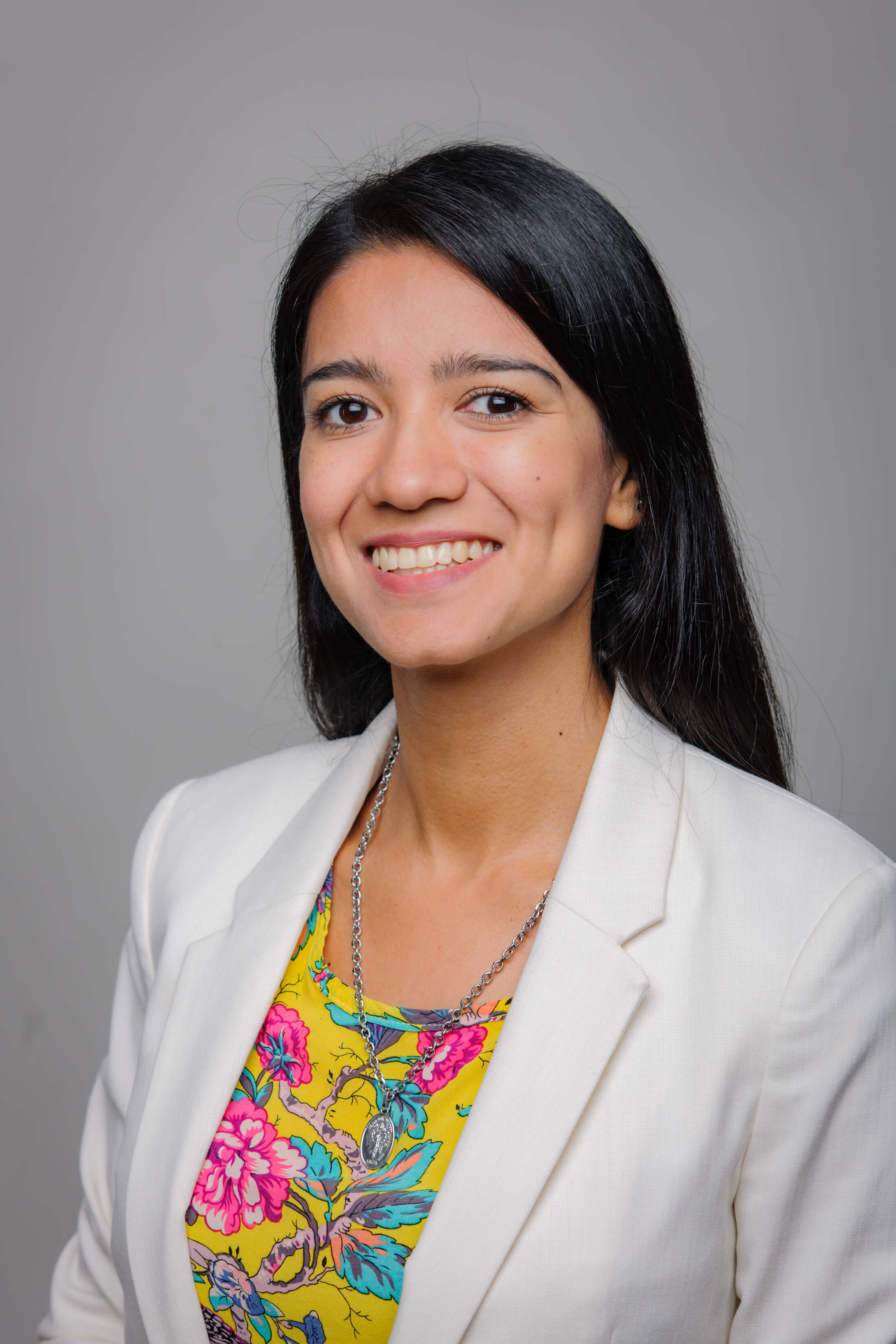 Adriana Emilce Galvan, PhD
Postdoctoral Associate
Cellular Biology & Pharmacology
---
Office: AHC1 322
Phone: 305-348-1479
Email: adgalvan@fiu.edu
Adriana Galván is a researcher in Dr. Barry Rosen's lab. Currently, her research focuses on the determination of the biosynthetic pathway of an arsenic-containing recently identified antibiotic and the degradation pathways of other arsenical compounds. 
Education
PhD, Biological Sciences, National University of Tucumán 
BS, Biotechnology, National University of Tucumán 
Areas of interest/specialization  
Galván is interested in the metabolic pathways that are involved in the synthesis and degradation of organoarsenicals compounds. Her research is based in the discovery of the genes involved in the arsenic biotransformation and the analysis of proteins expression/activity under certain stress condition. Arsenic metabolization is later evaluated by mass spectrometry (HPLC-ICP-MS). 
Research areas/interest  
Microbiology, molecular biology, genetic engineering and biophysics techniques

Antimicrobial activity

Mass Spectrometry: Inductively Coupled Plasma Detection System (ICP-MS)
Publications:
2021. "Semi-synthesis of theorganoarsenicalantibiotic arsinothricin" 

Suzol S*; Howlader AH*; Galván AE; Radhakrishnan M; Wnuk S; Rosen BP, and Yoshinaga M. Journal of Natural Products. DOI: 10.1021/acs.jnatprod.0c00522. 

2019. "Reduction oforganoarsenicalherbicides and antimicrobial growth promoters by the legume symbiont 

Sinorhizobium meliloti

". 

 

Yan Y*; Chen J*; Galván AE; Garbinski L; Zhu YG; Rosen BP; Yoshinaga M. Environ Sci Technol. DOI: 10.1021/acs.est.9b04026. 

2 

 

2019. "Arsinothricin, an arsenic-containing non-proteinogenic amino acid analog of glutamate, is a broad-spectrum antibiotic". 

Sarkarai Nadar V*; Chen J*; Dheeman DS*; Galván AE; Yoshinaga-Sakurai K; Kandavelu P; Sankaran B; Kuramata M; Ishikawa S; Rosen BP; Yoshinaga M. Nature, Communication Biology. DOI: 10.1038/s42003-019-0365-y.